A Purple Foodie App for iOS and Android. Finally.
It's 6 quick steps to getting purplefoodie.com on your phone. The is a little different because it's not on the App Store. I've got screenshots of how you can proceed in case you're stuck.
Enjoy! =)
Step 1 Scan the QR code below or if you're in the United States, you can go here and text yourself the download link.


Step 2 Tap on Download and Install.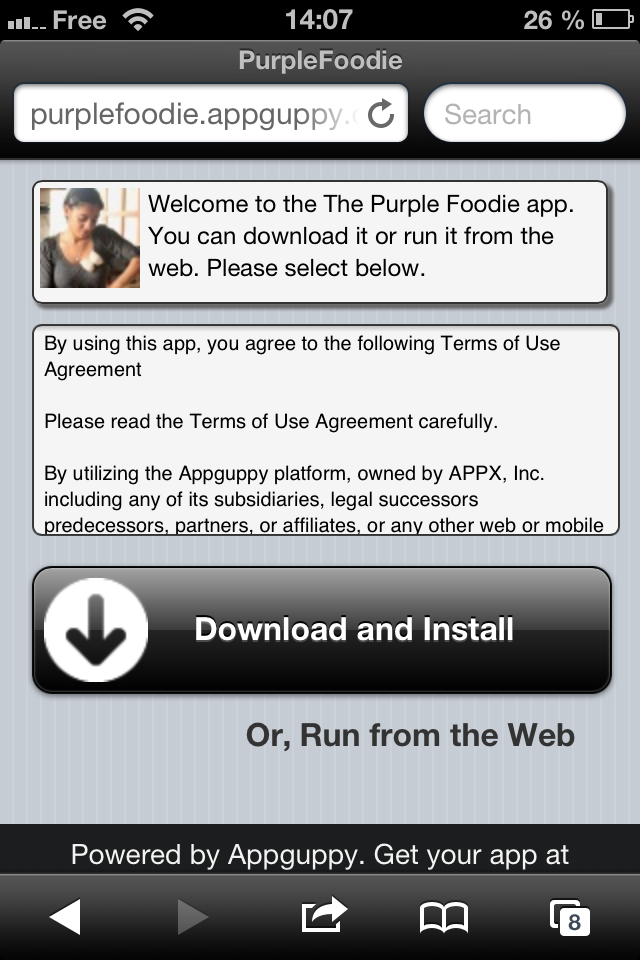 Step 3 Tap on the arrow at the bottom of the screen.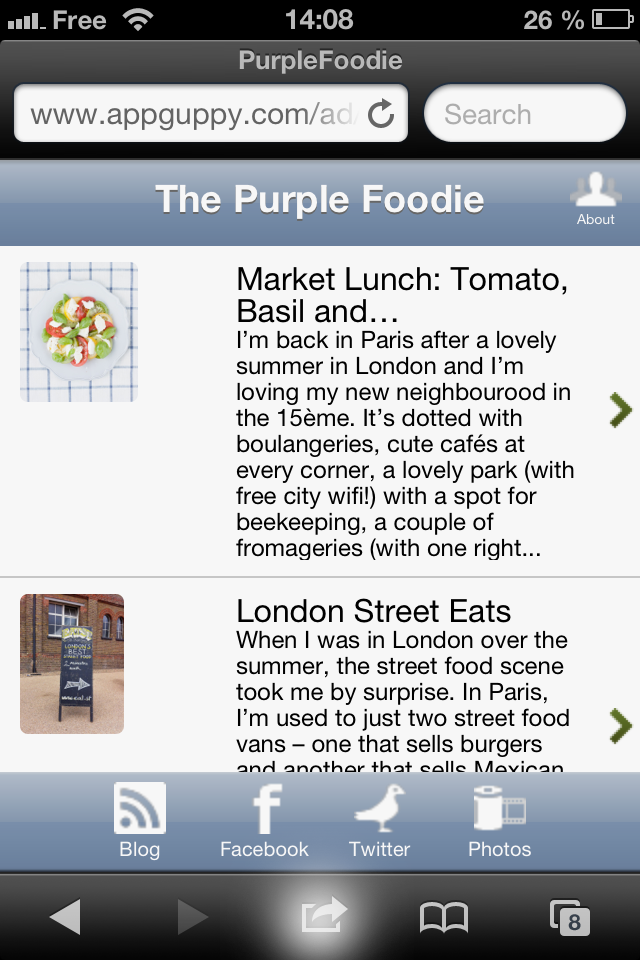 Step 4 Simply tap on Add to Home screen.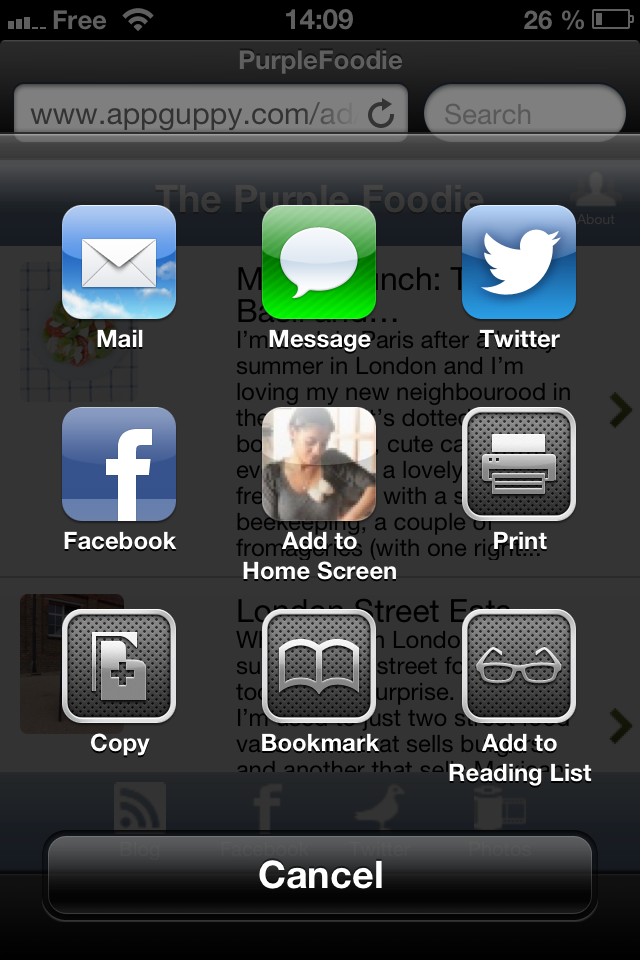 Step 5 Rename the icon if you like. [To My Favourite Blog, perhaps? =) ]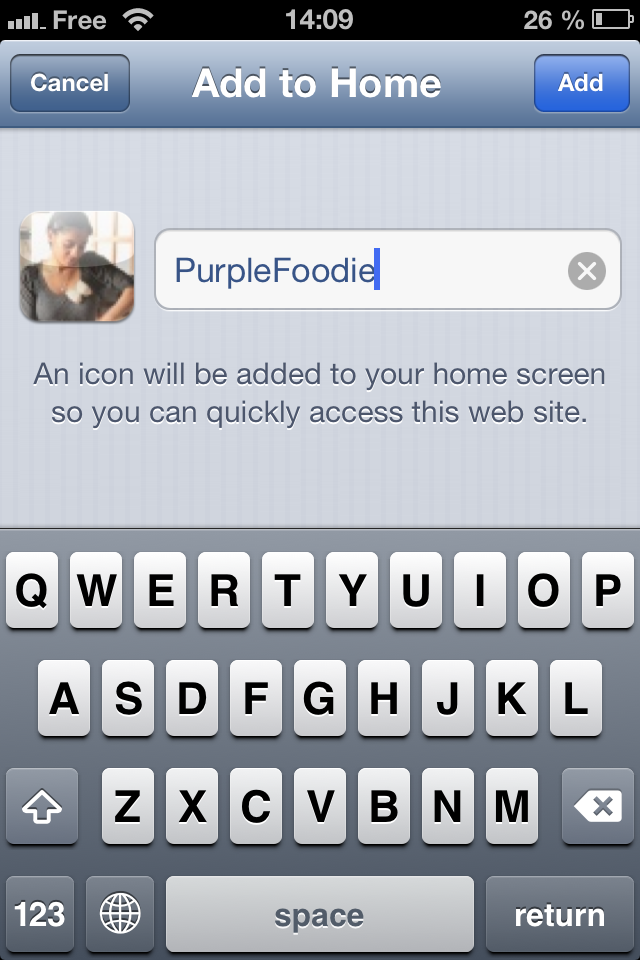 Step 6 Et voilà!