You have visited the page for an old baking class. To be notified of new baking classes, in India and around the world, enter your name and email at PurpleFoodie Baking Classes.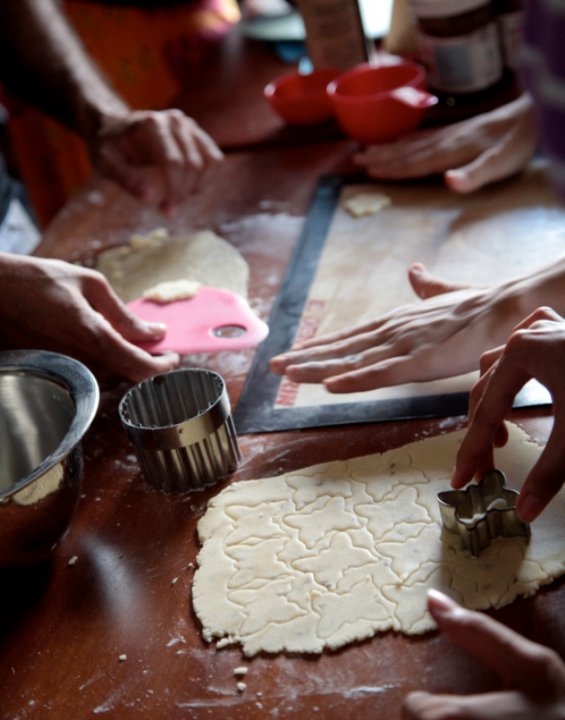 You guys are just the very best, aren't you? I thought I'd take a weekend of classes during my holiday in Bombay, but the previous batches were sold out in a few hours with people travelling to Bombay from all over the country! Thank you so much for being so enthusiastic about the classes.
Because there are still so many of you who weren't able to catch seats for the workshops, I am now pleased to announce 6 more classes spread over 3 days.
WHAT'S BAKING?
I will be demonstrating the following:
Tea Time Treats (that could easily pass off as breakfast treats in my books)
Strawberry and roasted almond cake
Cinnamon sugar pull apart bread
Fig and hazelnut bars
Caramel apple upside down cake
Intensely chocolatey brownies
Chocoholics Anon.
Triple chocolate cookies
Chocolate chip pound cake
Banana nutella cupcakes
Chocolate mud cake (a Purple Foodie bestseller from the catering days!)
Parisian hot chocolate
[New Class] French Tarts
Pastry dough – pate sable
Pastry dough – pate sucree
Chocolate passionfruit tart
Rustic fig and frangipane tart
Strawberry and pastry cream tart
WHEN?
Thursday, 24th January 2013
11AM – 2PM: Tea time treats
4PM – 7PM: French Tarts
Friday, 25th January 2013
11AM – 2PM: Tea time treats
4PM – 7PM: Chocoholics Anon.
Saturday, 26th January 2013
11AM – 2PM: Tea time treats
4PM – 7PM: French Tarts
Sunday, 27th January, 2013
11AM – 2PM: Tea time treats
4PM – 7PM: Chocoholics Anon.
WHERE?
Nargis Villa, Sherly Rajan Road, Bandra West, MUMBAI – 400050. [Landmark: Opposite ICICI Bank]
HOW MUCH?
Rs. 2,800 per class to learn all these yummy things and bring all the bakes back with you. For me to plan this well, I request you to please make a non-refundable deposit of Rs. 500 when you reserve a spot for a workshop.
HOW CAN I RESERVE A SPOT?
There is limited seating on a first-come, first-served basis, so please reserve your spot quickly. Here's what you need to do: Email me (shaheen@purplefoodie.com) the following information and I'll get back to you ASAP to reserve your spot.
Class(es) interested in:
Date:
Preferred method to make the deposit: PayPal or online bank transfer. NO CASH DEPOSITS, PLEASE.
If you have any questions, you can call me on 9167 043935 (but I'd really, really prefer if you could just email). Also, here's a look at the photos from a previous class.
Looking forward to seeing you all!
xx
Shaheen
Update 16 Jan 5pm IST
Friday 25th Jan 4-7pm French Tarts class changed to a Chocoholics Anon class

Thursday 24th Jan 11am-2pm Tea Time Treats class added

All classes on 26th and 27th sold out 
All classes now sold out

New class (the 12th and final one in January) to be announced for Thursday 4-7pm later today
Update 17 Jan 7pm IST
New class – Thursday 24th January, 4-7pm, French Tarts

If you have already paid the deposit for a class and haven't received a reply from me yet, don't worry. Despite putting my dear husband onto the job, we just haven't had the time to check. We will try and reply to all 75 emails by tomorrow.
Update 18 Jan 2pm IST
Update 20 Jan
I can squeeze in 1 more person in each class between the 25th and 27th! Email me to signup.