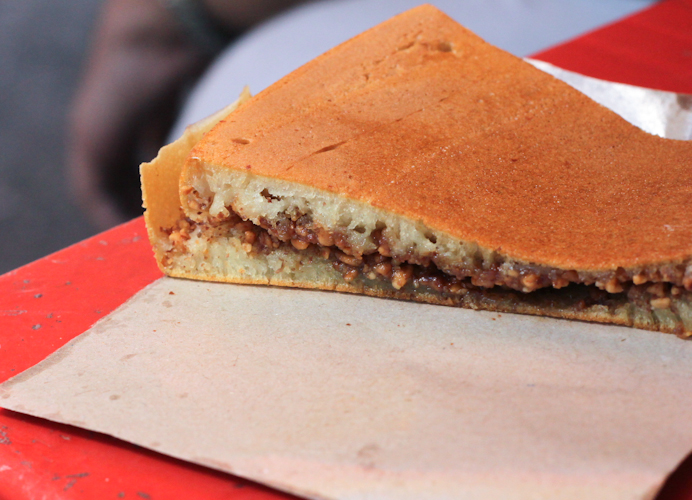 I was sorting through my photos from over the past year and I came upon one of my favourite sets – one that was photographed at Imbi Market in Kuala Lumpur last year. A separate blog post is needed to justify the glorious market, but what I want to share right now is a series of photos I snapped as the two-person team at the market whipped up fresh, hot, buttery peanut pancakes and made the place smell wonderfully sweet in the midsts of smoky stir-frys and simmering broths.
Although it's been more than a year since I've had a taste of this pancake, I have a distinct memory of it: soft, butter pancake that smells of eggs and sugar and is filled with a copious amount of chopped peanuts evenly spread on it – cooked to a perfect golden hue, then folded over and cut up into smaller pieces.
This, my friends, is food that causes inexplicable joy. It is the food that forms the very reason for travel.
(If it weren't for the 2 breakfasts we'd eaten before this, I'd have eaten another one.)
Ingredients
Pancake batter
Butter
Caster sugar
Peanuts, toasted and chopped
Method
1. Spread the pancake batter on a hot pan.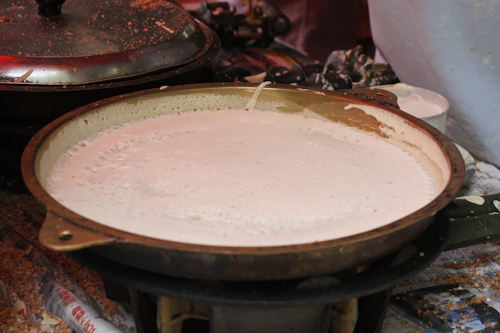 2. Sprinkle with caster sugar.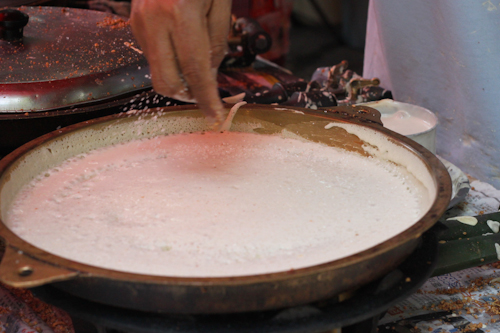 3. Scatter the chopped peanuts.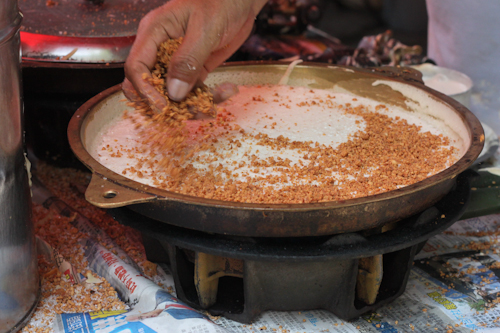 4. Be generous.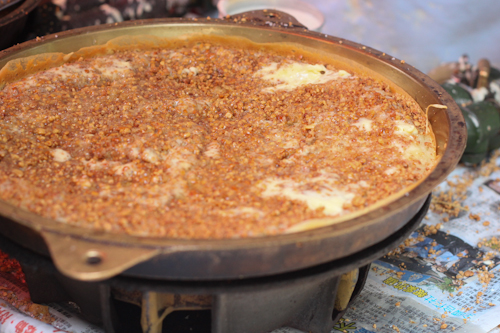 5. Cover it with a lid and let it cook for a couple of minutes.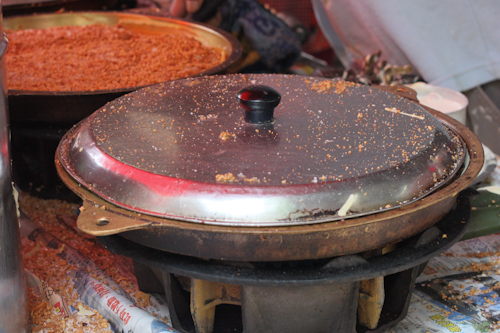 6. Next, dollop with butter and spread it evenly with a spatula before folding the pancake into half and pulling it off the heat.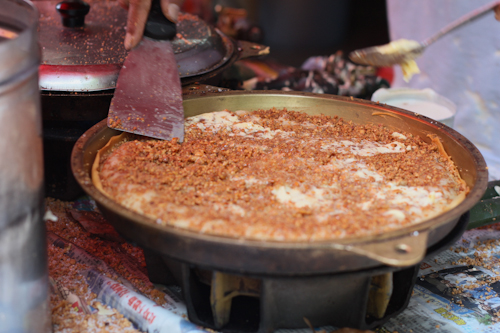 7. Cut the folded pancake into 4 pieces.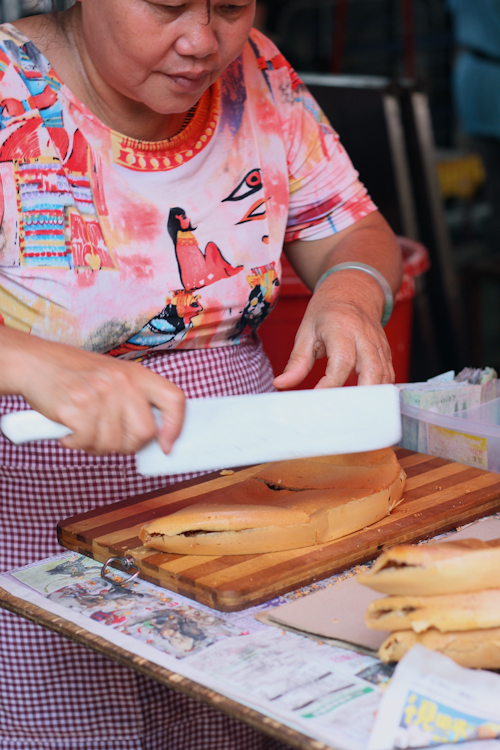 8. Stack it up.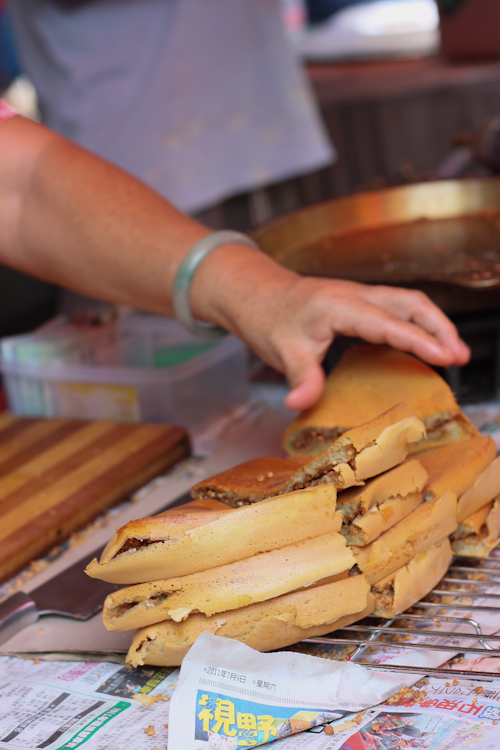 9. Or pack it up.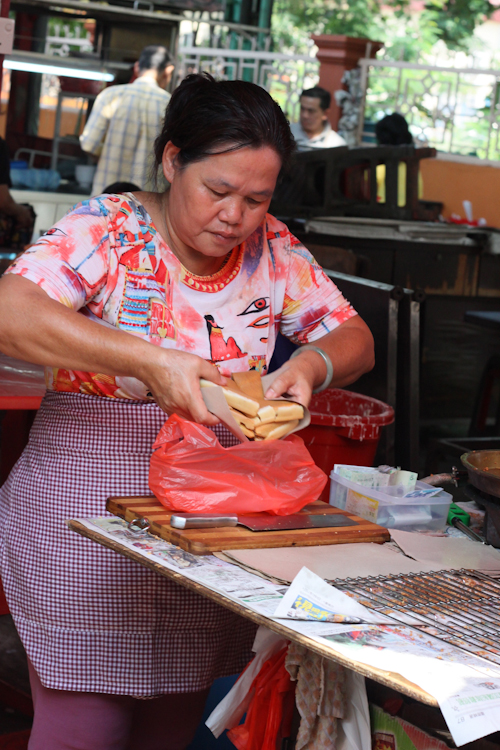 10. Eat.