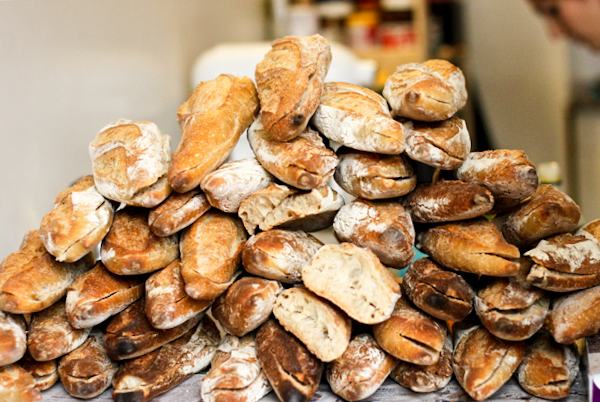 Read
10 Commandments of Pierre Herme (French)
Cooking Family-Style With Chef Greg Marchand
How Iñaki Aizpitarte Does Lunch at Home – his restaurant, Le Chateaubriand, is where I've had one of my most memorable meals in Paris. I remember when I walked out of the restaurant, and thanked him for the meal, he came across as someone so friendly, so unassuming quite unlike his badass rockstar looks. "Merci, à bientôt!" he said. I'll definitely be back soon.
Dinner with Iñaki  Aizpitarte and Delphine Zampetti – yes, I'm an Iñaki stalker.
Photo essay of a Tuscan butcher breaking down a pig.
Tartine Book N°3 (USA | UK | India) Given the success I've had with the first Tartine Bread book, I can't wait to start baking from this one.
French Regional Cooking – This book is out of print, but I was lucky enough to find it online for a mere £0.01! My chef at Cordon Bleu recommended I buy this book when he read about my disdain for the bouillabaisse we made at school. He promised I'd change my opinion on the much spoken about seafood soup from the South of France.
Currently on my Kindle: The Belly of Paris (USA | UK | India), A Pretty Good Number One (USA | UK | India).
Watch
Margot Henderson on women in commanding positions in the kitchen.
The prettiest choux video ever.
Christophe Adam (swoon) make Baba au Rhum (thanks, Poppy!)
Iñyaki on video. Last one about him, I promise.
Buy
I'd been contemplating getting a few new tools for my knife kit. I just ordered  9 Pallarès Solsona carbon steel knives and am pondering over buying this oroshigane.