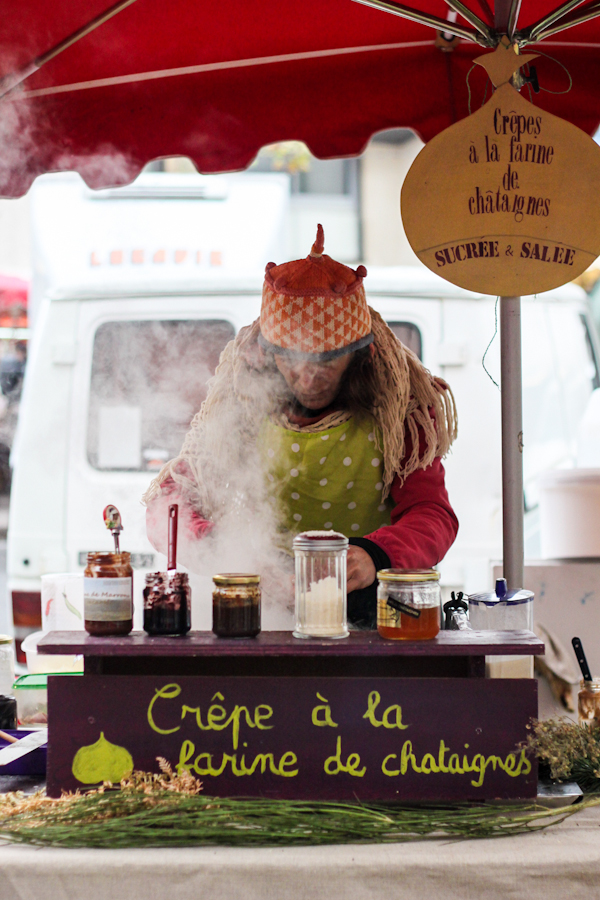 Paris has a funny knack of exceeding your expectations over and over again. Each time I think I'm content with my local outdoor food market (last week's highlight was discovering a farm stand that sells pear juice), the city surprises with something even better. And so, I fall head over heels in love with Paris once again, and I wonder if I could live anywhere else in the world.
This time, the market I discovered was the Marché des Producteurs de Pays, an intermittent producers' market that was held this past weekend on Boulevard de Reuilly where farmers and producers from different parts of the country congregated to showcase their produce and products.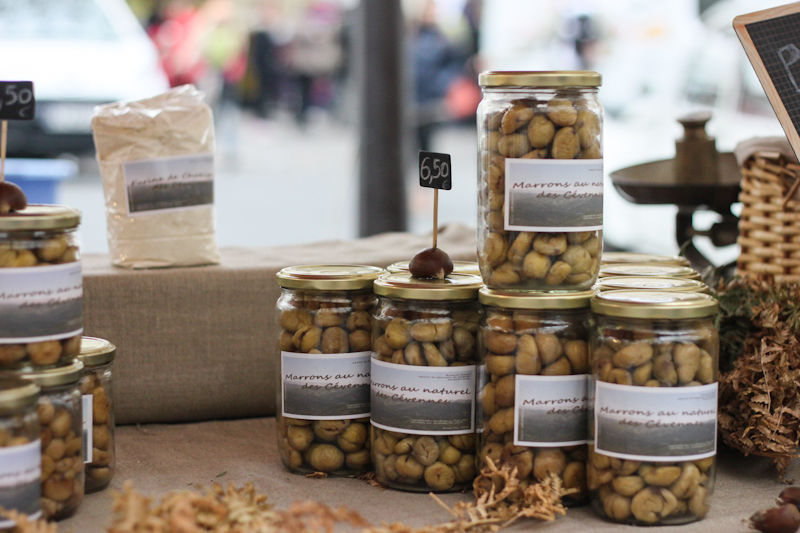 The market boasted several stalls, each specialising in a particular product and each proudly showing off the produce from the region of France they represent. It's this specialisation that inspires me so much: to take up a single product, learn it thoroughly well, and diversify by making a range of products made with that one main ingredient. Two such stalls particularly stood out. One that sold everything made with rhubarb – nectar, rhubarb juice made with apples and raspberries, syrup, jams and jellies. The other one was a chestnut stand that sold raw chestnuts, chestnut flour, chestnut paste, and chestnut honey, among other things. I couldn't resist trying the chestnut flour crêpe with chestnut honey. I also bought a cornet of wood-fire roasted chestnuts that did the perfect job of warming up my hands in the freezing cold. The couple manning the chestnut stand came to Paris for the weekend all the way from the South of France in a van stocked with their goods, including an outdoor grill and a tiny refrigerator!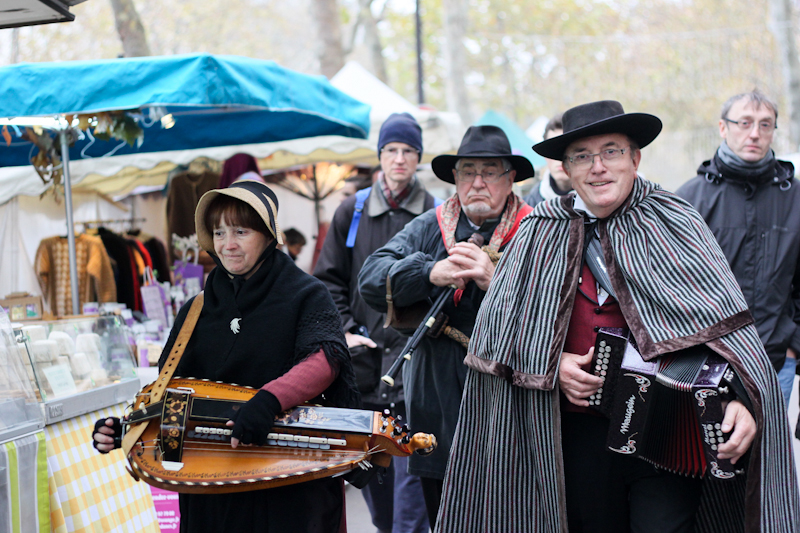 In France, it's never a question about just producing a saleable product, but to sell the best product that can be. And to keep the spirit going, the French have competitions for every possible thing: meilleur baguette (the winner gets to supply baguettes to the Elysées Palace for the year), meilleur choucroute, meilleur boudin noir, meilleur what-have-you. A blogpost by Mimi Thorisson echoes my sentiments about the producers in France that seek perfection in their work. She talks about a man who has spent his entire life raising the best chickens, always focused on increasing the quality of his chicken.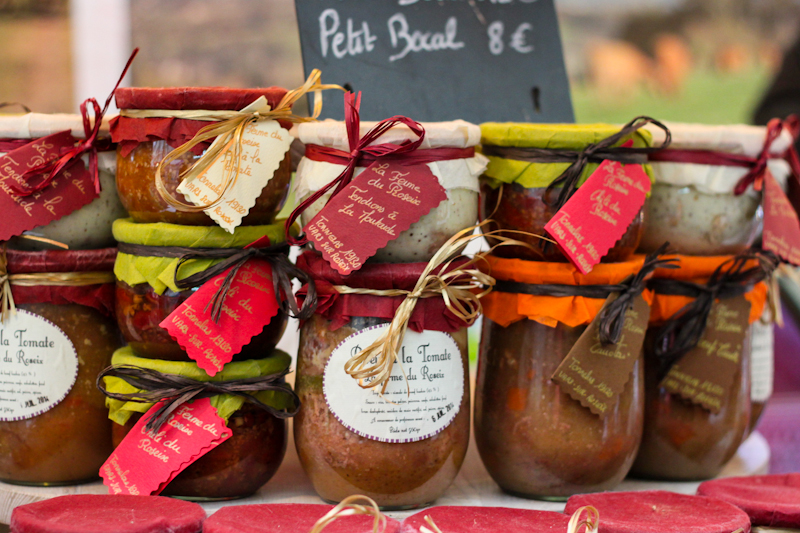 It was also interesting to see how these country producers quantified food portions. Take for instance the bird stand, which had its roots in the Perigord region of France, that had on sale ostrich eggs, farmed birds and roasted chicken with fries. When I asked for a portion of their fries cooked in duck fat, I was a bit taken aback on being handed over half a huge sack (the kind that butchers use for poulet rôti) of potato fries. If you know me, you'd know that fries are a big weakness of mine. Make them duck fat fried fries, and I'm not sharing. But this half-full bag of fries was insurmountable – which made me wonder if that's probably the quantity the country farmers are used to, given the physical labour they endure? Even the €3 cone of chestnuts I bought earlier was way bigger than what you'd typically find on the streets of Paris (and those aren't even wood-fire grilled like these were).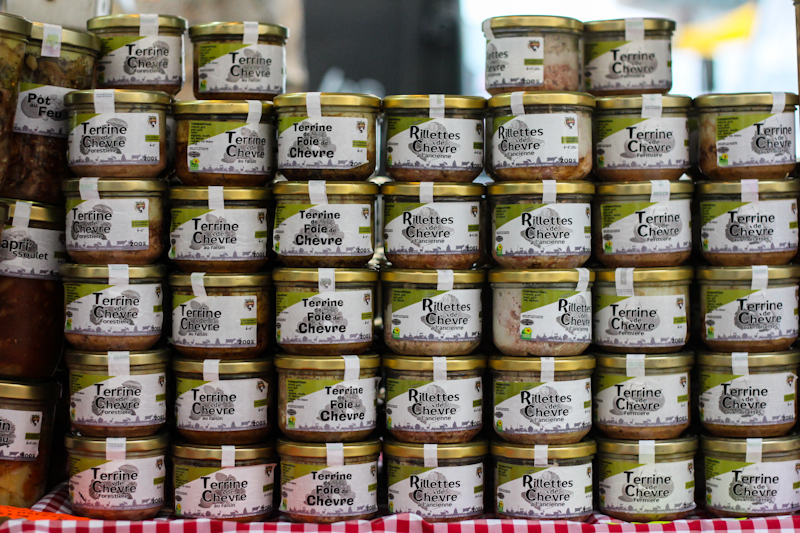 I also managed to learn a recipe for farçous, a pancake preperation from Ayeron in the South of France. While we waited in line to get one to taste, I  quickly snapped a picture of the recipe pasted at the stand. It's fairly simple – start with a basic crêpe batter, add shallots, chard, parsley and jambon de pays and proceed to make small pancakes. They can be eaten warm or cold.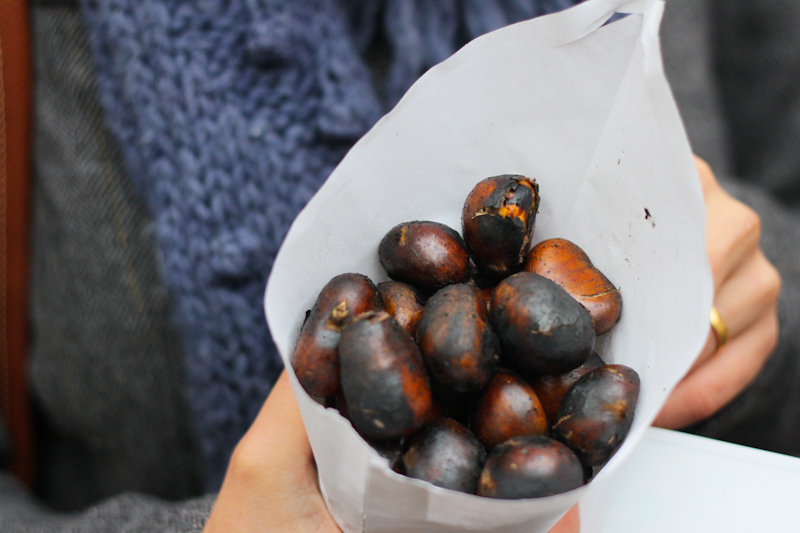 The enthusiasm of the producers sharing their products is palpable. This market also marked the first time I saw canola oil being cold-pressed. Arjun and I spent the afternoon tasting a variety of these oils, cheeses, charcuterie, honeys, rhubarb juice, apples, cider, nougats, confiture de lait (French for Dulce de Leche) made with goat milk and blueberry jam made by the nuns of Monastère du Jassonneix. Another favourite stall was one that was selling aged goat cheese and serving piping hot onion soup with toasted croutons and the same cheese melted inside. It was so simple – a real farmer's meal, packed with flavour and comfort.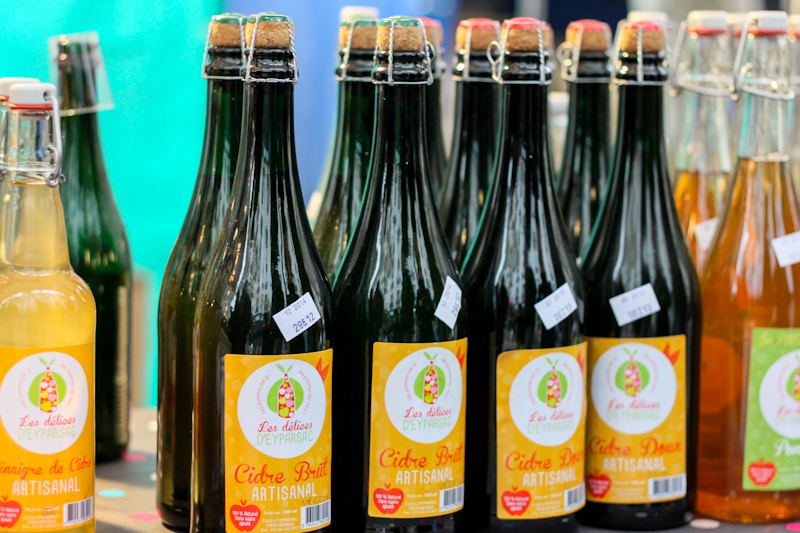 // The market's official site has more information and dates: Marché des Producteurs de Pays.
// The next one in Paris is on 7th and 8th December at Square des Batignolles in the 17ème. Métro: Brochant (13), Malesherbes (3) or Rome (2).