If you're following me on Instagram, you probably already know that I began my Intermediate Cuisine course at Le Cordon Bleu, Paris about 2 weeks ago. I'm so excited about being back at school and hope to make the most of my time here, after having spent a wonderful 3 months each at LCB Paris (Basic Cuisine) and LCB London (Basic Pastry) last year. This time, I've decided to document each week of the course so that I can share my progress and stories with all of you. I've got Week 1 and Week 2 lined up already, and hope to post about my experience through the week over the weekend.
So, to begin, some notes from the Métro on my way to school on Day 1: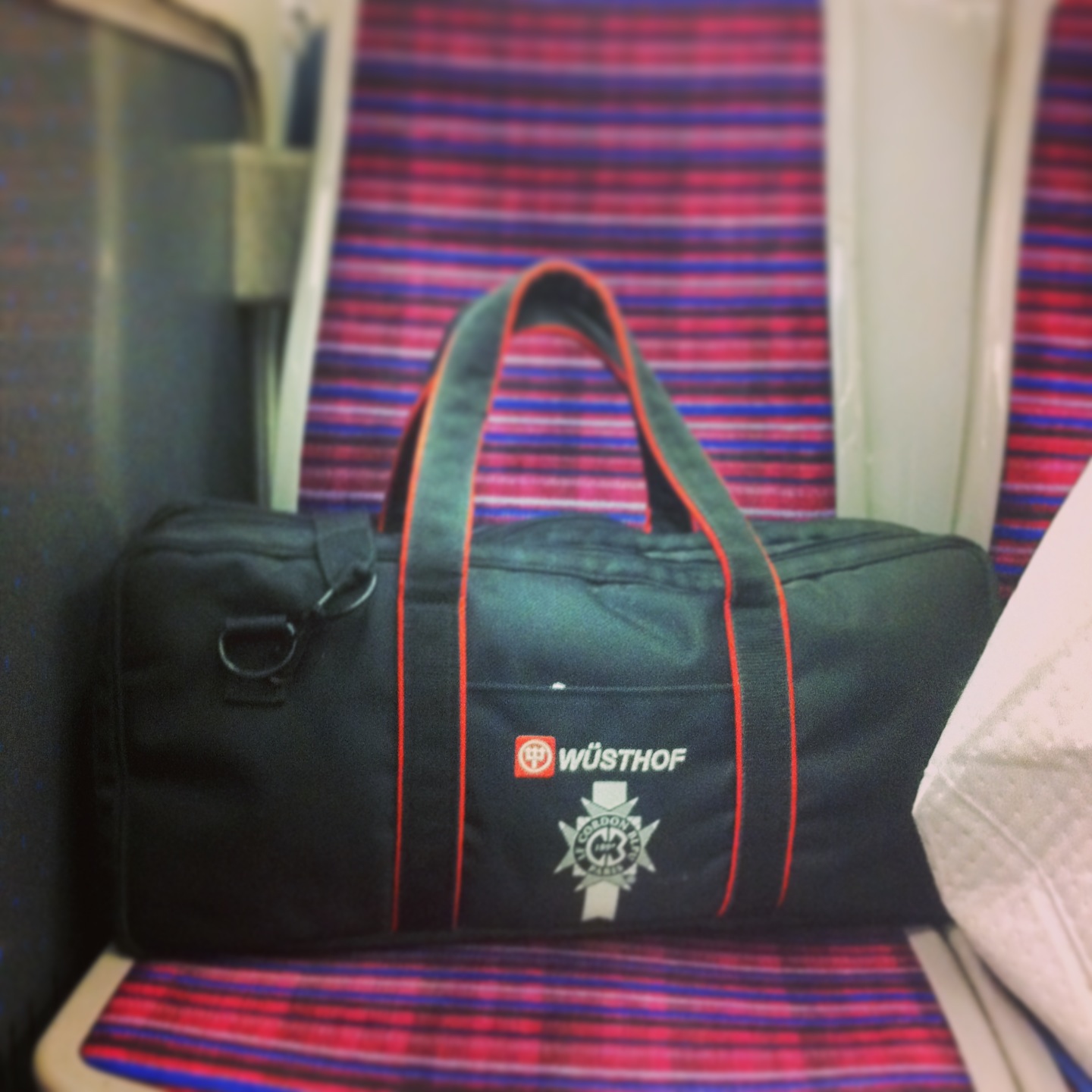 Today is my first day at LCB, all over again.
As excited as I was about today, I waited till the nth hour to pull out my whites from the cellar and to pack my knives. I still need to hone them before practicals.
I also hope that I find some truly talented people in my class who take food seriously. Today is going to be a long day with a 4 hour lunch break (how French). My stop is almost here – gotta go!
WEEK 1
Week 1 at Le Cordon Bleu took off with a bang. We had back-to-back classes. I'd leave home at 7:30AM and only return by 10:30PM – 10 if I were lucky and the classes got over on time.
Coming back to school after a year was also a wee bit strange. I was worried about being rusty and about working alongside new classmates. I forgot where the baking paper was kept and that we were supposed to wash our own serving plates, but I was lucky enough to have my chefs from Basic for my first few practicals and they helped me settle in.
I'm really liking Intermediate Cuisine and it does feel like a step up from Basic where the focus was on technique. The recipes now are a bit more complex as we have to do a lot more tasks in the same amount of time. Another difference is that regional French cuisine is a big part of Intermediate – we've covered Normandy and Burgundy so far.
One of the most delicious things we made this week was a fish stew – packed with crayfish, scallops, langoustine and sole, thickened with cream and flavored with dry cider. I marked that recipe with several stars and can't wait to make it when scallops are back in season (we used Canadian scallops). As far as honing my technique goes, trussing a bird is something I need to work on because I don't do that very often and to add to that we're trussing using an entirely different technique. I wasn't happy with how I trussed my guinea fowl this week – it didn't hold the bird as snugly as I would have liked.
Although it's just been a week, I've established that Chef Poupard is my favourite chef. He doesn't just go straight on to the demonstration like most other chefs but always begins by bringing out a map of France and goes into the details about the regional cuisine, wine and produce which is great because I have hardly travelled around in France outside of Paris.
I also really like my classmates – a nice bunch of cooks, most wanting to work as chefs unlike Basic where we also have housewives, hobbyists and bankers on sabbatical.
Have a look at the photos of what we made on Instagram!
PS: Here's what Day 1 felt like, more than a year ago.
PPS: If you're using Google Reader, you should switch to Feedly (just one click!) before they shut down tomorrow.