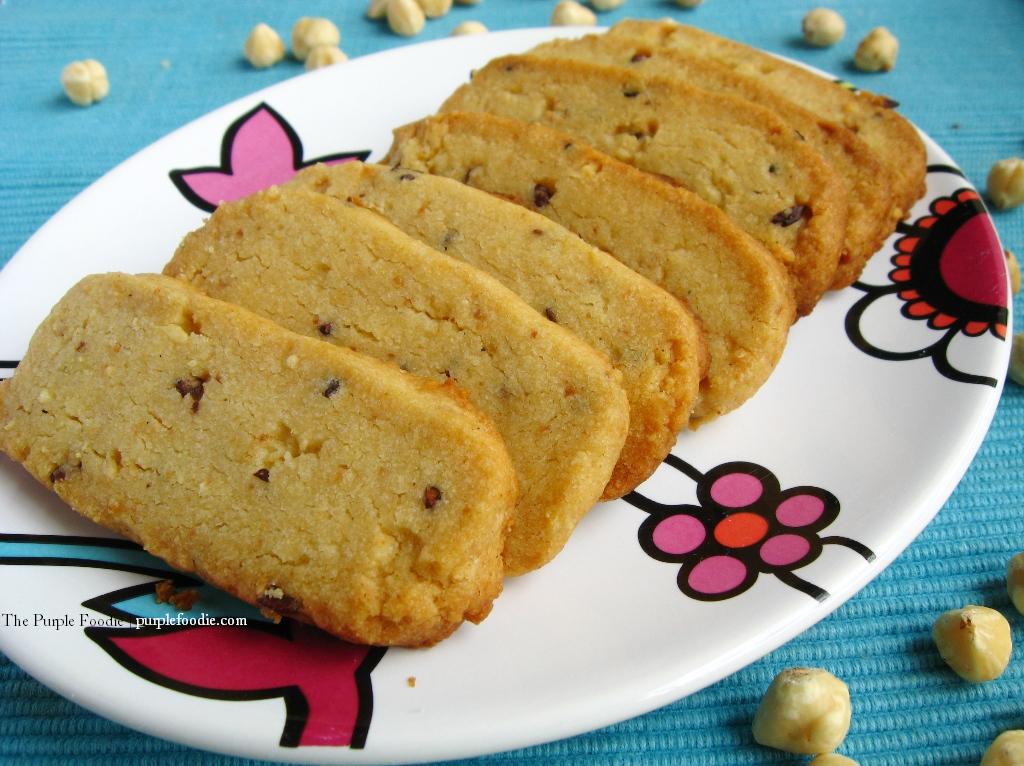 Given the number of hazelnut recipes I have littered around this place, it's amply clear that I have a weak spot for these nuts. Give me anything with hazelnuts, and you're golden in my books. Have you stood around your oven when roasting hazelnuts? It smells like nothing else. Now imagine this smell captured in a bottle. A bottle of pure hazelnut goodness in the form of hazelnut oil.
When I first got a bottle of it, I couldn't stop sniffing it on and off. It's good to refrigerate nut oils so that you don't have to worry about it going rancid (for that matter, you should refrigerate nuts as well, especially if you live in a warmer climate). Hazelnut oil, is a delicate (read: low smoking point) aromatic oil, so it's best to use it in recipes that don't require you to heat the oil.  It's makes for a very popular salad dressing. But add a splash of it on hot pasta, and you've got something fantastic. I've been thinking of the most flavourful and effective ways to use hazelnut oil (this stuff is expensive!) and I'd love to know how you use your hazelnut oil.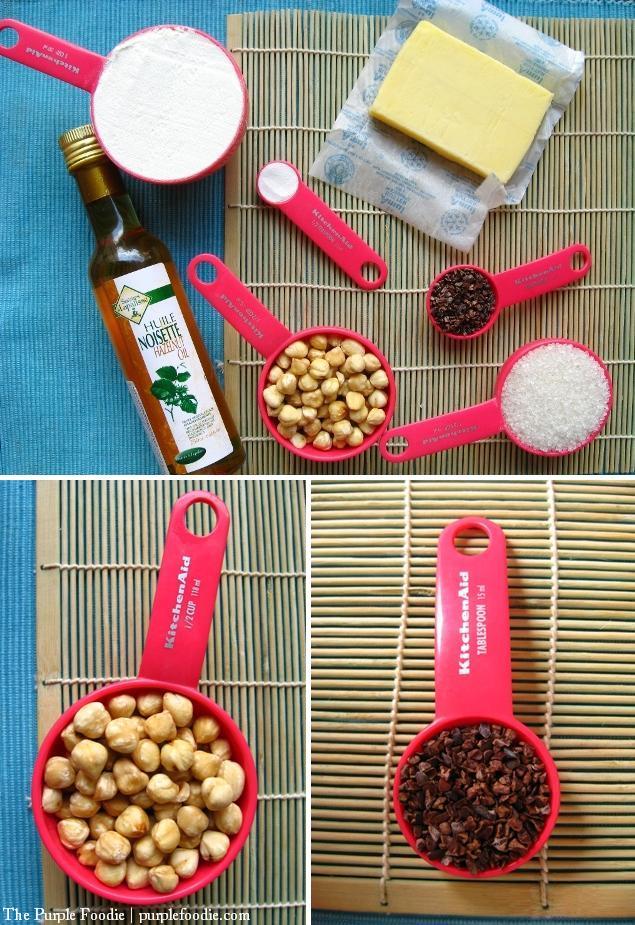 Today, I used them in shortbread cookies. Thought it's not absolutely necessary to use the hazelnut oil, I indulged. I used a recipe from Bon Apetit that's backed by excellent reviews, and it did not disappoint. I went ahead and added a tablespoon of cacao nibs to it and loved the extra crunch in the shortbread. Say you don't want this with a dollop of Nutella?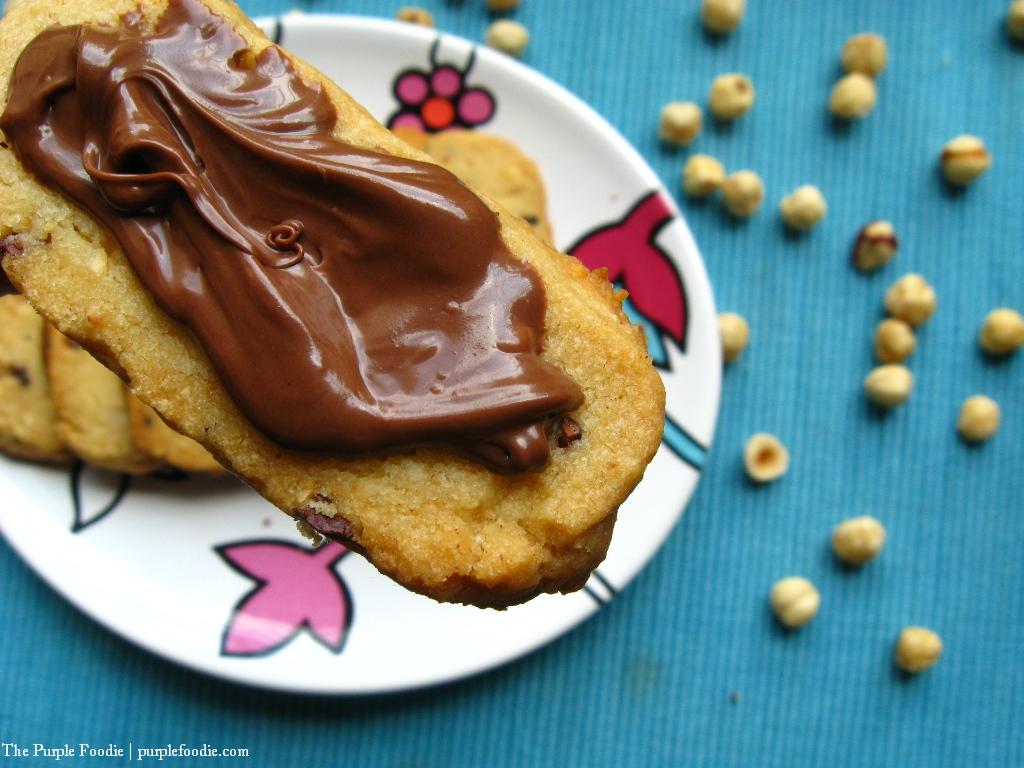 Hazelnut Shortbread Recipe
Adapted from Epicurious
1 cup / 120g all purpose flour
1/2 teaspoon baking powder
1 tablespoon cacao nibs
1/2 cup (1 stick) butter, room temperature
1 tbsp hazelnut oil
1/3 cup sugar
1/2 cup / 50g finely ground toasted hazelnuts
1 teaspoon hazelnut-vanilla extract (make your own!)
Whisk flour, baking powder, and cacao nibs in medium bowl to blend.
Using electric mixer, beat butter and sugar in large bowl until smooth. Beat in 1/2 cup finely ground hazelnuts and vanilla. Fold in flour mixture until just combined.
Bring the dough together and shape it into a log, much like how you would for biscotti. Wrap in cling film and refrigerate for about 30 minutes.
Preheat to 325°F/160°C and line large baking sheet with parchment paper or silicone baking mat.
Cut the log into 1/4th inch thick slices (a little thinner or thicker doesn't matter, just make sure they are all of the same thickness).
Bake cookies until light golden brown around edges, about 15-17 minutes. Cool on baking sheet for 5 minutes. Transfer to rack; cool cookies completely.
Dollop each shortbread with a little bit of Nutella right before serving!