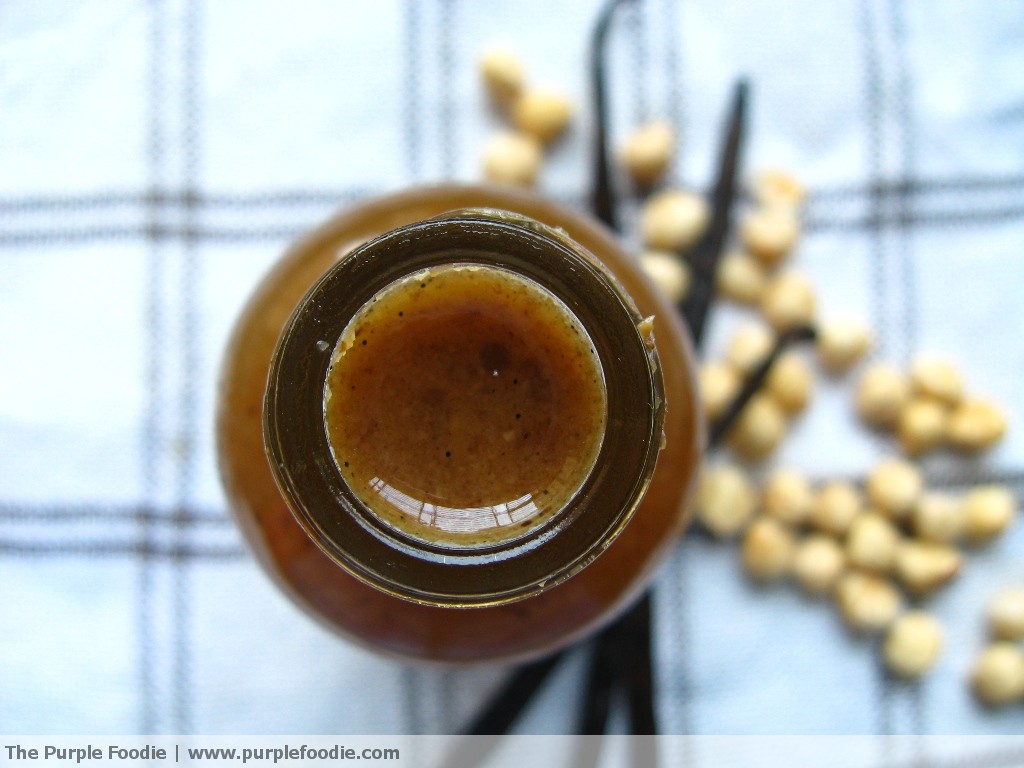 If you've hung around here a while, you'll know that I'm pretty obsessed with hazelnuts (hazelnut cheesecake, hazelnut truffles, hazelnut cake, Nutella cookies, Nutella cupcakes, being some of my favourites). And to think that a hazelnut fanatic like me can't find some quality hazelnut extract around here is a total shame.
After reading up on how homemade liqueurs and extracts are made, I made the extract with tweaks to a liqueur recipe and ended up with something extremely flavourful. Now this might not be the most 'authentic' way to make extract, but I promise you, you won't complain once you smell the buttery, luxuriant extract at the end of 4 weeks. And just because we can, we're going to add a vanilla bean to make the extract smell even sweeter.
One thing that is extremely important, and shouldn't be skipped is toasting the hazelnuts. When you toast the hazelnuts, you will see that the oils from the hazelnuts come to the surface and make it shiny. This is the oil you want emulsified into your extract, this is the fragrance you want to capture.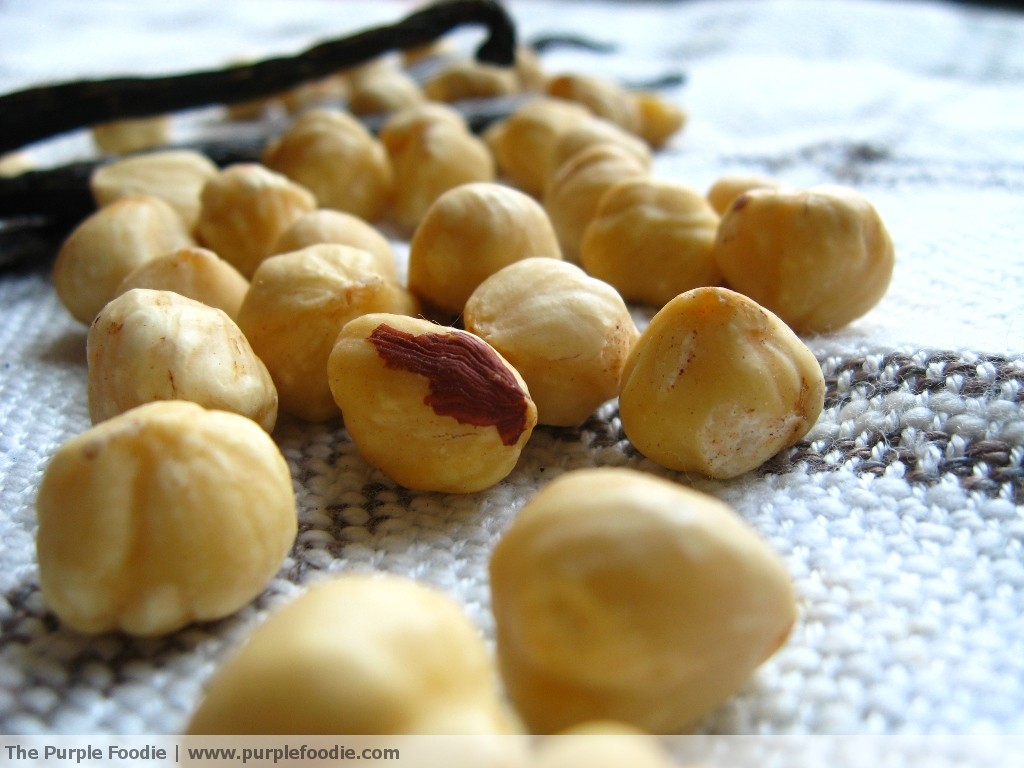 Hazelnut Extract Recipe
4 oz.  (100g) hazelnuts
3/4th cup or (180ml) vodka
1 vanilla bean, split and scraped
½ cup sugar
1/4th cup water
Toast the hazelnuts in the oven at 175C/350F for 8-10 minutes or until fragrant.
While still hot, transfer them into a jar with vodka.
Add the innards of the vanilla bean along with the vanilla bean to the jar.
Let the flavours infuse for 3-4 weeks in a cool, dry place.
The colour of the extract will darken with time.
At the end of 3-4 weeks, drain the hazelnuts from the extract and reserve the extract. Crush the hazelnuts up and push it through a sieve to remove every last bit of flavour.
In a saucepan, heat the sugar and water together. At this point, adding the crushed hazelnuts is optional, but I went ahead and did it, just so I extract every ounce of flavour from it.
Bring the sugar syrup to a boil (and strain it, if you've added the crushed hazelnuts to it in the step above) and add it to the hazelnut extract mixture. You can now discard the crushed hazelnuts.
Shake it up and store in a sterilised bottle (These 1/2 pint jars would be just adorable for storage!)
Enjoy a dash of hazelnut flavour with whatever you like!
I now store mine in the refrigerator.