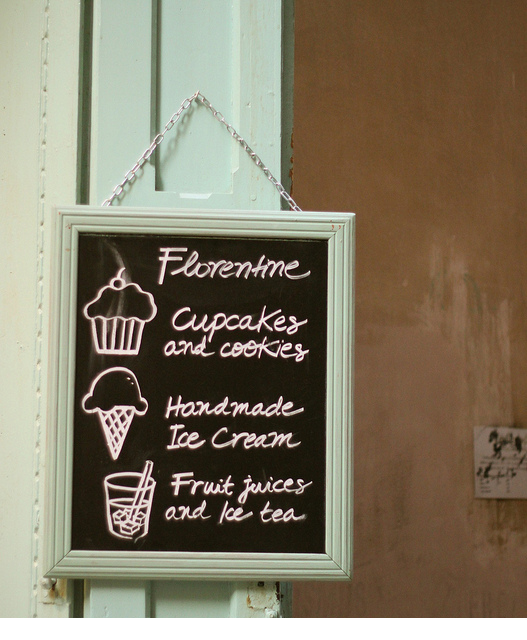 Recipes
Can I make this, that and the other recipe eggless?
I'm not sure. Eggs are pretty important in baking. They  provide leavening; add  a golden hue and richness to the batter/dough and enhance its flavour. They help bind all the other ingredients together.  Some recipes might just work without the eggs, but I can't vouch for that.
Can I substitute ABC for XYZ?
It's just best to stick with the recipe for it to work okay. If you're good with tweaking recipes, then by all means you should. Do report back in the comments section for the post on how it turned out for you.
Can you also post some healthy recipes or recipes that I can pack for my office lunch?
I once read this somewhere, "I believe in a balanced diet; a doughnut in each hand." and couldn't agree more. I bake things that I love and that make me happy. Things you see on the blog are meant for you to share with friends at office, to bake for a tea party, to treat your 4 year old son. I love reading your mails that tell me how much you and your loved ones enjoyed something you baked from the blog. I doubt too many people will say that about steamed alfalfa sprouts dressed in lemon and fake butter.
Where can I find molasses, Philadelphia cheese, pine nuts, rennet or what-have-you in Bombay?
The Baking in Bombay post is where you should find the answers to everything. There's a wealth of information in the comments, too. If you're looking for something, leave a query and you'll have a trusty Bombay baker chiming in to help you out.
All these recipes are in grams, can you give me cup measures?
I've made the Measurement Guide page  just for that.
How do you stay in shape despite eating all that butter and sugar?
I keep getting asked that! But there really is no secret – I eat butter like it's heath food. I guess I have the skinny genes. My cousin tells me it won't last beyond 32. All the more reason to make the most of it.
What cookbooks do you suggest I buy?
Some all time favorites: Ottolenghi, Falling Cloudberries, India, The Flavour Thesaurus, Breakfast, Lunch and Tea Tartine and Tartine Bread More recommendations here.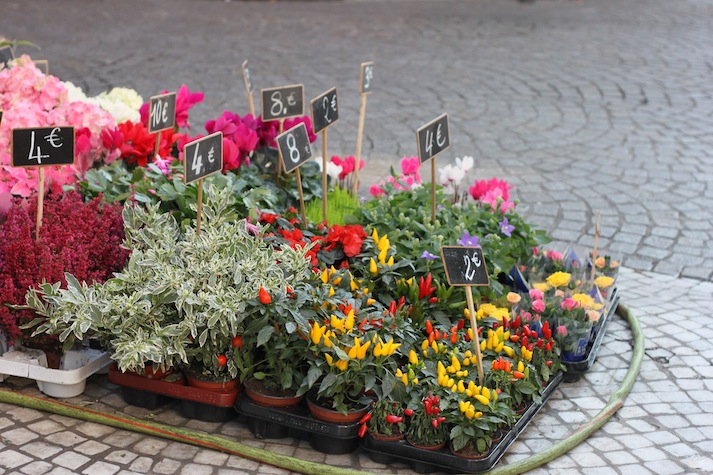 Photography
Which camera do you use?
I use a Canon Rebel T1i / 500D. For almost all of the food photos I use the 50mm f/1.8 lens.
Can you share some photography tips?
My photography gear is pretty basic with a tripod and a reflector in addition to the camera.The most important thing for me is to take photos in daylight. I haven't got my head around using artificial light and don't really think I want to because daylight photos are so gorgeous.  Also, I love collecting fabrics, dishes and cutlery wherever I go.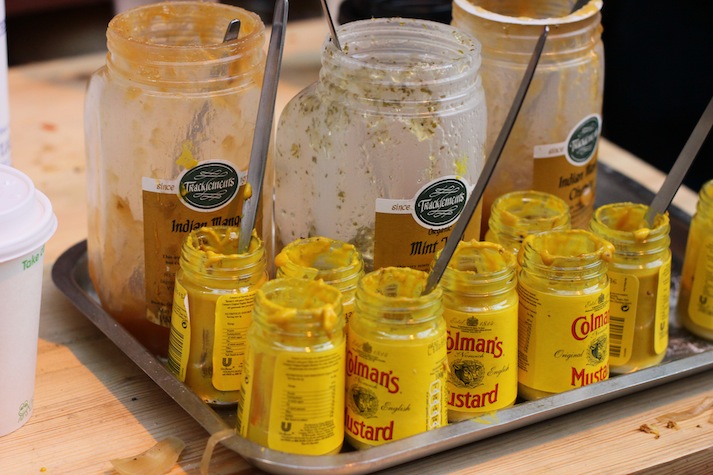 Paris
What should I get back from the trip?
Speculoos spread. Bordier butter. Chestnut paste. Breton Cider. Caramels for Etiole D'Or. Vintage Paris postcards from Marches aux Puces.
What places should I go to?
Breizh cafe for crepes made with Bordier butter. Pierre Herme for macaroons. Kunitoraya for Japanese udon soup. Guibine for Korean. Rose Bakery for a lovely afternoon.  I could go on and on.. a fantastic option would be to buy a copy of Edible Adventures in Paris (USA | UK | India) written by the talented Clotilde Dusoulier and pick places based on location, type of cuisine and your budget.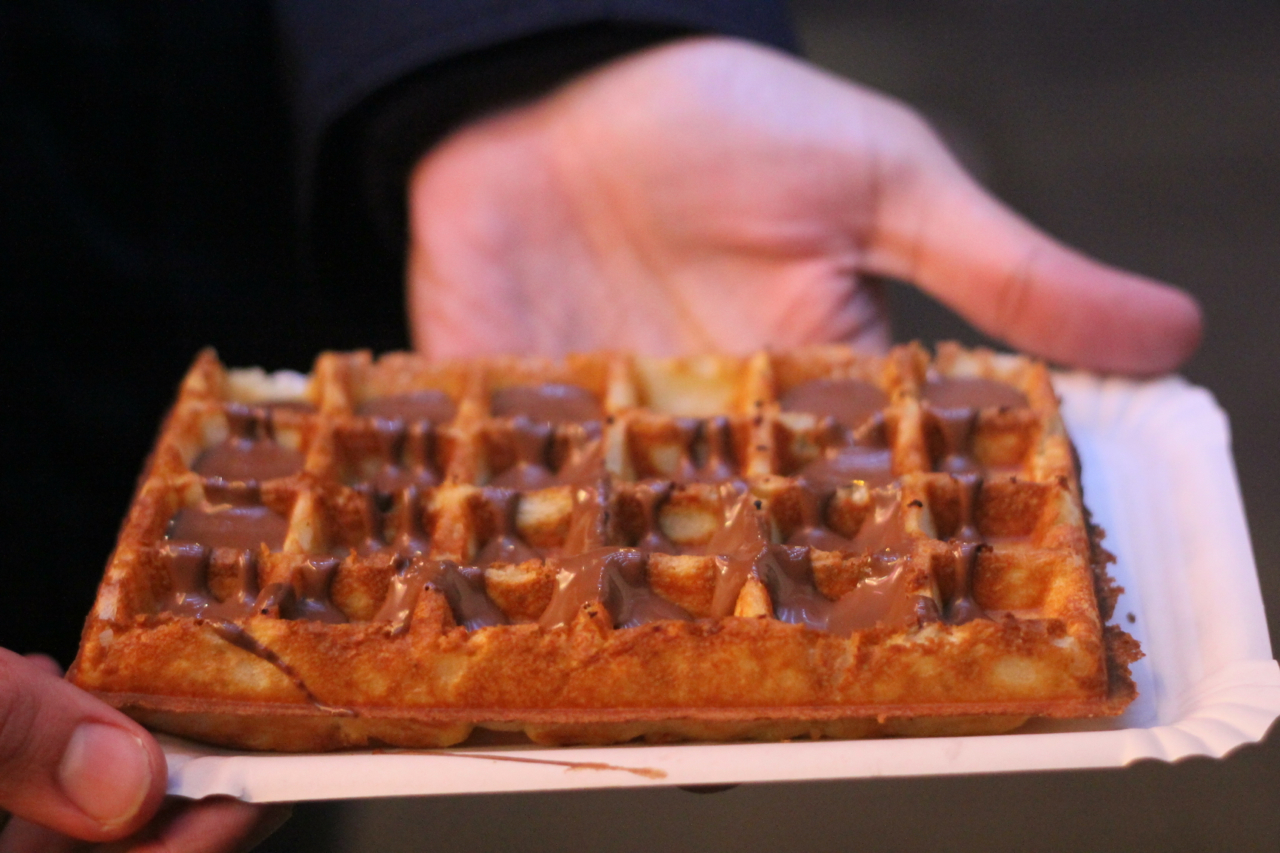 Scholarship, Culinary School and Work
How did you make the switch from Marketing to where you are today? What is hard/challenging?
I worked in marketing for an IT company when I finished college and really liked it there. That's where I learned about the world of blogs and started writing this one. I'd bake in the mornings and blog late into the night. Almost every other night, I'd fall asleep on my laptop trying to publish a post. Fun days. Soon enough I figured I'd rather be doing something I can see myself doing for the rest of my life. The sooner I make the switch, the longer I'll have to get somewhere. As luck would have it, I had a job at a pastry shop waiting for me. After doing that for a bit, I tried new things: freelance food writing, a catering business that got wildly popular in Bombay and of course blogging. I decided I needed to fulfill my long standing dream of studying at the world's best culinary school so I applied for two scholarships, and won them both (!!). The next big thing I worked on was the launch issue of BBC Good Food India magazine up until a few days before my wedding. That was a crash course in magazine journalism. I have completed two courses on French cuisine at Le Cordon Bleu, Paris and one on French patisserie at Le Cordon Bleu, London. Read all about it.
When people ask me if it was 'challenging' I don't really have an answer. That's because I never took it as a challenge or something that I need to conquer. I just did what I enjoyed. I loved every minute of what I was doing and only when I look back at things I've done, I see that I've carved something for myself. The only thing on my agenda was to do what I enjoy: interviewing the 72 year old owner of Yazdani bakery, chopping kilos of onions to make large batches of caramelised onions jam, designing icons for the blog, walking in the torrential bombay rains looking for (out of season) strawberries for a shoot the next day.
For every food related assignment I've worked on, it's all happened because of this little blog of mine.  And I've also been incredibly lucky. I thank my stars every night.
What scholarship did you apply for?
In early 2011 I applied to The Culinary Trust as well as The James Beard Foundation for scholarships to study at Le Cordon Bleu. Can't believe my luck, but I won both. Both these trusts provide scholarships for various renowned schools across the world and you can select which ones you want to apply for. I chose Le Cordon Bleu because that had been my long standing dream.
When can I apply for the scholarship?
Both these scholarships have to be applied for by May of that year. You can check the websites for exact dates.
Any pointers for me?
While the forms are pretty straight forward, you must really spend a good amount of time writing your essays. As clichéd as it may sound: write it from your heart. Read it over a hundred times. Then ask someone else to read it.
What is expected out of these essays?
I'm not on the selection committee so I can't tell you for sure. I can tell you what I did. I wrote about my love for food. What's I've done so far in the field. Why I need/deserve the scholarship. Where I see myself post culinary school.
How is Cordon Bleu? I heard that the medium of instruction is French. I want to studying there but speak no French at all.
ABSOLUTELY AMAZING.
While the medium of instruction at the Paris school is French, they do have spot English translations. I studied French for about 6 months before moving to France. That was good enough to ask for directions and order a chocolat chaud. The real learning begins when you're in France – surrounded by everything in French. (So much so that when we visited London after a few months of living here, we felt so relived to see road signs and noticeboards in English!)
You are studying both cuisine and pastry? Don't people usually pick one? What should I do?
Yes! That's because I was awarded scholarships to study both. Some people pick one, others study both and that's entirely their prerogative. There's no right and wrong. You should pick what you like, enjoy and want to excel in.
Why did you choose Le Cordon Bleu in London and Paris? Which one's better?
I chose Paris because… it's PARIS! My husband and I moved here in September 2011, so it seemed like a natural choice. I chose London because it's just a ferry ride away, and I've got family there. The London school moved to a bigger location with the latest equipment in January 2012 and although I was really excited about it, it turned out to be way too high tech for a cookery school (for me). All white walls and fingerprint gate access kinda felt like a lab.
If you have a choice, I'd say go with Paris.
Do you suggest I study culinary arts if I want to pursue food journalism?
Why not? That will give you the edge over other writers who write without knowing too much about what goes into making the dish. That said, not just journalism but food photography, food styling, cookbook writing and many other options lie ahead.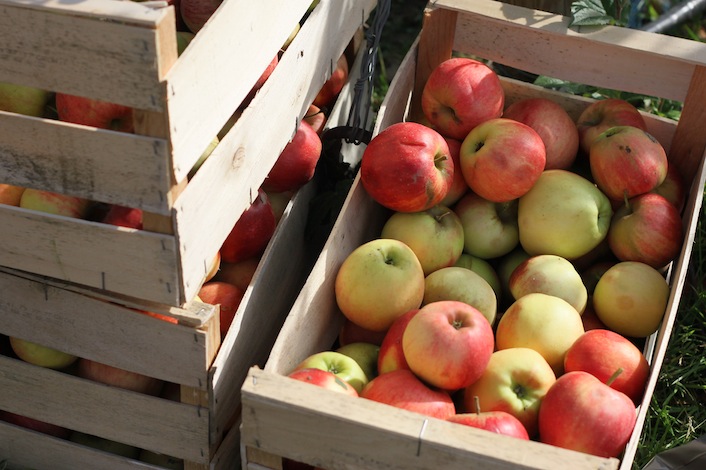 Food Blogging
I want to start a food blog. Can you help?
I started writing a food blog because I wanted to document all the recipes I tried. Soon enough, it turned into a bit of obsession. My point is, you should start a food blog (or any blog!) only when you're madly in love with the subject. Otherwise, it's not worth it. Not for you. Not for your reader.
4 top tips I can give you:
Get yourself a .com. Easy to remember. Easy to spell.
Use a clean design. Although I'm using wordpress, I love a lot of the Tumblr layouts. Don't use themes that the whole world is using.
Take gorgeous photos – that'll not only make people stay on your site, but also keep them coming back for more!
Post frequently.
Buuuut that doesn't mean you post for the heck of it. Read fab writing tips from Dianne Jacob.
I could write a couple of thousand words on food blogging, but then it's already been done so eloquently by all these good folks  like David Lebovitz, Amateur Gourmet and Delicious Days. I also suggest subscribing to Food Blog Alliance. Join Google+ food blogging community and read Food Blogger Pro.
What blogging platform and Theme do you use? Who hosts your site?
This is a self hosted WordPress site running on the Thesis theme. It is hosted by Hostgator.
Who designed your site?
I did. Nights spent with a cup hot chocolate, Illustrator and CSS are fun.
Random
What's with the name The Purple Foodie?
That's the question I'm asked the most, but there's no specific answer to that. Purple is just my favourite colour!
 ..phew. Still have more questions? Ask away.
Now it's time for me to ask you a few questions. I promise, it will be fun. The Purple Foodie Quiz