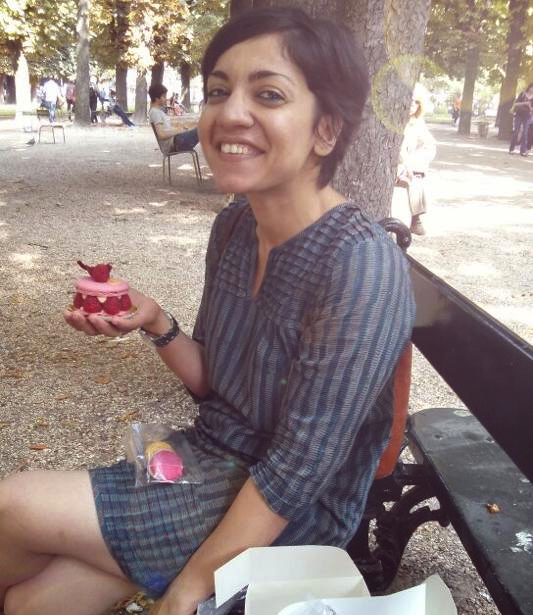 September 2014, London.
Hi! My name is Shaheen and I love having to do anything creative, more so when it's with food.
I'm from Bombay, currently based in London. I lived in Paris for 3 years. The most delicious 3 years of my life.
I  write. I work as a pastry chef. I teach baking classes. And I co-founded the Paris based pop-up Friday Lunches.
I have won three prestigious scholarships from The Culinary Trust,USA (2011, 2013) and The James Beard Foundation, USA (2011) that turned my teenage dream of studying at Le Cordon Bleu into a reality. These scholarships are awarded to just one candidate each year.
I also have a bread blog.
Things I'm loving right now: succulents, olivetti 32 typewriter, Instax mini, pistachio oil, Cailler chocolate and fairy lights.
If you would like to commission or collaborate with me, write to me at shaheen@purplefoodie.com. You can also find me on Instagram,  Facebook,  Twitter and Pinterest.