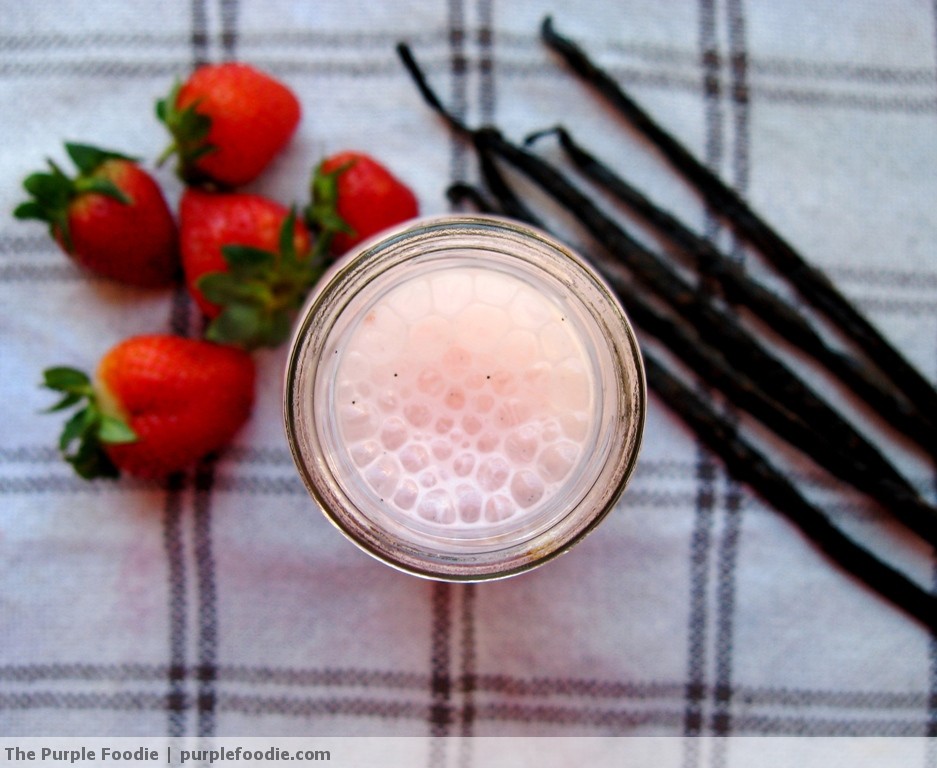 If there is anything I can drink by the gallon, it's got to be Strawberry Lassi. Lassi is a perfectly smooth yoghurt-based creamy drink that is really popular in India (Of course, blending it with strawberries isn't  traditional.) This is a season favourite that has become a breakfast staple for me (along with being a lunch substitute and a snack to satiate a midnight hunger pang!). The strawberry lassi is so gorgeous to look at, baby pink speckled with vanilla crystals, that I find myself playing with the bottle of strawberry lassi as if it were a kaleidoscope.
All you need is 4 ingredients and an immersion blender (or a fork to mash and a whisk to mix) and you will have a luscious and utterly creamy strawberry lassi ready in just a few minutes. Don't fret if you don't have vanilla beans at hand, you can skip it entirely and still enjoy a yummy strawberry lassi.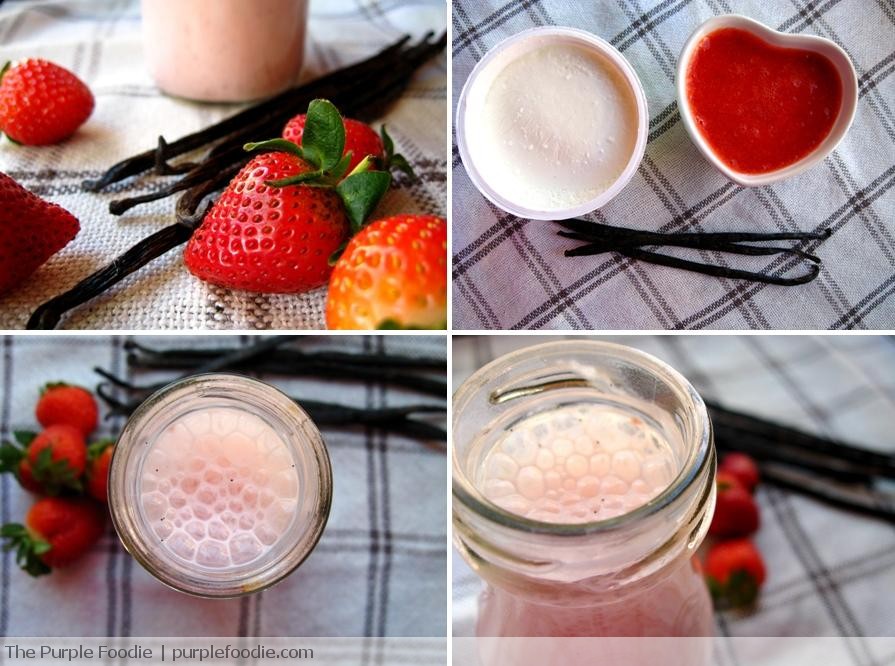 Strawberry Lassi
Serves: 2
Note: You may need to vary the sugar based on how sweet your strawberries are and personal preference.
400g / 14 oz. plain yoghurt (or you can use vanilla yoghurt too, I like Dannon)
150g / 5 oz. strawberries, washed and hulled
60g / 2oz sugar
½ a vanilla bean, split and scraped
In a medium sized bowl, place the strawberries and sugar together and blend together with the immersion blender. Add in the yoghurt and vanilla bean innards and blend until it all comes together. If you're impatient, just drink it up. If you're Zen-like, let the vanilla bean sit in the strawberry lassi for 30 minutes (refrigerated). Serve cold over ice cubes.