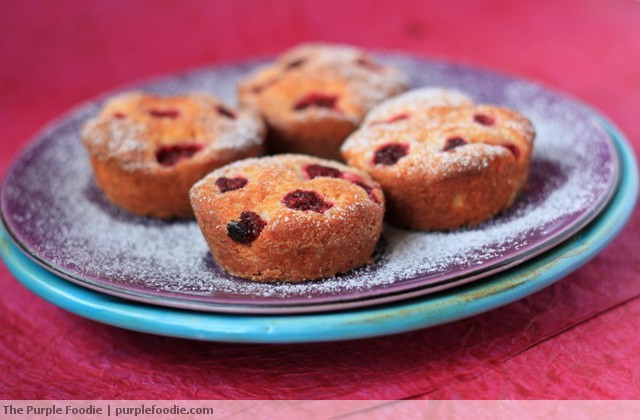 I miss blogging. I miss blogging a lot. It's not that I'm not baking. It's just that I'm not baking anything new. I've been on my feet for hours at a stretch; I can hardly feel them anymore. I'm not complaining – rather, I'm enjoying every bit of it. Nothing beats working for myself, nothing can ever be a bigger motivator. And what I'm especially thrilled about is that my tart crust just keeps getting better and better! The last batch was so good, I didn't care to fill it up. Just ate it like that. I know a little Nutella in it would be dreamy. It's not that I've hit upon a "no-fail" recipe for the tart dough. It's about paying attention to the technique and the little things that need to be taken care of while making the tart dough. And more importantly, it' about practice.
While Mondays are my new Sunday (well, almost), I finally got some time to sit and read a book and bake something new for myself. I'm not a big fan of snacking on raspberries (my first raspberry experience), but I love them in baked goodies. Today I made myself a raspberry yoghurt cake. I especially love yoghurt cakes. They are my comfort food. They are always more moist than regular cakes, and keep longer too. And I adore how the raspberry red bleeds into the cake, making it look so spectacular.
As for the recipe  – I keep going back to the Ottolenghi Cookbook, so it's no surprises here that the recipe I used is from there. I used a buttered and floured muffin tray for these mini teacakes. When had warm, you will love the crust that has crisped up with all the butter (always be generous with butter). My mom enjoyed it so much; she claimed an entire loaf of it.
On a side note, I've been featured in Bombay Times as well as Tehelka this past week.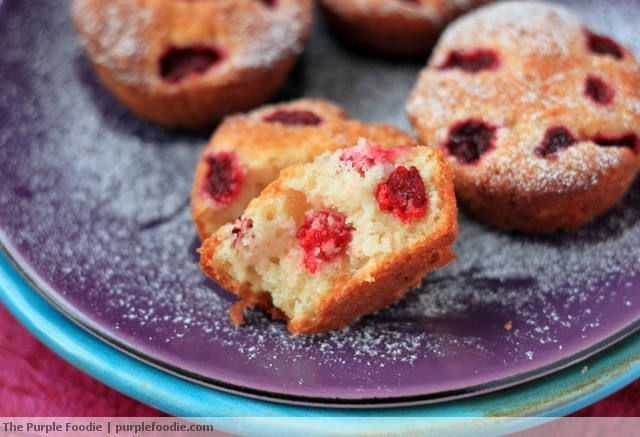 Raspberry Yoghurt Teacake
Makes 9-12 mini tea cakes.
Adapted from: The Ottolenghi Cookbook (US | UK | India)
130g flour
½ tsp baking powder
1/4th tsp baking soda
100g butter
80g Sugar
1 egg
½ tsp vanilla extract
75g yoghurt (or you could use sour cream)
100g raspberries, fresh or frozen
Preheat the oven to 175C/350F. Butter and flour a kugelhopf tin, mini bundt pan or a muffin tray.
In a bowl, sift together the flour, baking powder and baking soda. Set aside.
In another bowl, mix together the butter and sugar, until light and fluffy. Add the egg and continue to mix until evenly incorporated. Stir in the vanilla extract.
Add the flour mixture and yoghurt alternately until it looks like a homogenous mixture.
Stir in half the berries. Add the cake batter into the prepared pan and press the remaining berries into the dough.
Bake for 15 minutes for mini cakes in muffin mould or longer, depending on the size of the mould used.
Eat warm.