My neighbourhood in the 15ème is pretty darn amazing. Butchers, boulangeries, fromageries, cafés, patisseries, a fantastic outdoor market that open thrice a week and a gorgeous little park (with wifi!).
When I first moved here a couple of months ago I went into a tizzy taking photos of the neighbourhood. Every time I'd take a photo and then look at it on the camera I'd say to myself, "Gosh, this is unreal!" When I'd pictured Paris before I came here, it was always baguette, berets and brie and for me, this neighbourhood lives up to it. It's just like what you read in books, complete with mustachioed butchers who look like they've just walked out of a postcard and women with perfectly coiffured hair sporting a chignon. (Here are 40 ways.)
Because all these lovely shops are within a few minutes of my apartment, I never need to stock up my refrigerator. The tiny frige with  a built in freezer (I didn't know they still made these until I came to France) will usually have just a few things: cheese, milk, green chillies (that I've got to get all the way from Gare du Nord or Passage Brady), jams and beverages. So when I'm cooking, I'll buy whatever I need and use it all up on the same day.
It's also amazing how the people here value good food so much – once when I was at the boulangerie, I was eying a giant boule of sourdough and thought that the  only way I'd justify buying it would be for a dinner party or a small gathering. But then I saw one man ask,  "Deux tranches, s'il vous plaît" I was overjoyed. Two slices! He bought just two slices of bread. Since then, I've been happily buying four slices of the fantastic sourdough bread bread from Max Poilâne, two slices of Abondonce from Au Petit Fromager downstairs whenever I want to make us nice little sandwiches (a new favourite has caramelised onion jam, rocket, grilled pears and a slice of turkey).  Granted that things don't come cheap, but I figured instead of buying a big loaf of regular bread that dries up faster than two people can eat it and a big wedge of cheese that ends up sitting in the refrigerator for a while before getting tossed, I'll buy the best bread and cheese by the slice and end up spending the same amount of money. Donc… Voilà!
So anyway, let's get to the photos. I took all these photos on a walk back home from the Métro station to my apartment.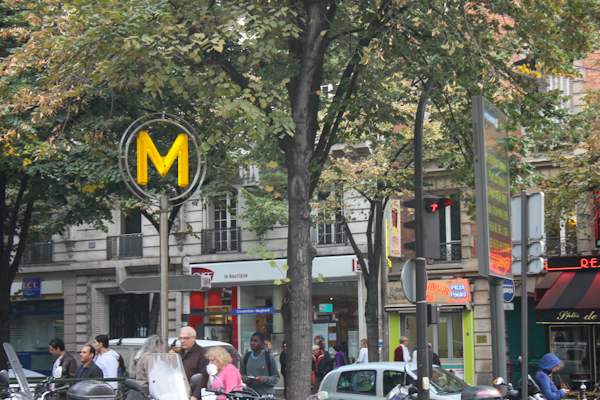 Stinky happiness.
I love the fig tart at Comptoir Gana.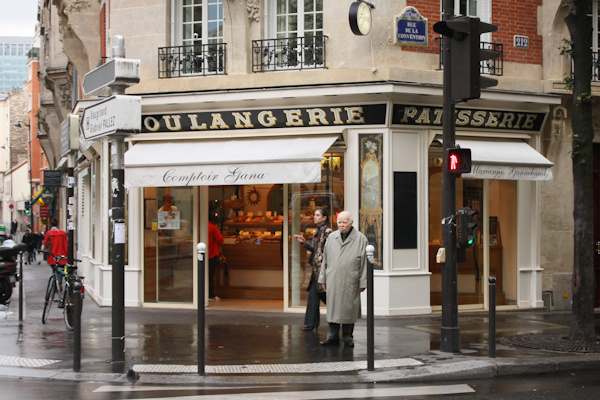 I usually buy my fresh fruits and veggies at the outdoor market, but this once a good back-up option. And when it's 9PM and I'm late for cooking dinner I go to, uhm, Carrefour.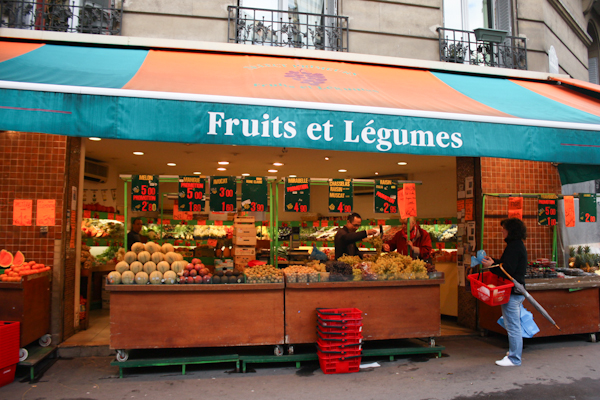 A MOF title is a serious matter in France, and if you've watched Kings of Pastry you know exactly what that entails. Laurent Duchêne has also won an award for making one of the best croissants in Paris.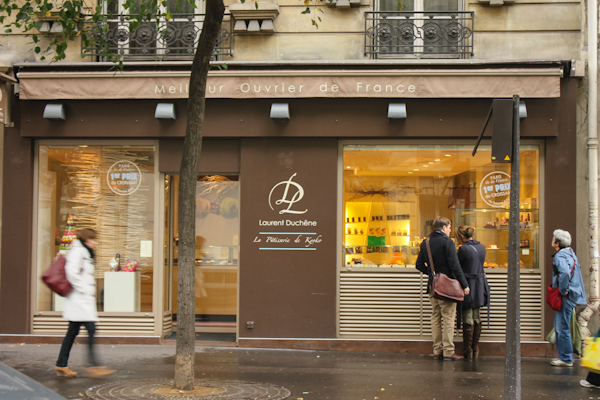 A cute little speciality shop with ingredients and food from Auvergne.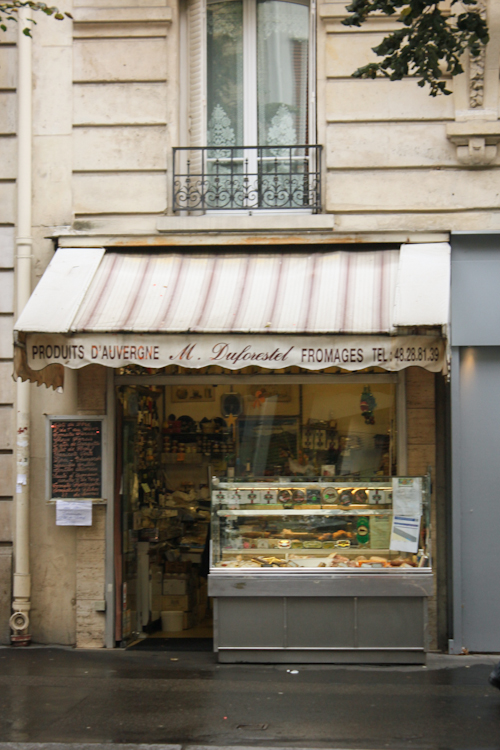 This flower shop is huge. And if I had a balcony, I'd totally buy the olive tree.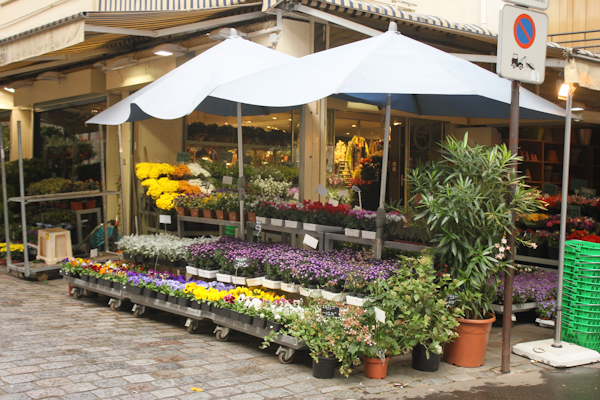 Perfect for people watching.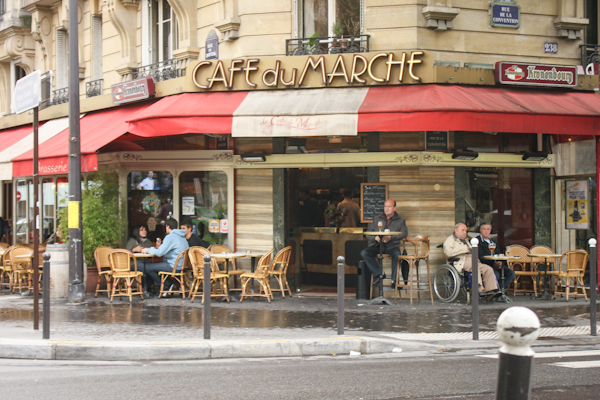 If you come here to buy bread when the baguettes are fresh out of the oven for breakfast or supper, you must be prepared to wait in a line that trails even beyond the right side of the photo.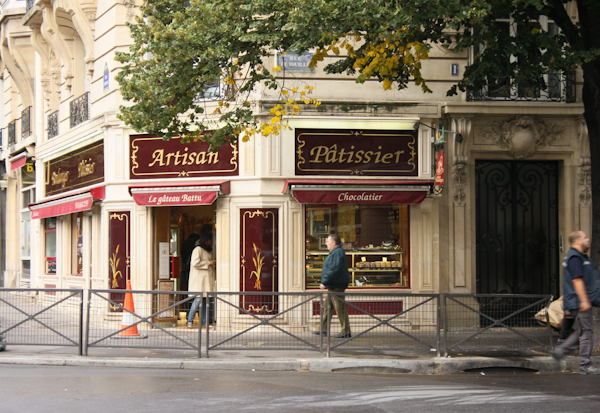 Happy butcher who began waving out to me when he saw me take this photo.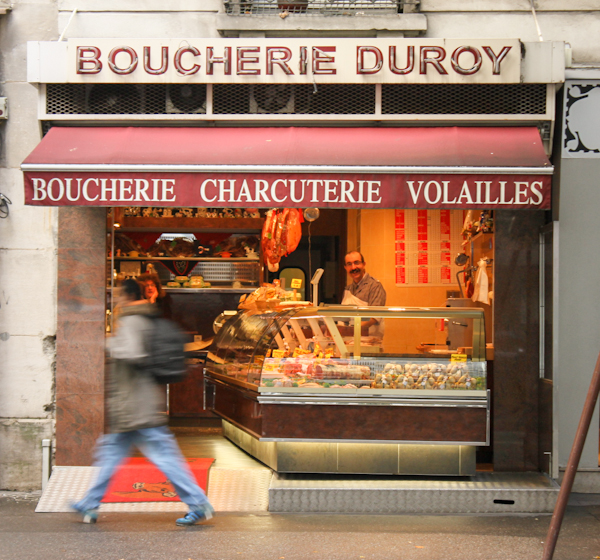 Wine bar.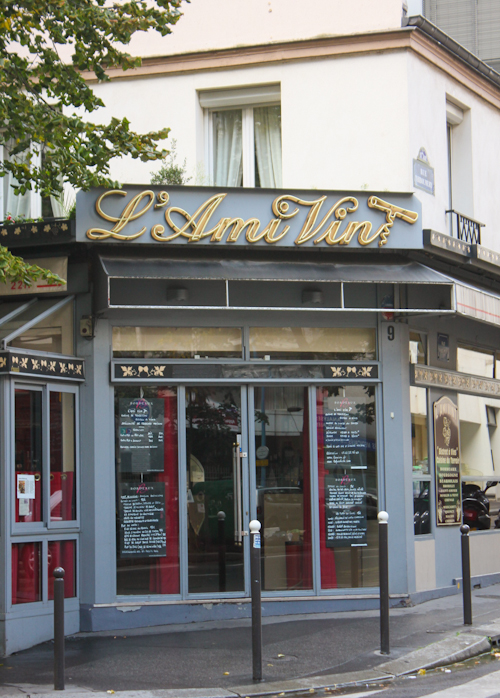 Wine cellar.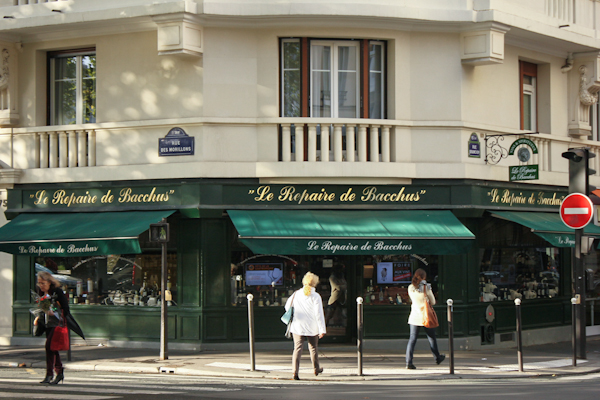 This is a park that's built on the site of the former Vaugirard horse market and slaughterhouse. It's beautiful and they even have a book market every Sunday here where you'll find old books, print, maps and press clippings. I can't really read novels in French, but I go there to smell the paper.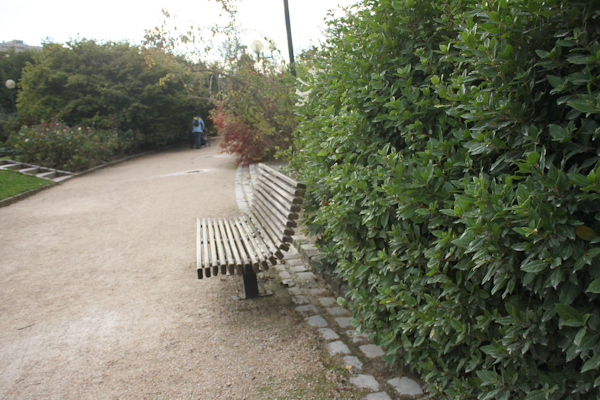 They even have a tiny herb patch!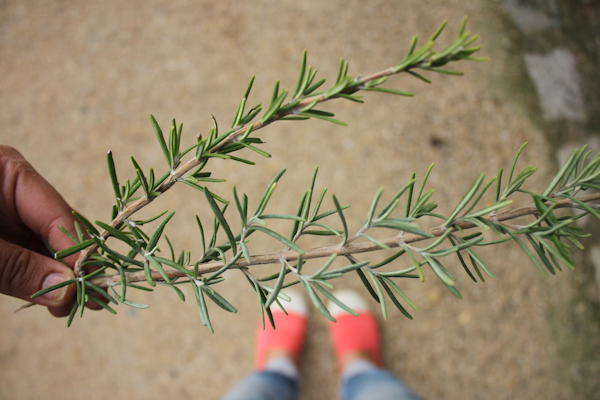 I sometimes also go for a run around the park.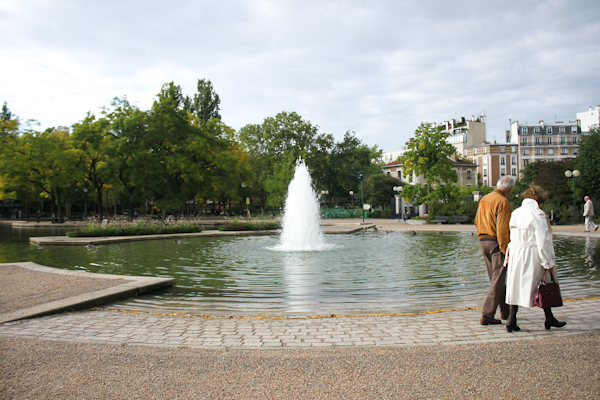 …and that's usually negated because I end up at Max Poilâne for a Chausson aux Pommes.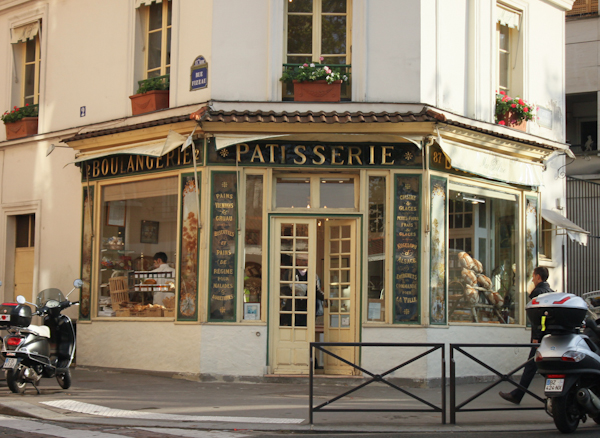 And finally, home sweet home. For now.