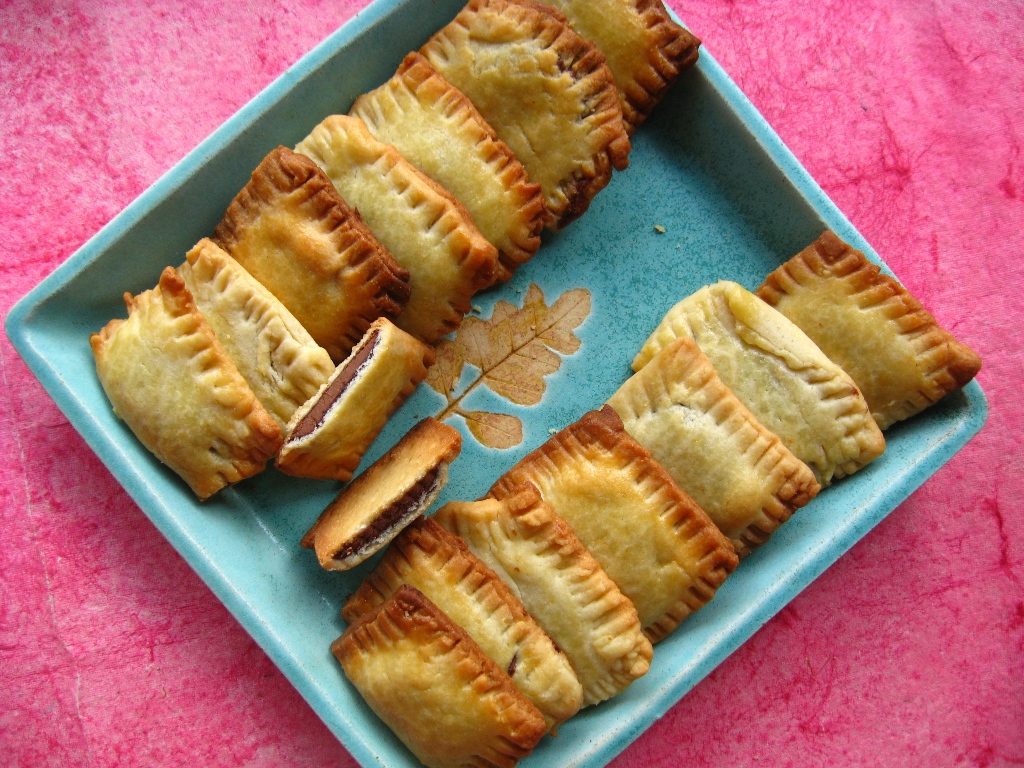 I have a confession to make: I have never bought a pop tart in my life, ever. And although I went ahead and made
strawberry pop tarts
after finding a gorgeous recipe online, I didn't really have anything to compare them with. So I couldn't say things like "Oh it was the even better than the store bought one that awfully dry and has a tonne of preservatives and whatnot." And frankly, it didn't bother me much because the ones I made got rave reviews from all the eaters and the cutesy photos garnered some Stumble love as well.
Today, with some leftover pie dough in my freezer and a bottle of Nutella staring at me from across the room, I realised it was high time I ripped open the seal of that bottle for some Nutella happiness. One spoon for me, one spoon for the pop tarts seemed like a good ratio when it came to dolloping the pie dough with the Nutella; and that's exactly what I did.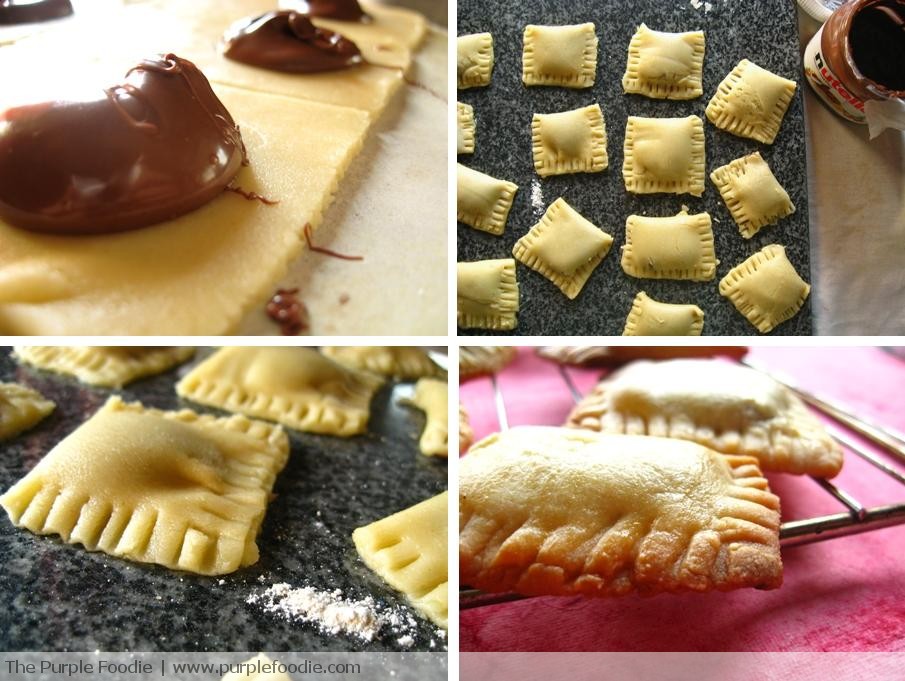 All you need is some pie dough and Nutella.
Start by rolling out and cutting into 1×3 inch rectangles.
Next, dollop some Nutella chocolate cream on the dough, making sure it's only on one of the short edges and not too close to it.
Then fold the other side over the Nutella and seal the edges by gently pinching the sides with your fingers and then crimping the edges with a fork.
Pop this into the fridge for about 15 minutes
Once that's done, remove it and bake it in a preheated oven at 170C/350F for 10-12 minutes.
Next, pull it out to brush it with a little egg wash for a nice, golden sheen.
Pop it back into the oven for another 5-7 minutes.
Letting it cool afterward is optional because, well, it's Nutella! The only thing I'd do differently is find a way to maintain the gooey texture of Nutella instead of letting it dry out into the pie dough. I thought not poking the tops with knives and forks might help  keep the moisture in, but I was wrong. Maybe next time I will thin it down with a little cream. But then I'm afraid, everything will get too mushy. What do you think?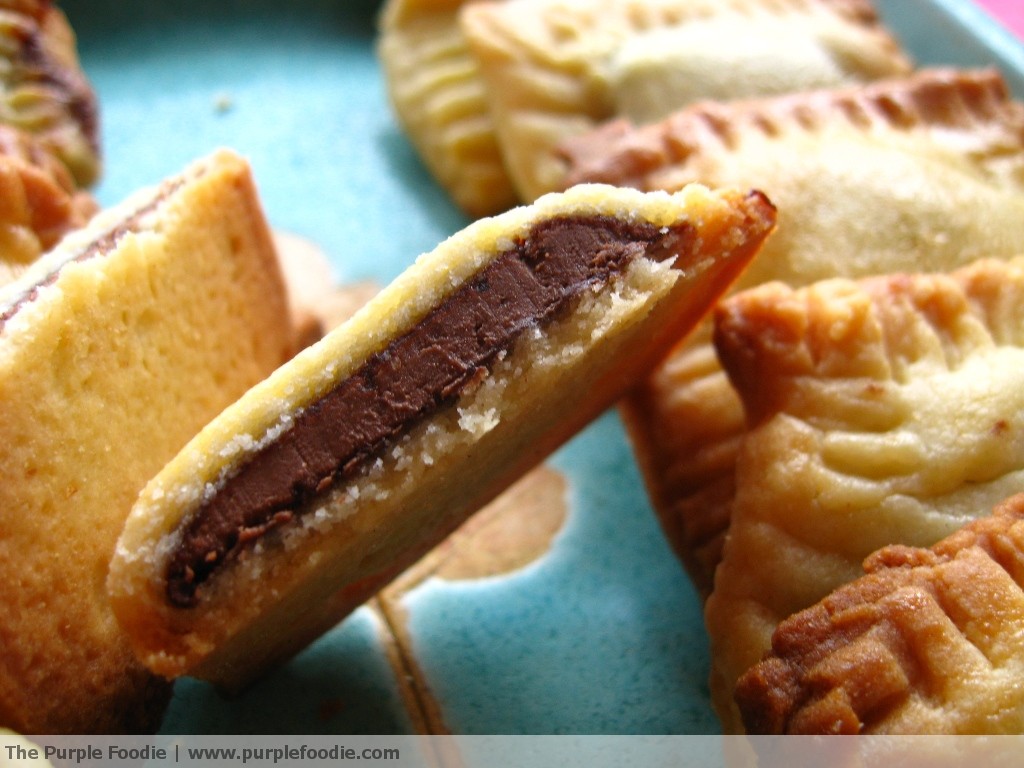 For reference:
PS: I've just moved to WordPress over the weekend, so if you face any trouble or find any broken links, please let me know? Thank you!