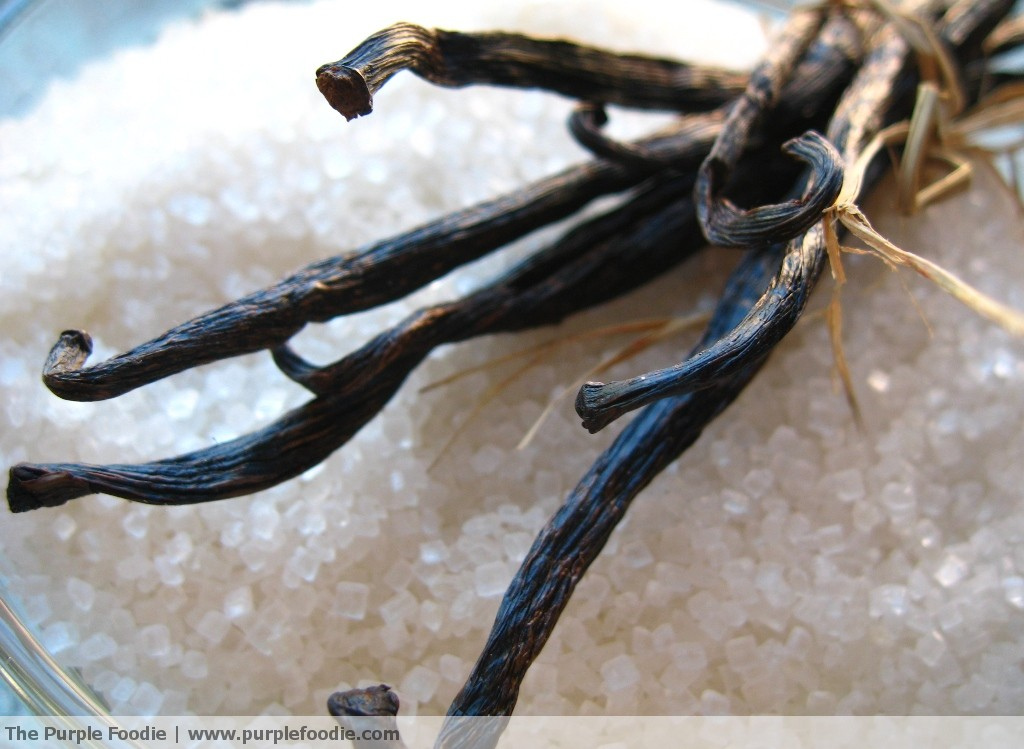 Remember the time I told you about sticking in the used pods of vanillas into a jar of sugar to get sweet smelling vanilla sugar?
Now, what if I told you that I've got you something even better? Something that smells more potent, something that comes with the gorgeous specs of vanilla caviar, and something that will knock your socks off! I'm talking about whole vanilla bean sugar. The word whole is critical here.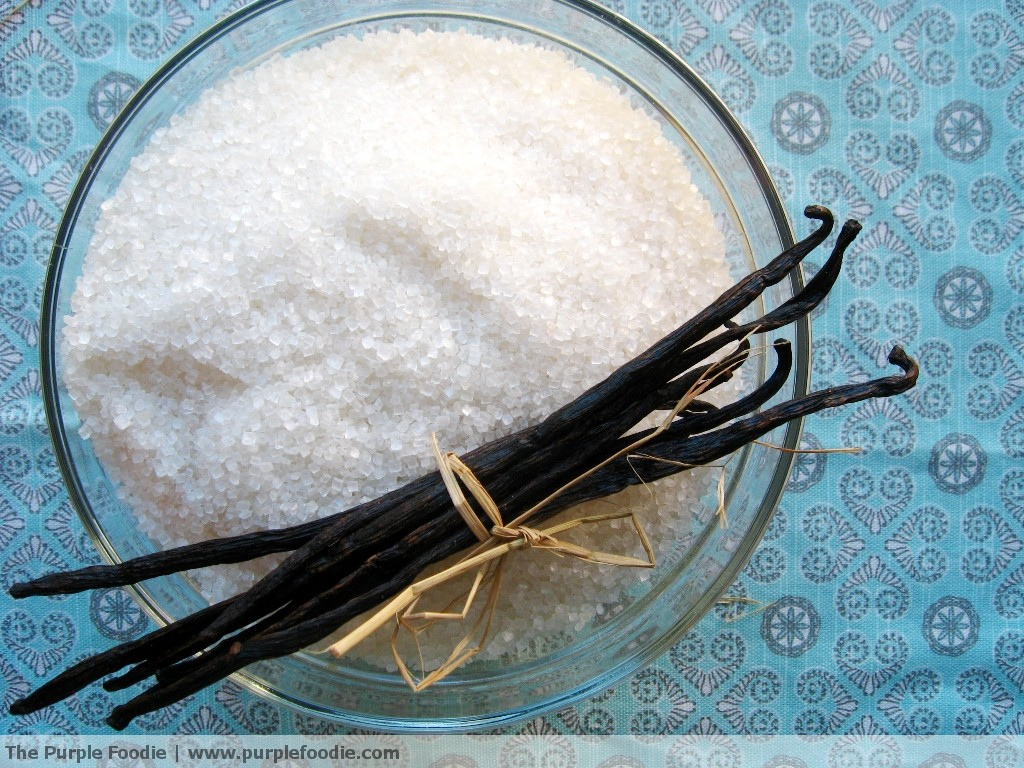 Normally, you would discard the pods after scraping off the inner goodness. But this time, the pods are ground to a fine powder along with the sugar. This way, not an ounce of vanilla is lost. (oh! I miss LOST and the island, but let's not digress).
And how can you put this vanilla sugar to use? Just the same way you'd use regular sugar – in your baked goods, coffee, sprinkled over French toast or waffles (yum!).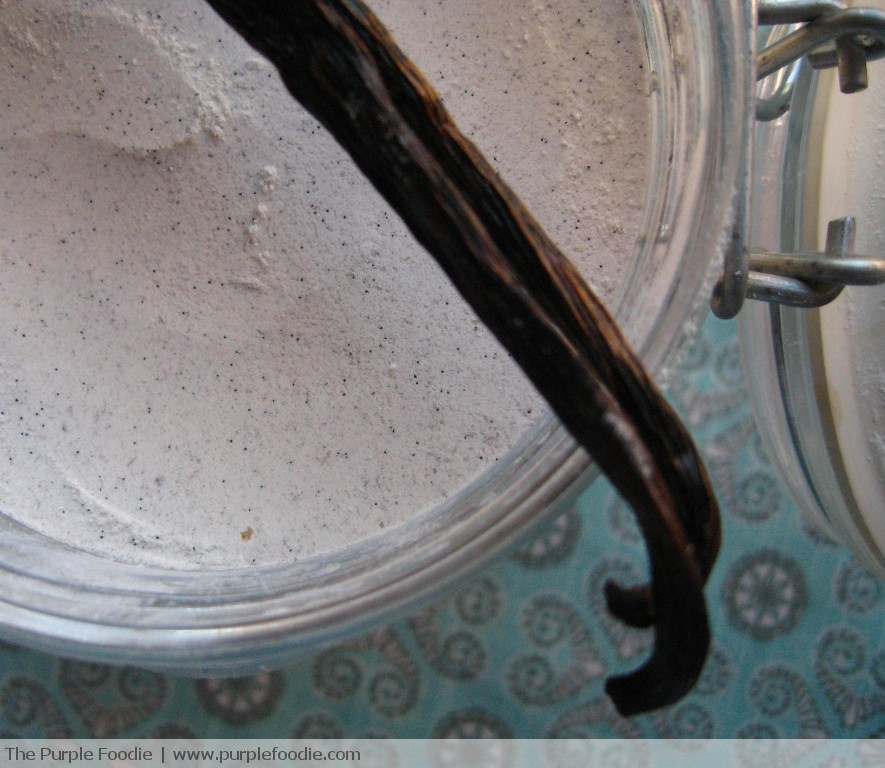 ash coloured vanilla sugar
Vanilla Bean Sugar Recipe
Adapted from: The Naked Chef, Jamie Oliver
I used two types of Indian vanilla beans to make this, 4 of each kind. I read somewhere that mixing different types of beans results in a more flavourful end product. To make this a more economical project, what you could do is make two batches of vanilla sugar – one that can be used for special stuff (or recipes where you need the vanilla to shine through) and is very strong (with 8 vanilla beans!) and another batch for your regular use that's made with just 4 vanilla beans.
Ingredients:
2.2 lb / 1 kg sugar, caster or granulated
8 vanilla beans
Equipment:
Food Processor
Method:
Cut the vanilla bean to make it two to three inches long.
Add all of the beans and a third of the sugar to the food processor and grind to a fine powder.
Sift the mixture and add the coarse bits back to the food processor with another third of the sugar and grind the mixture. Repeat with the last third of the sugar.
If you still have bits and bobs of the vanilla bean left, grind it again.
The first batch of sugar that you ground with the vanilla will be a lot more concentrated (and darker in colour), so whisk together all of the sugar to distribute the vanilla equally.
Transfer to an airtight jar.