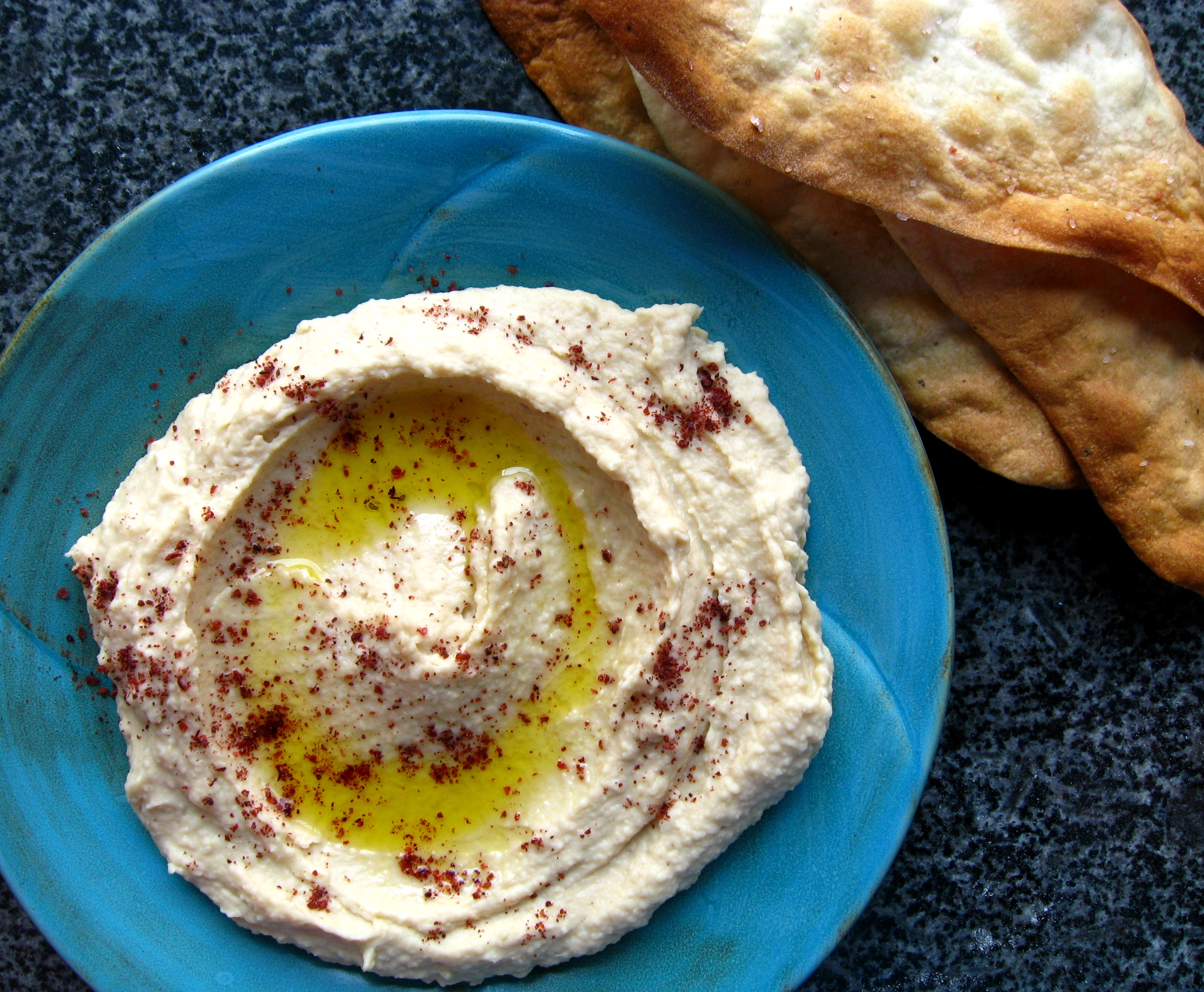 Over the weekend I had this sudden craving for hummus. With a bottle of tahini paste on my kitchen shelf, and a box of beans soaked and reserved for chole masala, I got down to fulfill the sudden craving. I just love times like these when every thing that I need is within arm's reach and/or doesn't keep me waiting endlessly while it soaks, proves, rests, chills, or whatever not.
I pretty much eyeballed the hummus and kept adding flavour and seasoning as I went along. As for the olive oil crackers – I had bookmarked the recipe in the Ottolenghi cookbook when leafing through it, and making them with the hummus felt like the perfect opportunity.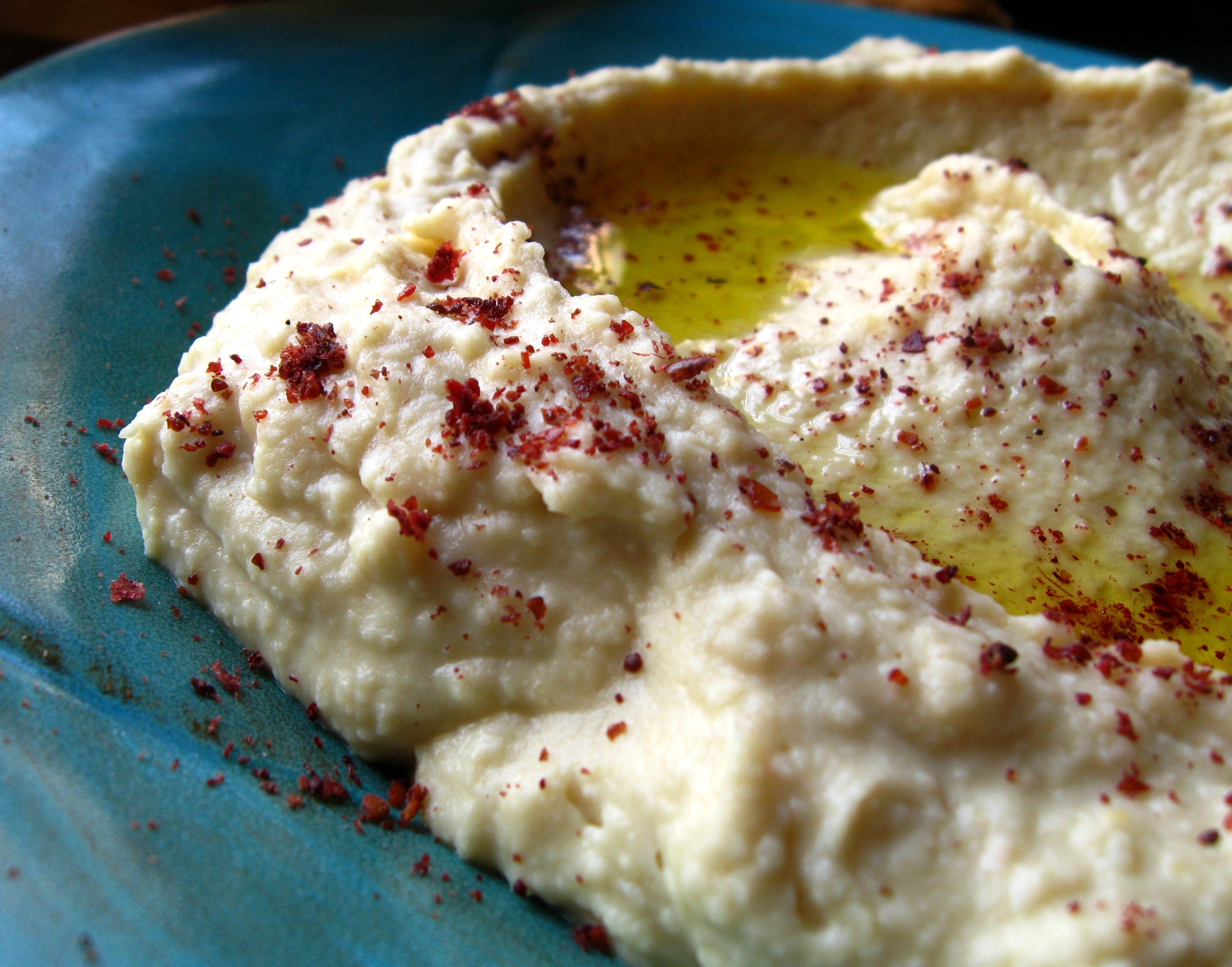 And when I was finally done making the hummus, I couldn't stop dipping my finger into it for "one last lick". I even packed a small box of it in the secret-handbag-compartment-that–the-security-lady-doesn't-check when I went for a movie yesterday! If you heard a girl munching on crackers and filling the movie theatre with the smell of garlic, then I might know her. As for the crackers – they were just brilliant! I never thought that using baking powder instead of yeast would result in such an amazing, light, lavash-like cracker in a lot less time than lavash would! This recipe is a keeper.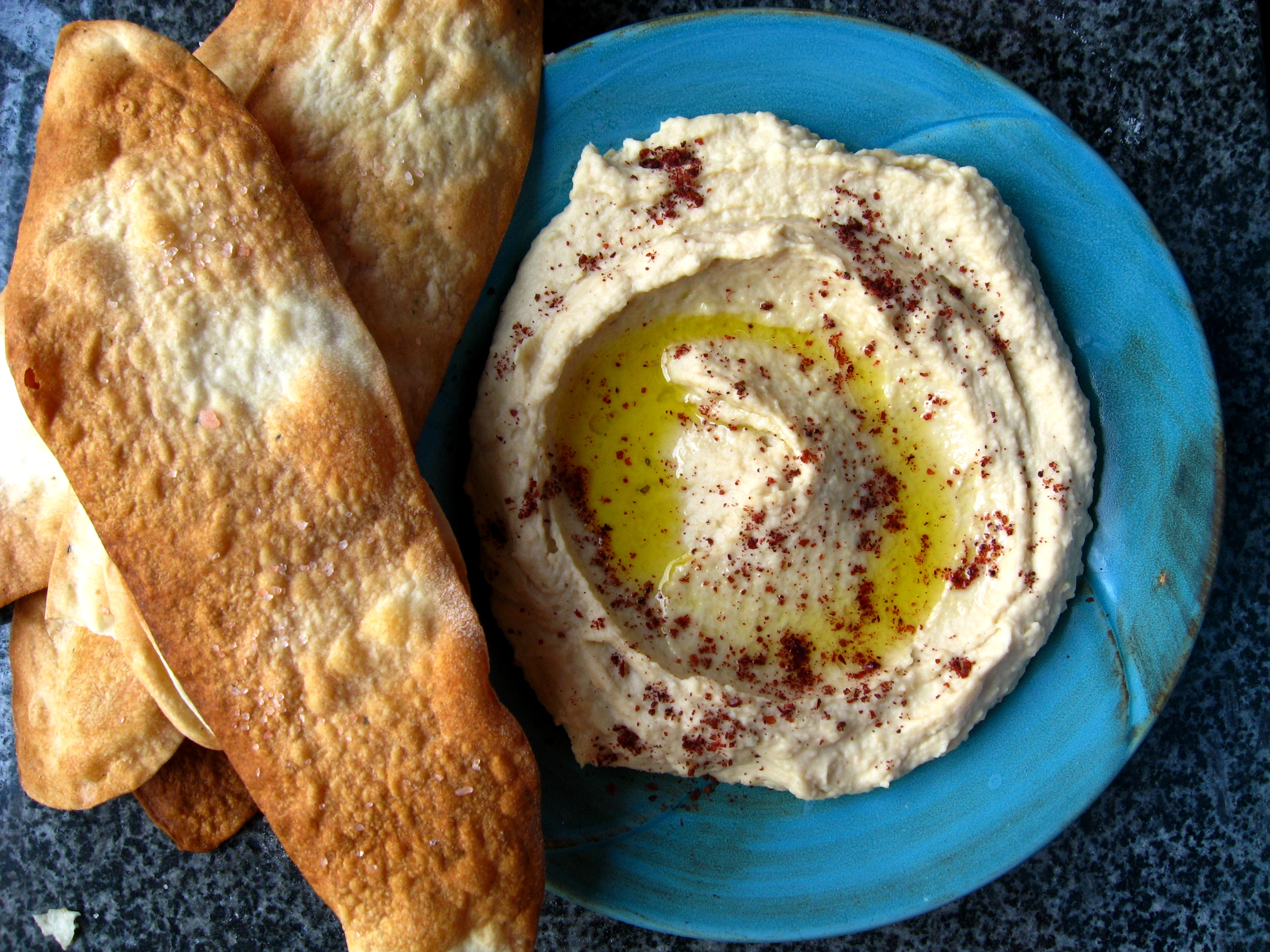 Hummus
250g chickpeas, soaked, boiled and pureed with the water reserved from boiling
½ cup tahini paste
½ cup water
Juice of 1 lemon
6-8 cloves of garlic, minced
Extra virgin olive oil, to serve
Sumac, to serve (optional)
In a large bowl, add the tahini paste, water and lemon juice and mix well until it forms a uniform paste. Add the minced garlic to it and mix it well.

Now add the chickpea paste to the tahini sauce a little at a time, making sure everything gets incorporated evenly.

In a plate, spoon the hummus and create a canal with the back of the spoon to hold the olive oil, as seen in the photograph.

Sprinkle with sumac and serve with crackers.
Olive Oil Crackers
Adapted from: Ottolenghi Cookbook
Yield: 25 crackers
250g all purpose flour
1 tsp baking powder
115 ml water
25 ml olive oil
Freshly ground pepper (I used a mix of black, white and pink!)
Sea salt to taste
Coarse sea salt for garnish (I used pink Himalayan salt)
More olive oil for brushing
Preheat oven to 220C.

In a large bowl, or the bowl of a Kitchen Aid add the flour baking powder, water, olive oil, salt and pepper. Knead the dough for 5-6 minutes until it all comes together.

Make walnut s

ized balls and roll them out as thinly as you can into long, oval shapes.

Place the rolled out crackers on a baking sheet lined with parchment paper, brush with olive oil and sprinkle with pink Himalayan salt (or sumac, poppy seeds, sesame seeds, za'atar, etc).

Bake for 5-6 minutes, or until the crackers are golden brown in colour.

Serve with the hummus!