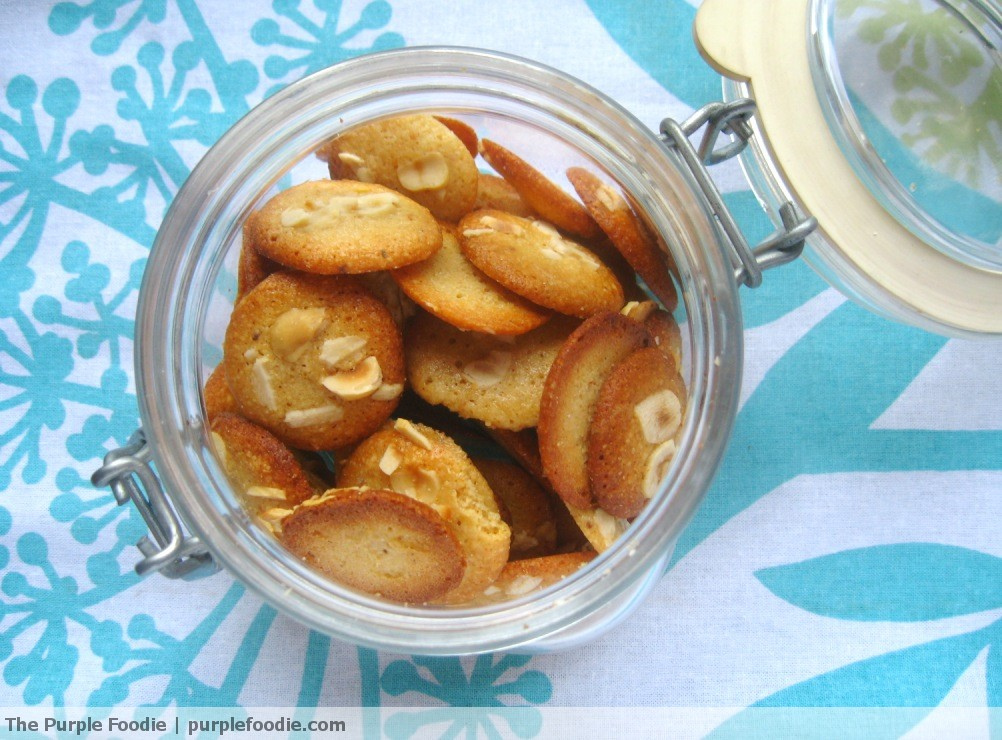 Do you have midnight cookie hankerings?  I'm pretty sure you do. And even when there might be some cookie crumbs in the jar or a pack of cookies in the pantry, all you want is a fresh, warm cookie, right out of the oven.
But isn't it annoying to get ingredients for a cookie ready when you simply want to fast forward to the eating stage? Waiting for the butter to soften is a task in itself, of course, along with the hassle of sifting the flour and baking powder together. Gah! Might as well just go off to bed and dream of cookies instead!
What if I told you I'm sharing with you a three-ingredient recipe that you can whip up in no time? To top that we're even going to make miniature size hazelnut cookies, so they get baked a lot sooner. This recipe, my friends, is going to be the only one you need when you crave for a delicious snack and haven't much time at hand.
I'm addicted to these cookies. Addicted, I tell you. I have made them thrice in two days and I just can't stop eating them. I never considered myself to be a cookie fiend, but a lot has changed since I put this hazelnut cookie in my mouth. That too without feeling an ounce of guilt – these are flourless butterless cookies! In addition to becoming a fan of the flavour, I've a new found respect for egg whites. They make the flourless cookie so crunchy!
I love these flourless cookies plain, I love these flourless cookies sandwiched with a smear of Nutella and best of all, I love these flourless cookies with ice cream. Take a scoop of either chocolate or vanilla ice cream and crush these crunchy bits of hazelnut cookie goodness on top of it. You will be floored.
Not only is this delicious to eat (but then, anything with hazelnuts is!), the smell is phenomenal. There have been times I've just opened the jar of hazelnut cookies to get a whiff of the toasted hazelnuts. The fragrance is nothing short of intoxicating.
Of course, you don't need to wait for a midnight cookie craving to make these.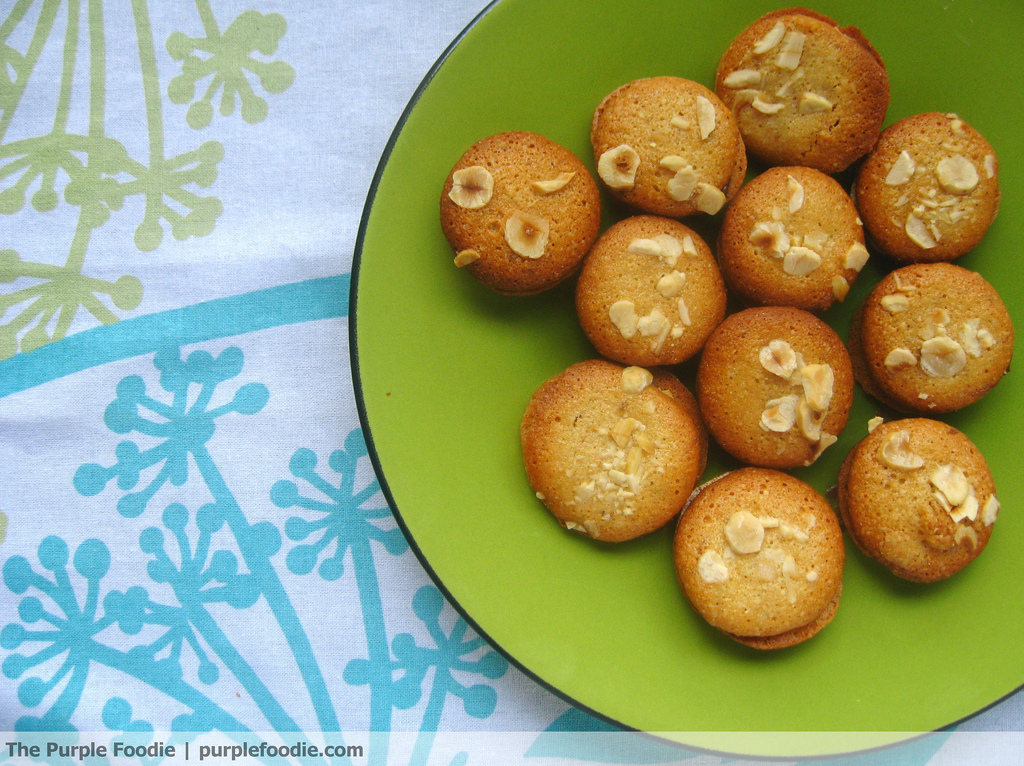 Flourless Butterless Italian Hazelnut Cookies  (aka Brutti ma Buoni)
Adapted from: Eating Well
Yield: 40-45 cookies, 1 inch in diameter
Ingredients:
1 cup hazelnuts, lightly toasted and skinned
½ cup sugar
2 large egg whites
a pinch of salt
½ tsp vanilla extract
Sliced hazelnuts for garnish (optional)
Equipment: Silpat (because you really don't want to line bakig sheets, and then struggle to get this piece of heaven off it. An absolute must!)
Method:
Preheat to 160°C/325°F. Line two baking sheets with Silpat or parchment paper.
Pulse nuts and sugar in a food processor until finely ground. Scrape into a large bowl.
Beat egg whites and salt in another large bowl with an electric mixer on medium-high speed until stiff peaks form.
Using a silicone spatula, fold the egg whites into the nut mixture. Add vanilla and gently but thoroughly mix until combined.
Transfer the mixture to a disposable piping bag and snip off the tip. Pipe the batter on the Silpat, making sure to keep a uniform size under 1 inch in diameter, as well as maintaining a finger's distance between cookies.
Tap the baking sheet a few times on the counter, this will help spread the cookie and give a flat cookie with a good snap.
Sprinkle the cookie batter with the sliced hazelnuts.
Place the baking sheet in the centre of the oven and bake until golden brown, 5-7 minutes. Switch the pans back to front. Keep an eye on it; it goes from golden brown to brown very quickly, given the tiny size.
Let cool on the baking sheets for 5 minutes. Gently transfer the butterless cookies to a wire rack to cool completely.
Store in an airtight container for upto a week. But I bet it won't last that long.