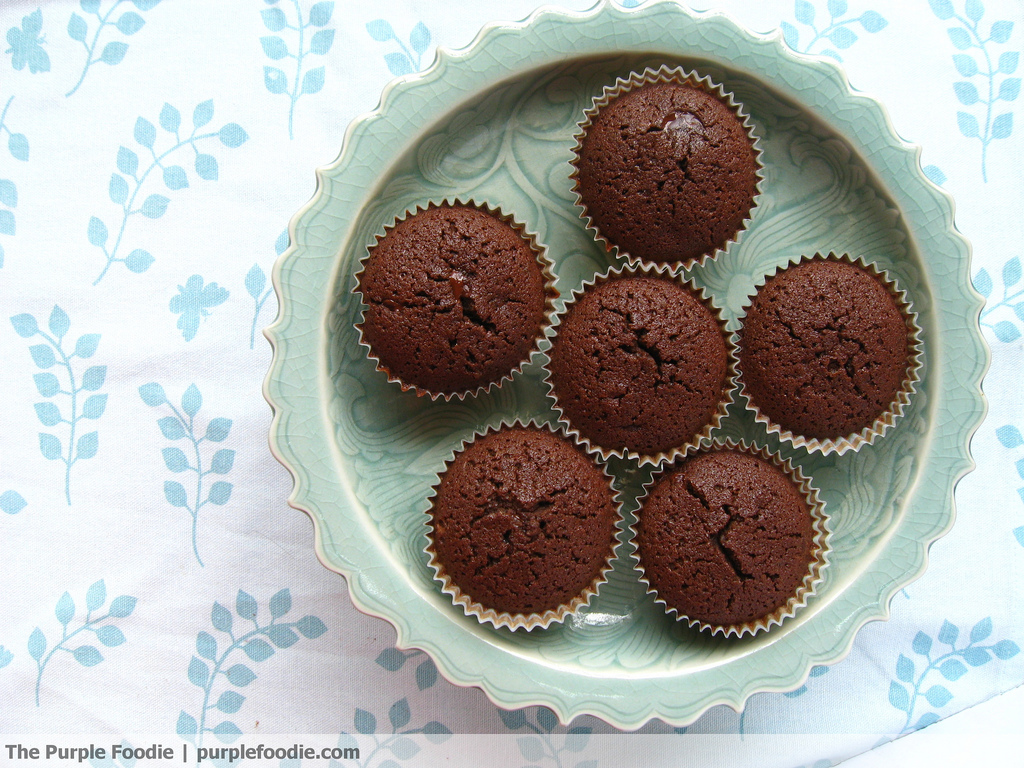 I had a sudden chocolate craving yesterday and that gave me the perfect reason to break into my new bag of dark chocolate. I needed something that was very chocolatey (naturally), that would be put together real fast and that was new to experiment with. Thumbing through my books, a lot of the cakes looked pretty elaborate. The time between picking the recipe and putting a piece of chocolate goodness in my mouth was a lot more than  I could handle.
And then I found the perfect recipe for the day – chocolate chip muffins in the Hummingbird Bakery Cookbook. The photograph of the muffins looked too good to pass up. And since they were muffins, I didn't have to bother with making a ganache for the icing. Plus they looked wonderfully moist for a muffin, and naturally so because the recipe has more butter than muffin recipes usually have. I'm not complaining.
I tossed everything together in a jiffy (that's why the lack of in-process photographs) and in twenty minutes I had warm, super moist muffins, oozing with melted dark chocolate chunks. Bliss.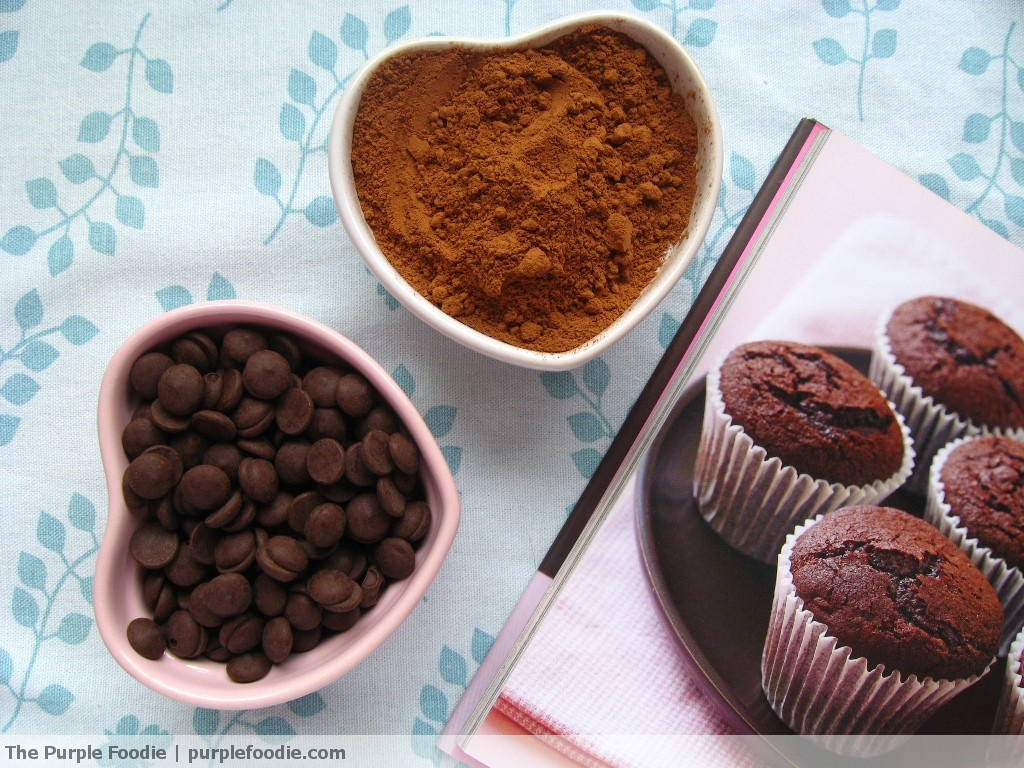 Chocolate Chip Muffin Recipe
Adapted from: The Hummingbird Bakery Cookbook (such a cute book!) (USA | UK | India)
Yield: 12 muffins
Note:
An interesting point worth nothing is that the method is somewhat a cross between a cake and a muffin – it begins with creaming the eggs and sugar together, much like we do in cakes. It even calls for adding the dry and the wet ingredients alternately like a lot of the cake recipes on this blog. As for the muffin angle – it includes stirring in the butter right in the end.
The muffin's pretty dense, so you can safely fill the muffin cups more than 2/3rd full.
Ingredients:
2 eggs
1 cup / 200g sugar
1/4th tsp vanilla extract
1 cup / 120g flour
6 tbsp / 36g cocoa powder
2 tsp baking powder
2/3rd cup / 160ml milk
1 stick + 3 tbsp / 150g butter, melted
4 oz. / 115g dark chocolate, roughly chopped
Equipment:
Muffin tray
Method:
Preheat the oven to 350°F/175°C. In a bowl, sift together the flour, cocoa and baking powder.
Beat the sugar and eggs together until thoroughly mixed and pale in colour, add the vanilla extract.
Add the flour mixture and the milk alternately into the egg mixture, until just incorporated. Start and end with flour.
Stir in the melted butter and fold in the dark chocolate until evenly dispersed.
Spoon the batter into the muffin tray lined with paper liners and bake for about 15-17 minutes, until a skewer comes out clean.
Eat warm!