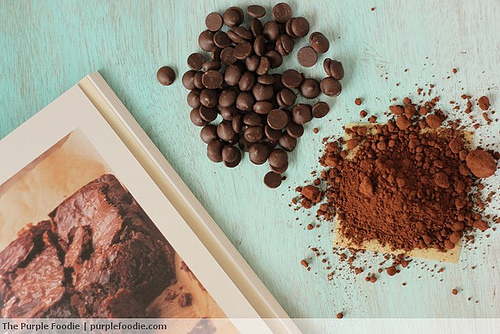 Rich. Chocolate. Brownies.
I bet you're smiling already.
I haven't met a person who didn't get happy at the very thought of brownies. You don't need me to tell you that they're made with dark chocolate, heaps of cocoa, and are supremely addictive. Just the fact that they're brownies gives them a ticket to your bookmark folder.
These brownies are Nigel Slater's rather modestly titled 'My Very Good Chocolate Brownies' from his book the Kitchen Diaries. I've had this book for a while, but didn't bake from it until today. Every time I pulled it out, I'd get distracted by his conversational commentary, and the baking took a backseat. These also popularly known as 24-carat brownies, simply because there are no nuts or flavourings of any kind, just pure muddy brownies.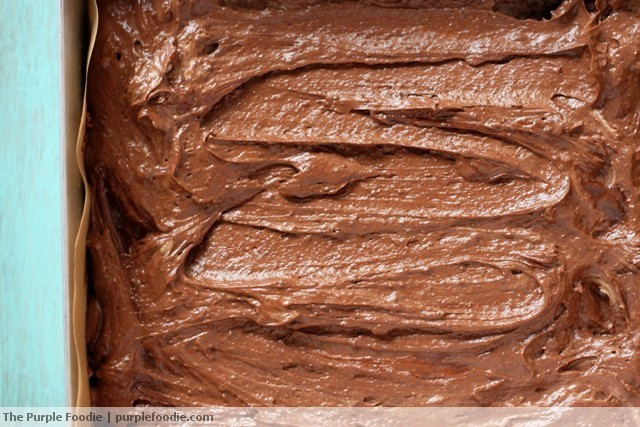 My verdict: I'd expected a shiny crust, but I didn't get that, and they left me greasy-fingered, but not in a bad way. They taste even better after a day. But then, I think that all brownies do. Gooey, with a brittle crust, they are rather dark with all that cocoa powder.
I do love the brownies from Baked, but I think my brownie preference is changing. I can't decide if I like the gooey kind or the cakey kind. Not the kind that's cakey, dry, and rubbery with a million air pockets like the kind you get in most pastry shops in the city, just the kind that is cakey owing to being lighter in texture. Maybe you can help me by pointing me to your favourite brownie recipe?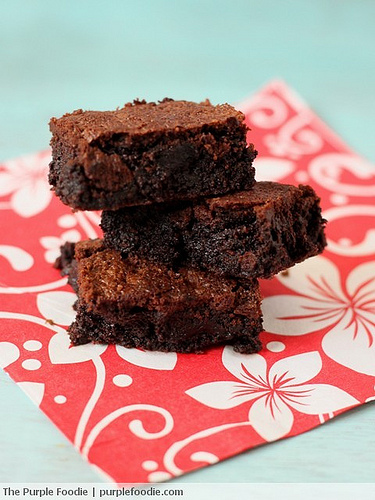 Muddy Chocolate Brownie Recipe
Adapted from: Kitchen Diaries, Nigel Slater (USA | UK | India)
Yield: 16 big pieces.
Ingredients:
200g dark chocolate
60g flour
60g cocoa powder
½ tsp baking powder
250g butter
300g caster sugar
3 eggs + 1 egg yolk
Equipment:
9 inch/23cm square baking tin
Method:
Preheat the oven to 180C/350F. Line the baking tray with parchment.
In a small bowl, melt the chocolate over simmering water. Set aside.
Sift the flour, cocoa powder and baking powder together. Set aside.
In a bowl, mix the butter and sugar together until light and fluffy, then add the eggs.
Stir in the melted chocolate until thoroughly incorporated, and then finally, fold in the flour, making sure that you don't over mix the batter.
Pour it into the pan, and bake for 20-25 minutes. Test with a skewer- it should come out sticky with brownie clumped up in places, and not look like smooth, raw batter. If still underdone, switch off the oven, and pop it back in for another five minutes. Anything more than that will ruin it, because brownies continue to cook in all that trapped heat even after they're pulled out of the oven.
Let it cool for at least an hour to get well defined pieces, or dive in with your spoon if patience isn't one of your strongest points.