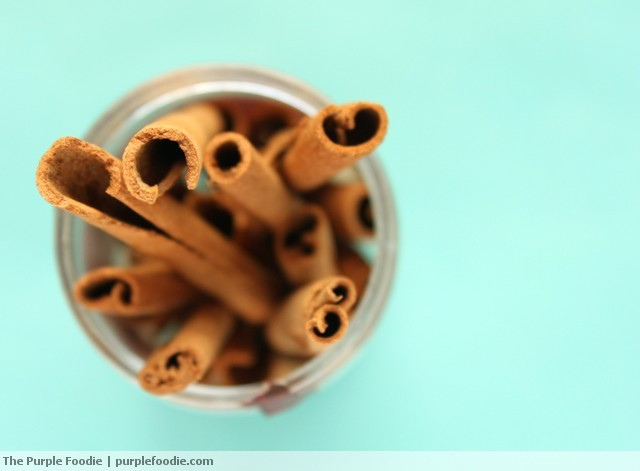 When the Pioneer Woman says it's the best coffee cake ever, you've got to listen. Having bookmarked this recipe ever since she wrote about this super delicious coffee cake, I finally set out to make it today. With lots of butter, sugar, pecans and cinnamon, what's not to like? (For that matter, anything with cinnamon makes me go weak in the knees.)
I have never made a cake with this technique of folding in egg whites right at the end, so I was very, very curious about how the texture might turn out to be. I'm so pleased to learn that this resulted in a cake that has the softest crumb I've eaten in a long time (well, clearly). Biting into the cake, is like having soft, pillowy goodness in your mouth that has the added bonus of having a hint of vanilla in the cake and a heady fragrance of Sri Lankan cinnamon in the crumb topping. And then there is the slightly chewy, almost crispy, buttery brown sugar pecan topping that not only makes for a wonderful topping, but blobs of it sink into the cake that makes the sugary goo so desirable (that's the part I look for, hoping I can sneak the slice with the maximum goo without anyone noticing.)  It is so buttery, you're going to have nightmares about your doctor when you make them. But you know, it's good for you.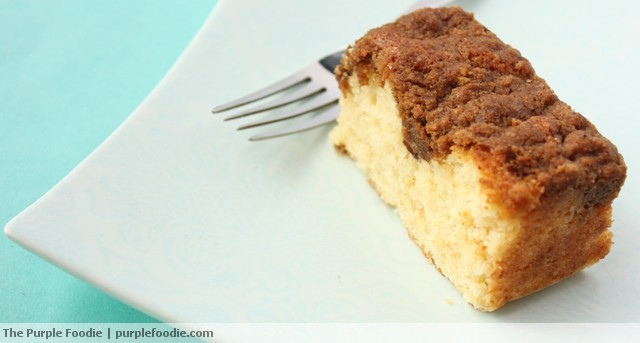 Will the original recipe makes A LOT of cake; I halved the recipe to fit into a 7 inch square pan. Of course, if you don't have the pecans you could substitute walnuts or leave them out entirely. I can imagine this cake being so delicious with vanilla icecream, for those who like ice cream. However, I'd much rather have them with caramelised apples. You should make this cake. You really should.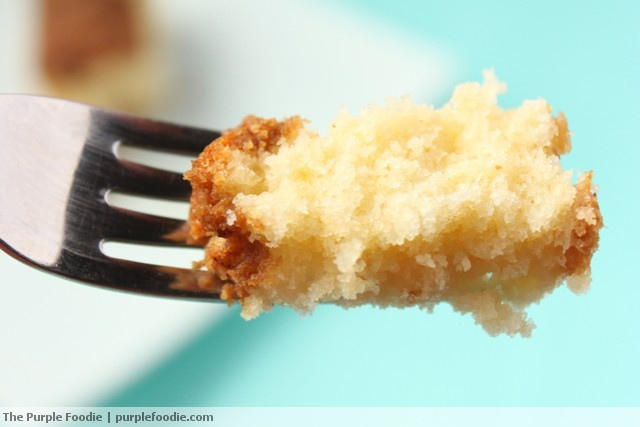 Buttery Cinnamon Cake Recipe
Adapted from: The Pioneer Woman (her cookbook)
Yield: One 7 inch square cake. Serves 8.
Note: I have halved the recipe and put down metric measures because cup measures get a little weird (1/2 of 3/4th cup?). If you'd like to see the cup measure for the full recipe, you should check out the link above.
Ingredients
FOR THE CAKE:
60g egg whites
85g butter, Softened
180g sugar
1 tsp vanilla
180g  flour, Sifted
2 tsp baking powder
150ml whole milk
FOR THE TOPPING:
85g butter, Softened
60g flour
100g brown sugar
1 tbsp Cinnamon
100g Pecans, Chopped
Equipment: 7 inch square pan
Method
Preheat oven to 350F/175C. Sift together flour, baking powder, and salt. Beat egg whites and set aside.
Cream butter and sugar until light and fluffy. Add flour mixture and milk alternately until combined, starting and ending with flour. Don't overbeat.
Fold in the beaten egg whites with a rubber spatula.
Spread in a 7 inch square pan with high sides lined with parchment paper.
In a separate bowl, combine topping ingredients with a pastry cutter until crumbly. Sprinkle all over the top.
Bake for 30-40 minutes, or until no longer jiggly, and a skewer comes out clean.
Eat!