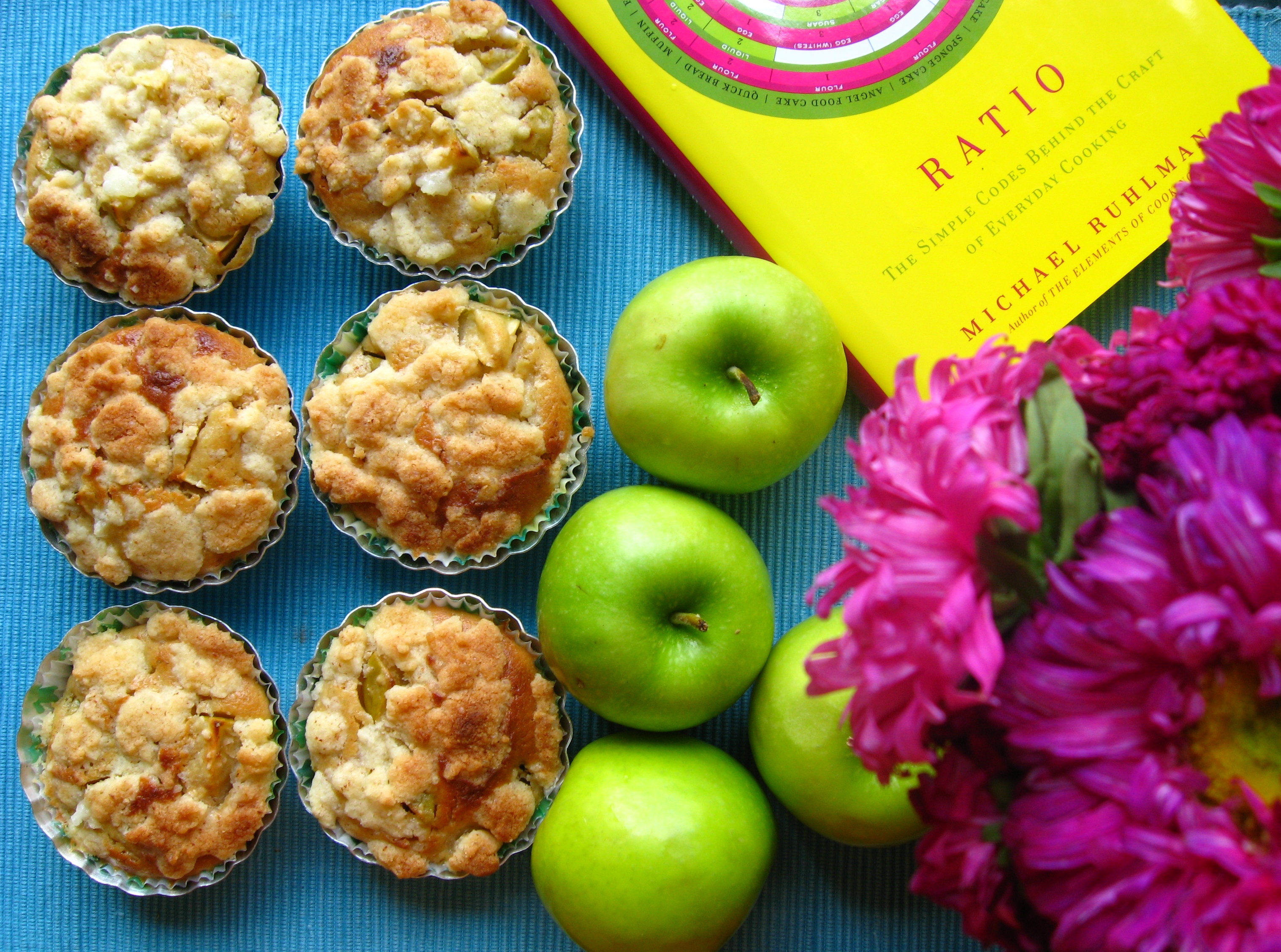 Last night I was craving some apple cinnamon muffins. The kind I had almost a year ago at a quaint little café in New York. It was loaded with Granny Smith apples and a whole lot of cinnamon. The gigantic muffin made for a perfect breakfast with a cup of hot chocolate. Going to bed with such sweet thoughts in my head, there was no way I'd be doing anything besides baking these when I woke up this morning.
The genius of muffins is that they can be thrown together in about 5 minutes, without  the need of your hand or stand mixer. It's especially perfect for those that are intimidated by the idea of baking or for those lazy mornings when you'd rather be curled up in bed with a cup of coffee.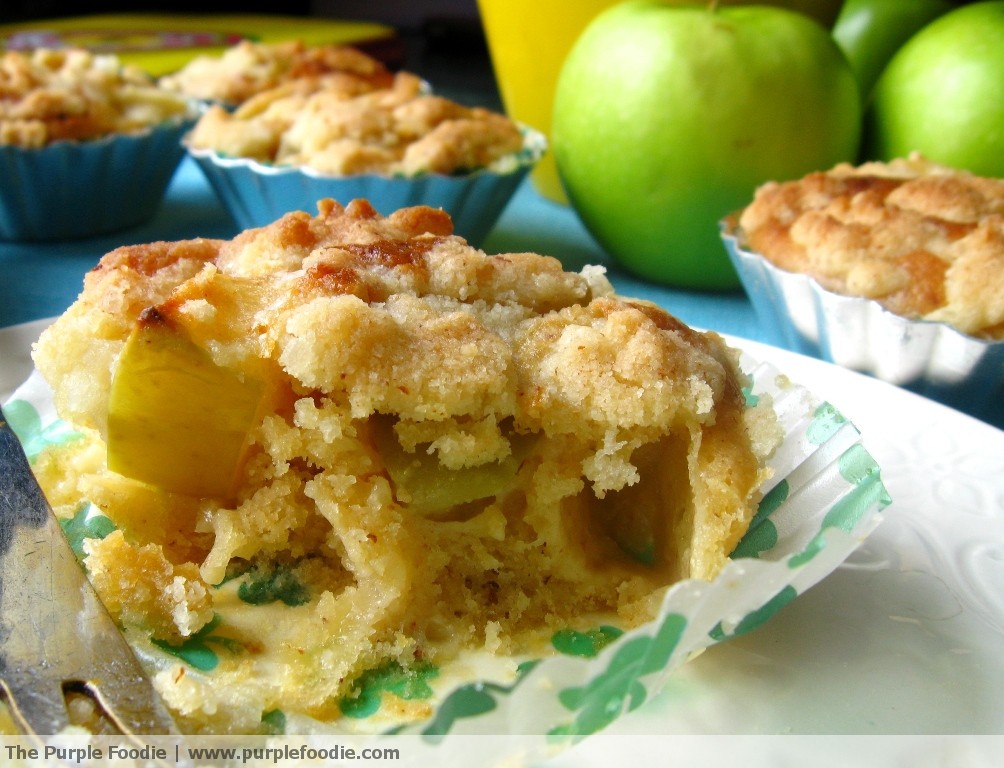 For the recipe, I looked up Ratio (this is one book I wish I used more of!) and adapted the muffin recipe to include apple and cinnamon. I cut up the apples into chunks, leaving the skin on, just like the ones at the café. I also tossed the apples in some freshly ground cinnamon (nothing better than a Microplane to help you through this task – I sliced a layer of my skin as well, but that's another story.)
And you know what the best part of the muffin is? The streusel topping. The crunchy, buttery topping amplifies the taste of the muffin and after eating this, I don't think muffins should ever be made without the streusel topping. In fact, I'm going to increase the quantity of it the next time I make muffins.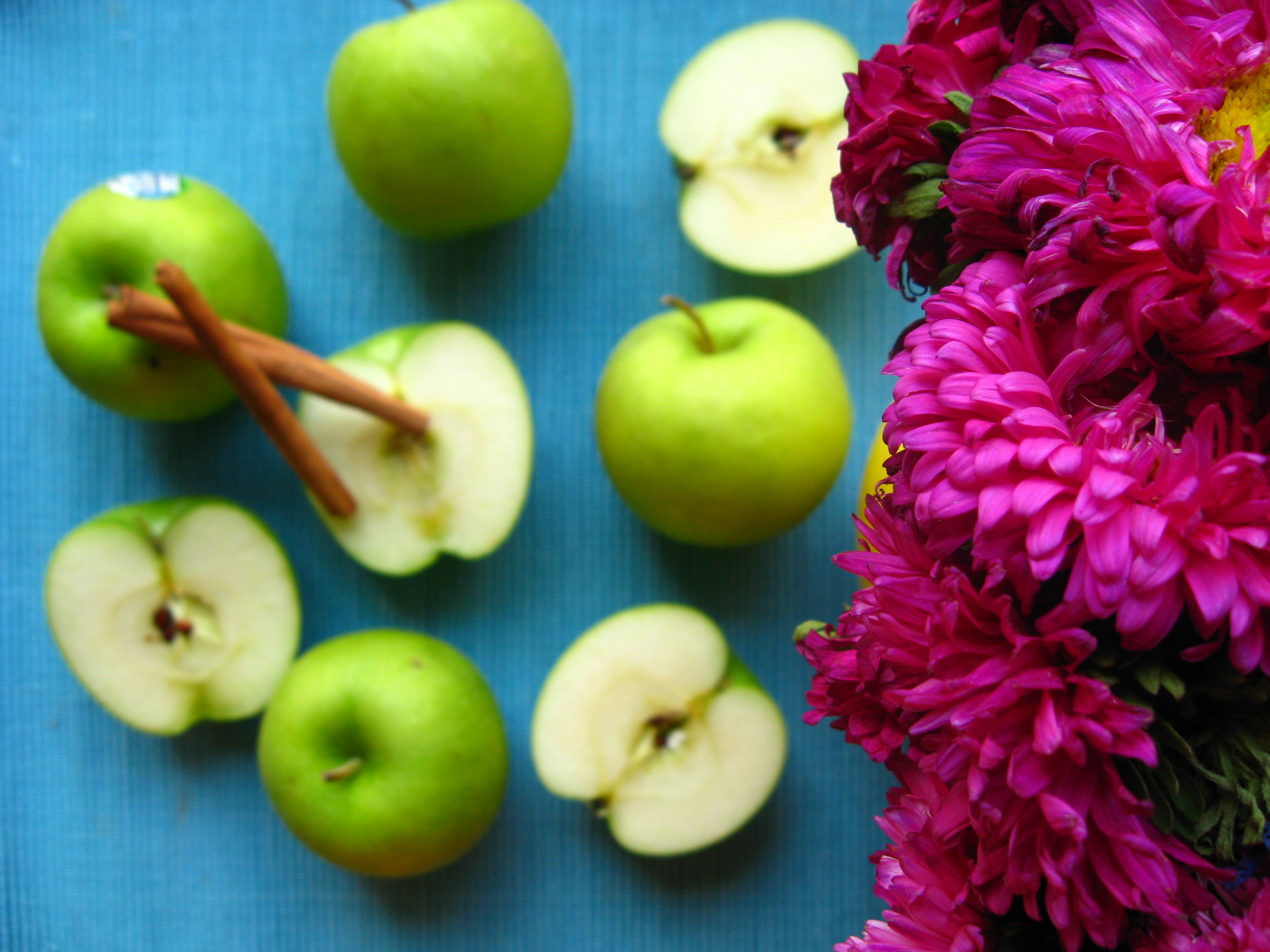 Apple Cinnamon Streusel Muffins
Adapted from: Ratio, Michael Ruhlman
Yield: 12 muffins
For the streusel topping:
4 oz / 112g butter, softened
4 oz / 112g flour
2 oz / 55g caster sugar
2 oz / 55g soft brown sugar
For the muffins:
8 oz / 225g  flour
4 oz / 112g brown sugar
2 tsp baking powder
8 oz / 225g  milk
2 eggs
4oz / 112g butter
½ tsp vanilla extract
3 Granny Smith apple, cored and chopped into cubes
1 ½ tsp cinnamon, divided – 1 tsp for the batter and ½ to toss the apples with.
Preheat oven to 350F/175C.

For the streusel topping

: In a food processor or by hand, mix together the ingredients for the streusel topping until it is evenly combined. Let it rest in the fridge while you prep the muffin batter.

In a medium sized bowl, mix together the dry ingredients: flour, brown sugar, baking powder and cinnamon.

In a large bowl, mix together the wet ingredients thoroughly: milk, eggs, butter and vanilla extract.

Add the dry ingredients into the wet ingredients and fold it in, until just incorporated.

Fold in the apples(tossed with ½ tsp cinnamon).

Spoon the batter into lined muffin tins.

Top it with the crumble mixture.

Bake for about 25-30 minutes, or until a skewer inserted in the centre comes out clean.