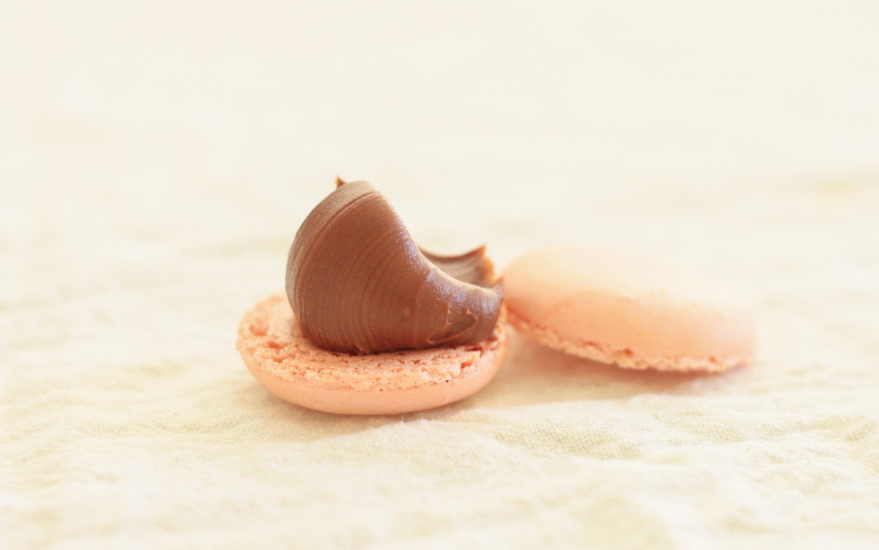 I met my culinary hero. Live, in the flesh. I took a photo with him and he signed my book!
I do look up to loads of chefs, and even stalk some of them (which may or may not have to do with their good looks), but when it comes to Pierre Hermé, it's undying reverence. And when I learned that he was going to be at Salon du Chocolat in Paris last November, I had to buy a ticket for the day he was demonstrating a recipe.
I sat through a few demonstrations before his, so by the time he was up, I had perched myself in the perfect spot. Just as he was about to come on, I kept turning to Arjun and telling him in a staccato-toned voice, "Oh my gosh, I'm going to be seeing Pierre Hermé. L-I-V-E. Pierre. Hermé!"
With his demonstration, everything was a class apart. No frantic scribbling of recipes – printed copies were handed out. And when it was time for tasting, perfectly plated baba au rhums were distributed to the entire audience, not itsy-bisy pieces of a big baba au rhum. Shortly after, everyone rushed to line up to get their books signed. Most were getting his new book, Ispahan, signed, but I'd lugged my copy of Macarons along for him to sign.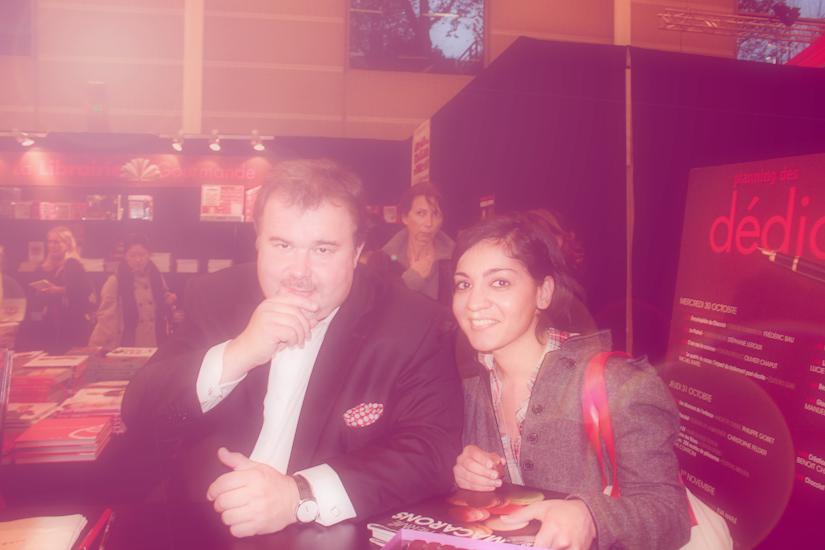 While I haven't made his baba au rhum today, I'm sharing another iconic Pierre Hermé creation – the macaron.  [read more…]
{ 1 comment }