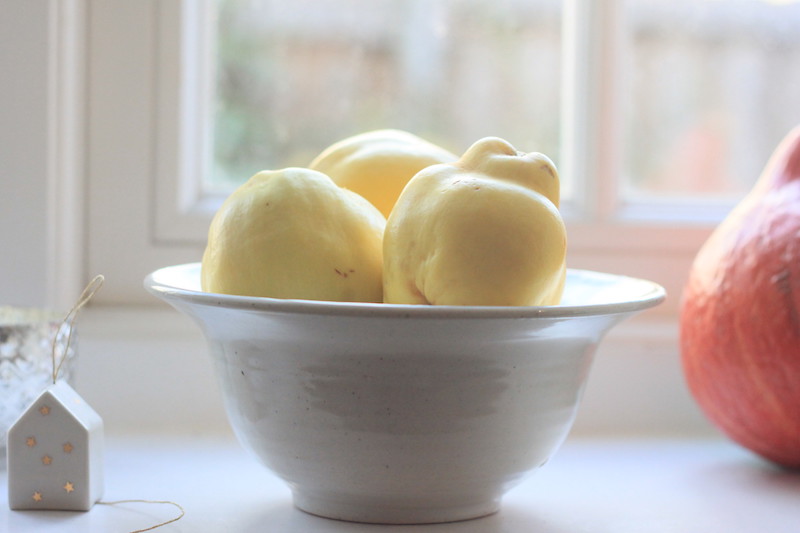 I'm back in London after 6 long weeks away in India teaching baking and pâtisserie. A big thank you from the bottom of my heart to all those who came. THANK YOU!
Being back in London also means that's I'm back in my favourite season with quinces, potimarrons and chestnuts around. I can't wait to see girolles and chanterelles at the market. I'm seeking pleasure in cooking in my own kitchen, using my cast iron pots and sharpening my knives on the whetstone. My plants too have been rearranged for the cold months ahead, with the jasmine withering away and the last rose in bloom.
I've baked so much lately, I feel the itch to cook. Every other night I'll make a dinner that's slightly more involved. Two nights ago i made a salmon with beurre blanc, seared gem lettuce and mango, caper and onion salsa. Last night I cooked a rack of lamb and we ate it with brown butter, maple and rosemary roasted potimarron. (catch these little updates on Instagram stories – basically a place where I don't have to worry about composing a pretty shot).
So, fall. Continue Reading