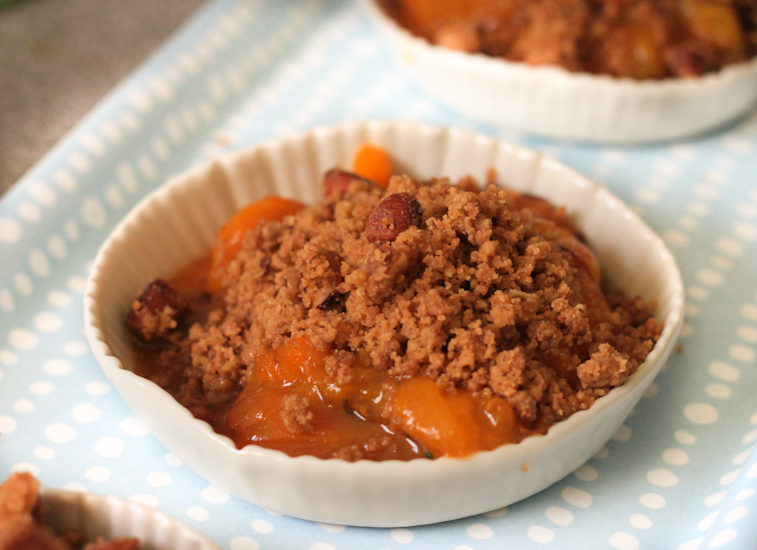 I have found my dessert fix for the summer – an apricot and rosemary crumble that is dolloped with heaping spoonfuls of maple cream.
I first made it a last week when we had friends over for dinner. Ever since, I've made it twice more, and am on my way to make it again right after I publish this post.
I don't care much for snacking on raw apricots, but with a little butter, sugar and heat the apricots are transformed. And ever since I learned what an outstanding combination apricot and rosemary make last summer at Cordon Bleu, I'm a convert. I've roasted them and I've pan fried them, and I think I prefer the pan frying method because it gives me more control. First, heat up a cast iron pan until blistering hot, add a knob of butter, followed by rosemary and a sprinkling of light brown sugar. Then, place the apricot halves, searing their flesh. Finally, turn down the heat and let it cook slowly for 12-15 minutes, flipping it over halfway.
{ 3 comments }