I am excited to share the menu for Atelier 15's first pop-up this weekend at Story Coffee in London!
We will be at Story for an all-day service from 9 AM to 4:30 PM on 12th and 13th September 2015. You can walk-in whenever you wish – no reservations needed.
Here is a peek at the menu. There might be minor changes based on what available at the market and what lands on our doorstep that day.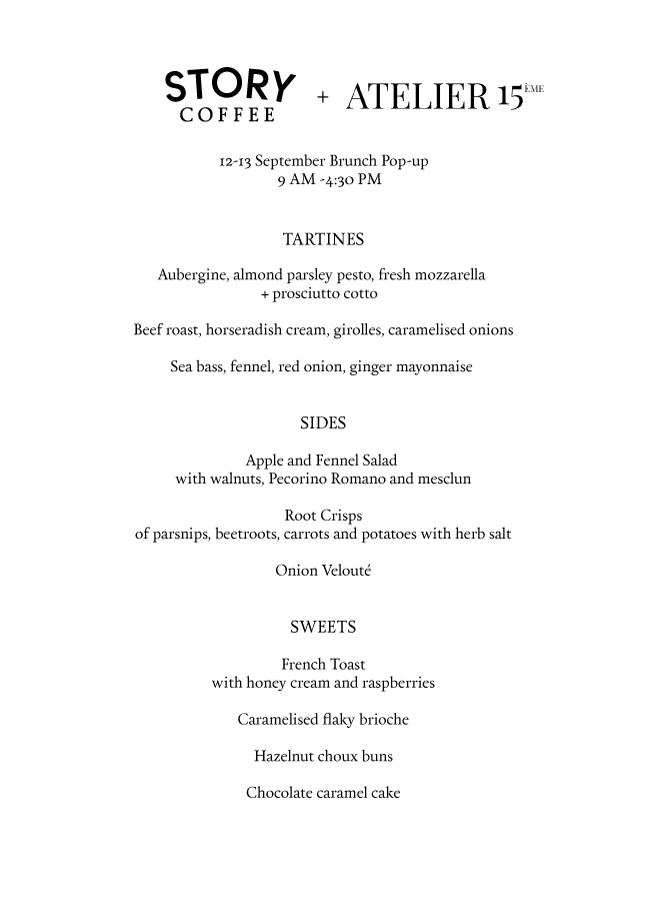 Story Coffee + Atelier 15 Pop Up
115 St. John's Hill
London SW11 1 SZ
Nearest train station: Clapham Junction
Here is a peek at the beautiful coffee shop!  Continue Reading