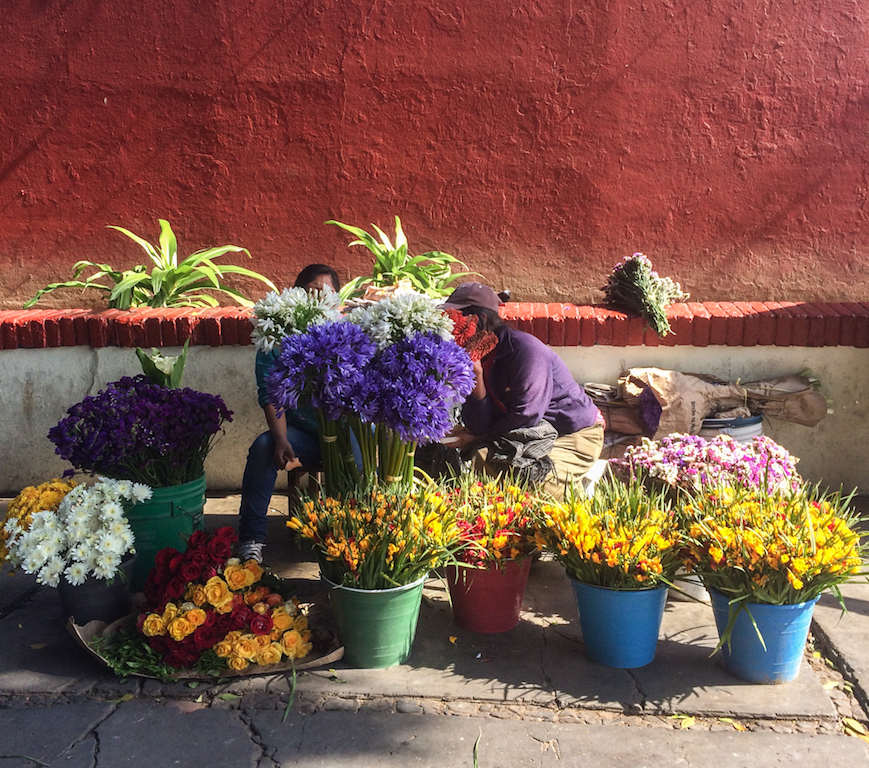 We made it a part of our routine to go to a market every day that we were in Oaxaca, Mexico. We mostly walked everywhere, peeped into courtyards selling handicrafts, and in the evenings we sat in the city square by the church with tamarind and strawberry paletas. The riot of colourful houses and rugs, the smell of tortillas toasting on terracotta comales, the abundant cacti, agave and jacarandas left us utterly charmed.
Of the three markets we went to, we like the one that a local recommended to us by telling us to simply follow the "big tree" up the street. We did just that and ended up at a simple, everyday market that wasn't packed with tourists and boasted of the "best" tamales in Oaxaca City made by a lady who sits with a big pot of steaming tamales – we ate two tamales and a quesadilla with cheese, courgette flower and epazote, happily washed down with massive glasses of fruit juice. Best breakfast ever.
These are the markets we visited in Oaxaca, Mexico:
Mercado 20 de Noviembre, Oaxaca, Mexico
This is a very busy market. Filled with a mishmash of stalls – juices, eateries, Mexican chocolate and a million type of moles. At the back of the market something really interesting is going on. You have vegetable stalls and meat stalls – you buy whatever you like from them, then go to the barbecoa stand to have it barbecued for you on the spot. Delicious stuff, but I only wish all the shopkeepers here didn't overwhelm with solicitation. At the SE corner of the market on the outside is a really lovely chili shop where we stocked up on a bunch of dried chilies to bring back home.
Mercado de Benito Juarez, Oaxaca, Mexico
This one sits next door to Mercado 20 de Noviembre. It's a market that's sells fresh produce, leather and meat (heads up, the carcasses hang in plain sight, so maybe not for you if you're used to seeing them in packed in plastic film and foam boxes). Here's where we sampled the popular local drink Tejate.
"Follow the tree" market, Oaxaca, Mexico
I couldn't find the name of the market written anywhere at the market and it's not a place you will find on Google maps. You walk up Prolongación de Porfirio Díaz to #708G, where you can't miss the aroma of freshly pressed tortillas. Walk into the bay right across from the tortilla shop and enter the market! All these photos are taken here.