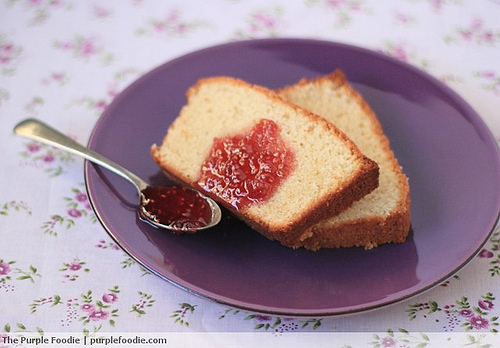 Everyone has a go-to pound cake recipe, right? Heck, I have two pound cake recipes around here already. So why would anyone possibly want to use this recipe? Well, no reason really except for the fact that these loaves baking in your oven will make the house smell spectacular. And in this case, it's the two plump vanilla beans that create the magic (something that copious amounts of lemongrass and orange essential oils in diffusers couldn't.)
This cake from Dorie Greenspan's book caught my eye because I was looking for a recipe in which my precious Tahitian Vanilla can be enjoyed in all its splendour. More so because, unlike recipes that call for vanilla extract, or at the most half a vanilla pod, this one called for four times that. It wasn't hard to make up my mind.
I love a good pound cake just like anyone else, and when it is made with a technique that deviates from the norm, I feel an obsessive need to try out the new recipe. The new method in question involves the eggs and sugar being mixed together, followed by cream, and the butter stirred in only at the end, after the flour. It promised a soft, tight crumb, and it delivered.  However, I'm still hoping to get my hands on a recipe that will have the crust bake till it's thicker and golden to provide that distinct bite that stands up against the soft crumb.
Since this recipe makes two loaves, I made one plain loaf and the other speckled with dark chocolate chips. Like all pound cakes, this one tastes better after a day; so once it's cooled, wrap it up in cling film. Of course, I couldn't wait a day so I cut up slices when warm and ate it with a little raspberry jam.
PS: For those of you mailing in for Christmas cake – here's a recipe from my favourite food guy Nigel Slater whom I know I can blindly trust. I don't think I'm up for making a Christmas cake given the astonishing amount of alcohol involved. Sorry!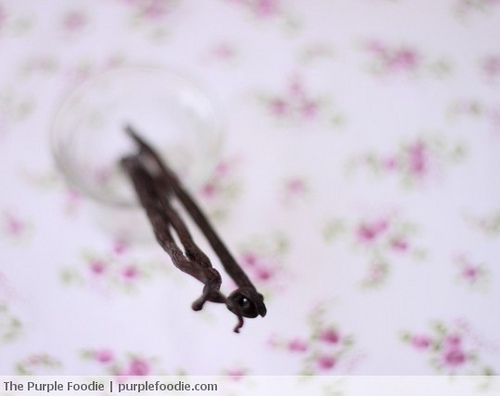 Tahitian Vanilla Cake Recipe
Adapted from: Baking From My Home To Yours, Dorie Greenspan (USA | UK | India)
Yield: 2 loaves
Ingredients:
2 2/3rd cup/ 300g flour
2 ½ tsp baking powder
2 cups / 400g sugar
2 tbsp / 25g vanilla sugar
2 plump vanilla pods, split lengthwise with the seeds scraped out. You can use the remains for making vanilla sugar/extract.
6 eggs
2/3rd cup / 160ml heavy cream (I use Amul)
200g butter, melted
Equipment:
2 loaf pans
Method:
Preheat the oven to 350F/175C. Butter and flour two loaf pans.
Sift the flour and baking powder together.
Rub the sugar, vanilla sugar and vanilla pod innards together until it's nice and frangrant.
Add the eggs to the bowl of sugar and mix until they're thoroughly incorporated.
Whisk in the cream.
Now, switch to a rubber spatula and fold in the flour mixture into the bowl, until it's evenly incorporated.
Finally, fold in the melted butter and pour the batter into the baking pans.
Bake for 55-60 minutes, or until a skewer inserted into the centre of the cake comes out clean.
The cake will brown faster, especially when using dark pans, so make sure to cover the top with a foil tent.
Remove from the oven and let it sit in the pan for 5 minutes before transferring to a cooling rack.
Slice up and serve!