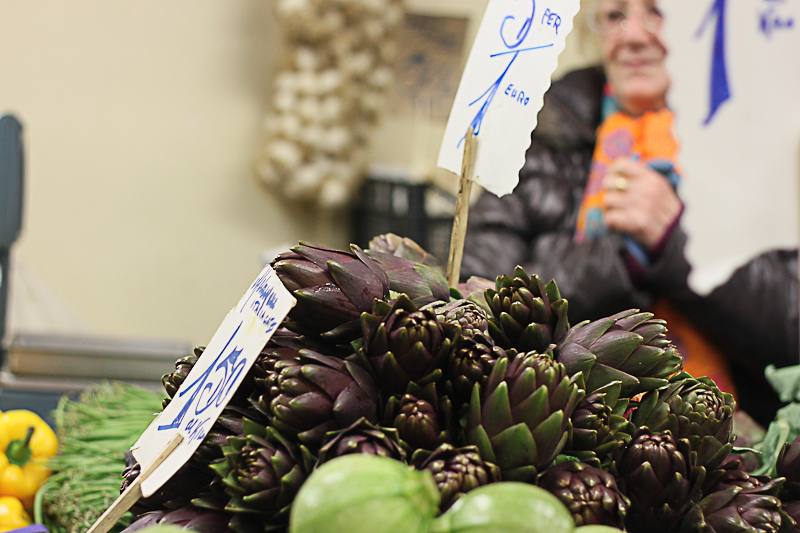 View the slideshow <By now you've probably figured that whenever I travel, I make sure to hit the local food market. I like to reach there relatively early to watch the vendors set up and the pickiest locals reach in time to buy the freshest produce. It's fun to walk around, soak in the atmosphere and click away. And, it was no different at the San Lorenzo Mercato Centrale in Florence.
The San Lorenzo market is the place you want to go to when you want to have a look at the lush produce available in Florence. We bought ingredients from here and went back to our apartment and cooked up a meal. It's especially great to get your hands on superlative Tuscan cheese and extra virgin olive oils. It is open everyday from 7AM-2PM, except on Sundays and holidays. And when you are tired from all the walking around, take a seat at one of the little eateries inside the market that Florence is famous for. Or, right outside is the famed Trattoria Mario, a place I can vouch for as well.
Whatever you do, you must try the tripe sandwich (trippa at da Nerbone inside the market). Even if you don't like it, it will make for a story worth telling.