What to do and where to eat in Strasbourg – A city guide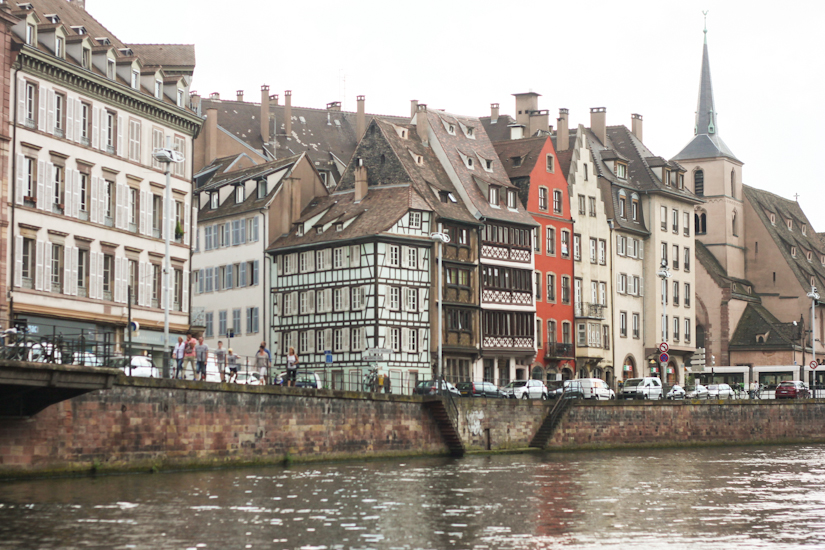 If you're thinking of a trip to France, and have already visited Paris, go to Strasbourg.
Arjun & I just returned from a little summer holiday in Strasbourg. Like every destination we've picked before, this trip was planned for the sole purpose of eating, exploring markets, then eating an ice cream until we reached the next patisserie. And just when we began to feel like we're eating way too much, we walked up 332 stairs of the cathedral for a panoramic view of the city of Strasbourg and beyond. It was quite amazing.
Strasbourg is the capital city of Alsace, the smallest region of France, which shares borders with Germany and Switzerland to the east. You can especially notice the German food influence in the meat consumption (think of myriad sausages) and hearty portions (nobody's complaining), not to mention staples such as, kugelhopf, pretzels and beer.
We stayed in a little commune of Alsace, right outside of Strasbourg, called Schiltigheim. We were very lucky to have native friends who took us out to dinner at a local restaurant, which turned out to be the highlight of our trip.
EAT IN STRASBOURG
Aux Quatre Vents 15 Rue de la Mairie, 67300 Schiltigheim, France Phone: +33 3 88 33 16 00
This was the venue for our first meal and for our last meal. Twice, in a three day trip. As adventurous as we are with our eating, we were worried nothing might live up to this experience, and we had to leave Alsace with memories of Aux Quatre Vents. Everything we ate here was perfect. From the foie gras with fig bread and to the girolles (mushrooms) and escargot (snails). But the dish that's etched in my memory is the Cerises Poêlée (pan fried cherries) that I can't wait to replicate at home.  Caramelised cherries with a bit of strawberry jam, this was summer's best in my plate. It was served with a scoop of vanilla ice cream and whipped cream. The restaurant is located in the commune of Schiltigheim, and if you didn't know of it, you'd walk right past it. When you go in, you'll feel like you're let in on a local secret. It's a family run restaurant  with the mom cooking in the kitchen and the daughter and grandma (perhaps) serving the restaurant. Also, I learned here, that in Alsace the word "salade" is used as a euphemism only to make you feel better about eating large portion sizes. For even though we ordered a foie gras "salade", there was no room for a main course. That's also because they'll bring along 3-4 creamy, vegetable based side dishes to the table for everyone to share in addition to what you've ordered. And when the mum in the kitchen makes too much of something, that finds its way to the table as well – complimentary. Aux Quatre Vents is cosy, kitsch and above all a place for exemplary, affordable food.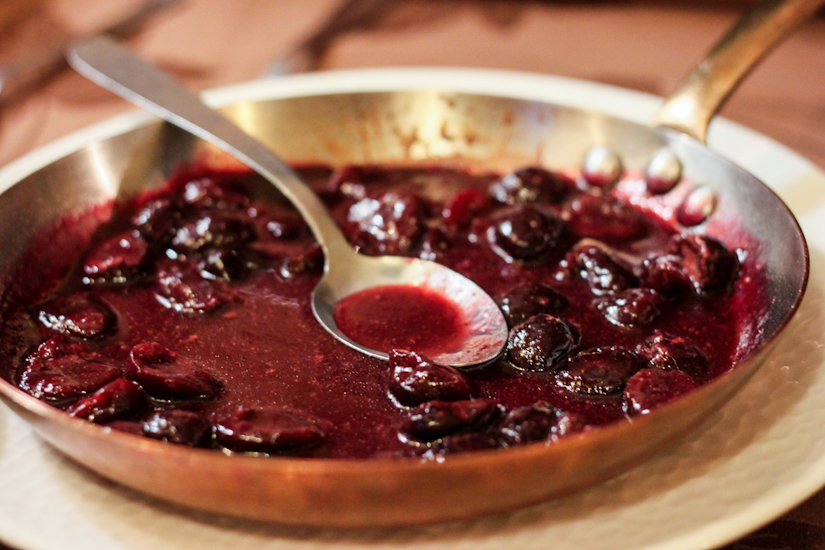 [read more…]
{ 7 comments }