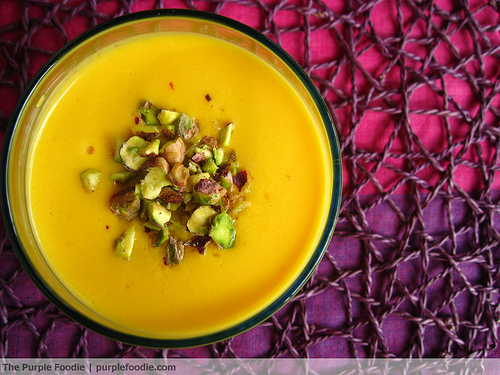 After learning what a riotous combination fruits and yoghurt make together, I've been in love with all things fruit + yoghurt (cherry frozen yoghurt coming up!) With Alphonso mangoes aplenty, I've been making a lot of mango lassi through the summer and can't seem to get enough of it.
If you can get your hands on Alphonso mangoes, you really should. Rich, pulpy and smooth as butter these mangoes are bursting with flavour. Blend it with a little sugar and yoghurt and you've made yourself the perfect summer drink!
Grandma says the ginger added to the lassi aids digest the mango, but I love the spicy dimension it adds to the sweet mango lassi.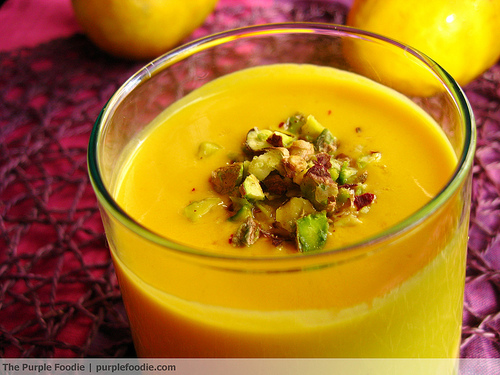 Mango Lassi Recipe
Serves 2-3
Ingredients:
1 large (300g) Alphonso mango, cut into small pieces
450g / 1lb. plain yoghurt
3-4 tbsp sugar (depending on how sweet your mango)
1 tsp ground ginger
½ cup milk
Garnish:
2 tbsp chopped pistachios
Equipment: Food processor or immersion blender
Method:
Put all the ingredients except the milk in food processor and blend together.
Add the milk, a little by little until you reach a consistency you like. Throw in some ice cubes.
Drink up!