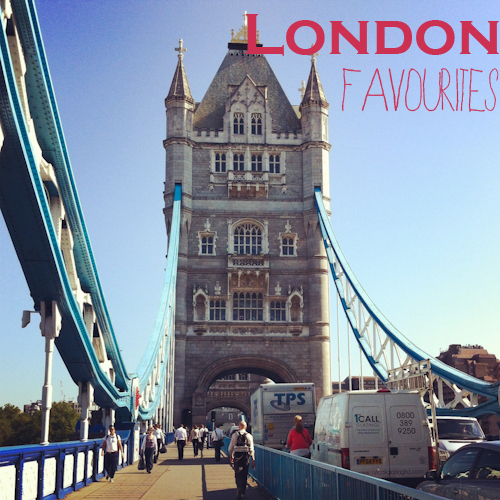 I was in London over the summer to study at Le Cordon Bleu, and during my time there I explored quite a bit of the city. I've put together all my favourite spots and things to do while in London. I've been to London a few times before, but this trip made me love the city more than ever before. I think it was because of the mishmash of varied experiences: the bustling food scene, studying at culinary school, taking road trips with friend, Olympic madness, interning at some of the best places and having a great time with my family.
Eat
Eagle
159 Farringdon Road
London's first gastropub; here you order at the bar and the food makes its way to you. The place is known for its massive steak sandwich. Their chops on a bed of lentils were pretty darn amazing, too. They even have a cookbook.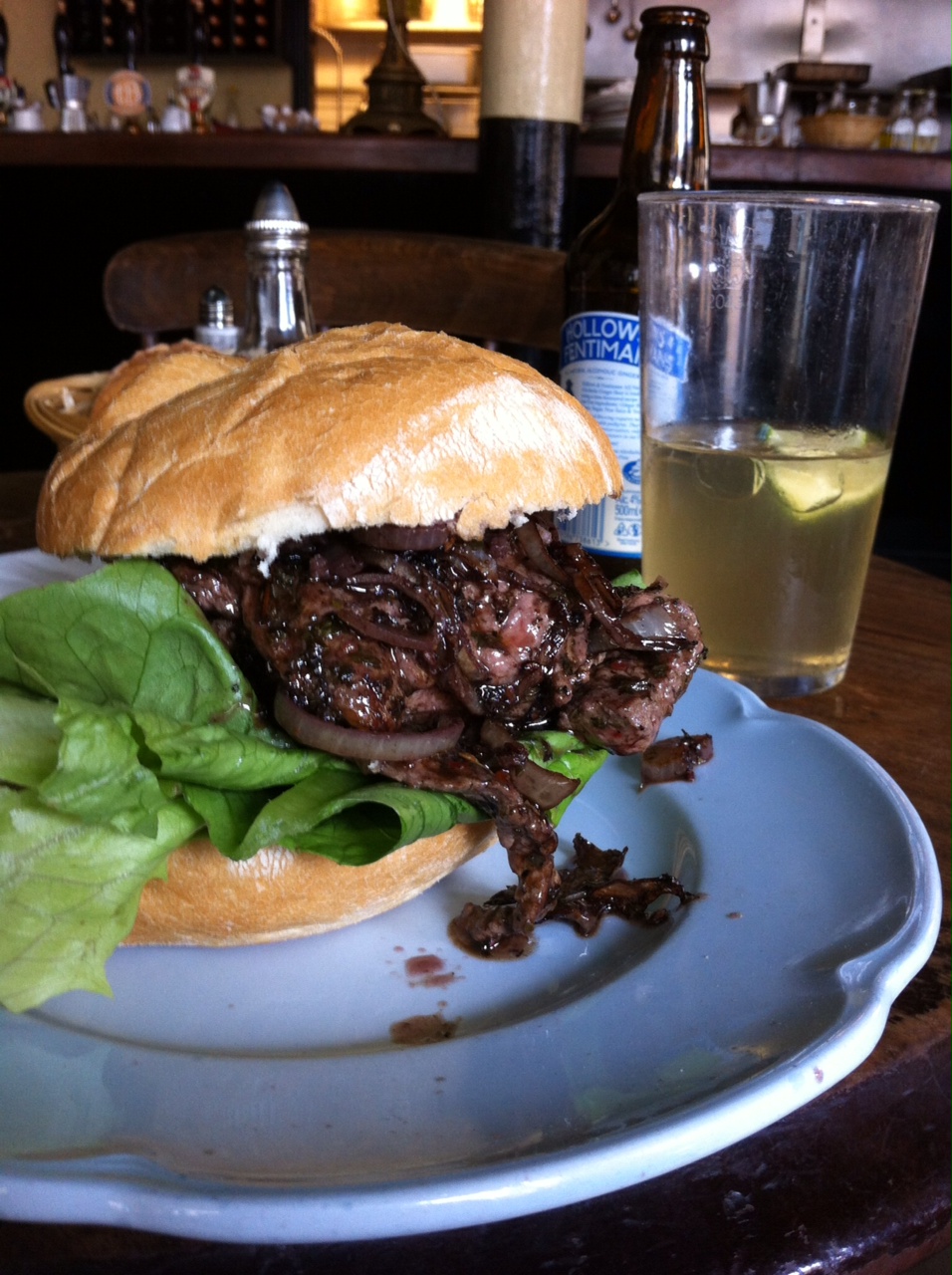 Ottolenghi
13 Motcomb Street and a few others
Piles and piles of colourful salads and cloud-like meringues; Ottolenghi needs no introduction. If the weather is on your side, pack up some food, pick up raspberry yoghurt and Elderflower cordial from Waitrose across the road and head to Hyde Park for a little picnic.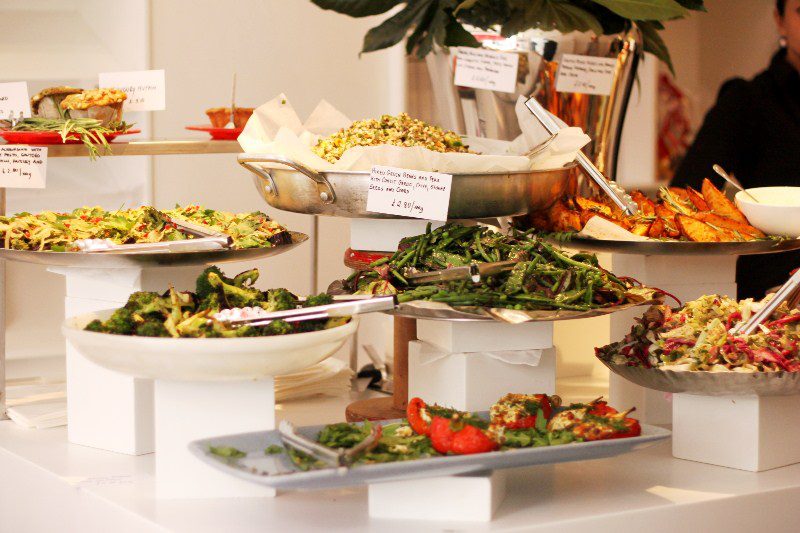 London Street Food
Eat a lot of this. You must.
Princi
135 Wardour Street
The London outpost of the boutique Milan bakery by Rocco Princi filled is with a gorgeous display of sweets and savories (pizza by the slice, Italian pastries, focaccia, salads). Their strawberry tart is particularly luscious.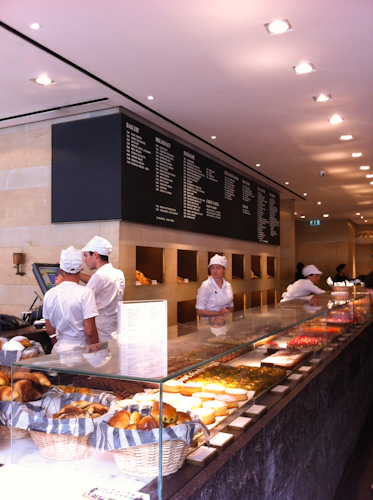 Pitt Cue
1 Newburgh Street
My friend Sylvie (who also took me the Town Mill Bakery) introduced me to this place that is known for the amazing things they do with meat: breaded steak, pulled pork, house sausage and ribs. Must go.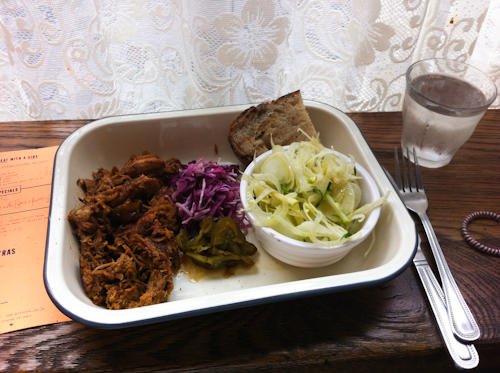 Gelupo
7 Archer Street
I had here, the best strawberry gelato of my life. It tasted exactly like what it should: of strawberries and cream. Real flavours. This is best teamed with their 72% dairy free gelato.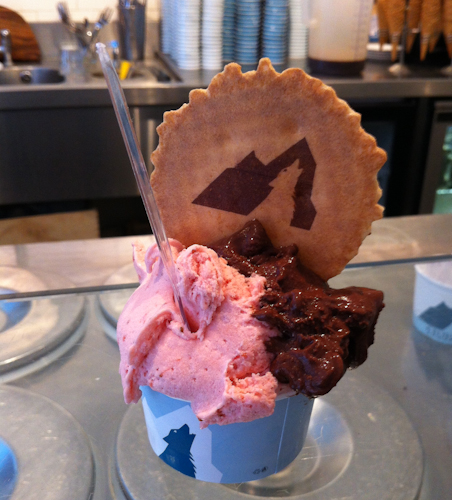 Paul Young
Multiple locations
For chocolates.
Goodman Steak Restaurant
26 Maddox Street
Although this place is known for its steak, I'm a fan of their pulled beef sandwiches in slices of pillowy brioche bread.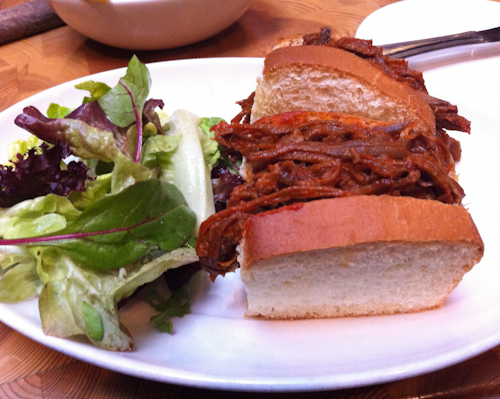 St John Bakery
72 Druid Street
I didn't think I'd come across great bread in London considering what a bread snob living in France has made me, but St. John Bakery was a pleasant surprise. I will never forget this bread.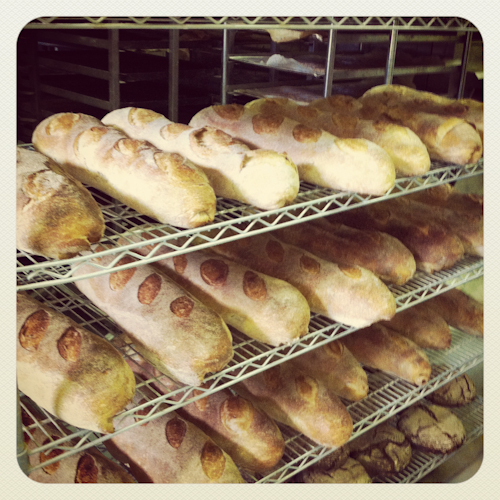 St. John Bread and Wine
94-96 Commercial Street
I did a stage at this popular London restaurant that propagates nose to tail eating and nibbled on a bunch of things that went out during service – it was all pretty amazing. They're famous for their bacon sandwiches and roast bone marrow and parsley salad.
Tayyab's and Al Firdous
Tayyab's: 83-89 Fieldgate Street
Al Firdous: 187, Plashet Road
Every single person I asked for an Indian food recommendation pointed me to Tayyab's. Excellent food here; but a real good find was Al Firdous that's run by the same family and is a much, much humbler version (think take-out) as far as ambience is concerned but the food is just as good, if not better. The desserts here are superlative.
Comptoir Libanais
More than the food, I enjoyed the drinks: pistachio halva smoothie and the apple, mint and ginger lemonade.
I had a few more places on my list that I didn't make it to, but are reason enough for another trip. They are: Barrafina, Polpo, Spuntino, Nopi, Moro, French and Grace, Lucky Chip, La Fromagerie, Rita's and Petersham Nurseries.
Breakfast & Coffee
Damson Café
64 Saint Giles High Street
This cute little café around the corner from my school made for a perfect place to hang out during the long breaks between classes. I'd usually get a slice of cake served with yoghurt and have my laptop for company.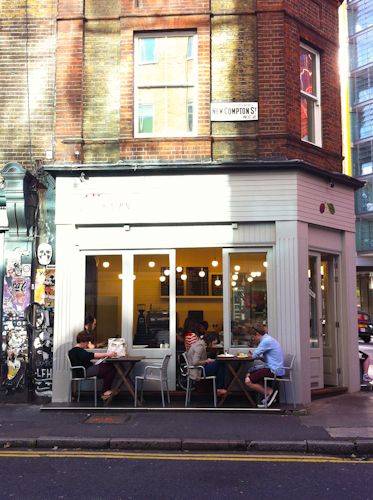 Monmouth Coffee
27 Monmouth Street, Covent Garden
The doyenne of London coffee, and rightly so. I bought a bag of Brazilian coffee back home and even though it was wrapped in a plastic bag and sitting in the cupboard, the whole room smelled like a coffee shop. At the coffee shop all the booths are communal. The first time I went there, I realised I left my wallet in my school locker and asked the girl at the counter to cancel my order. I was pleasantly surprised by her reply, "Don't worry, you can pay next time. I do this all the time!"
Espresso Base
St George's Bloomsbury, Bloomsbury Way.
Gennaro runs a coffee shop in the alleyway by the Bloomsbury church (again, right by my school). He puts up the cutest signboards and is always smiling, to welcome you into his corner of the world. I just love how entrepreneurial the people of London are.
Algerian Coffee
52 Old Compton Street
Algerian Coffee is the address to be at for an impossibly large range of coffee and a shot of espresso for a pound.
Gail's
Everywhere
I'm not the one for chains, but Gail's is different. And because I'm not always close to St. John's Bakery or Bread and Wine, I'm happy to pick up my daily loaf from here. It's a nice spot for breakfast or a cup of coffee.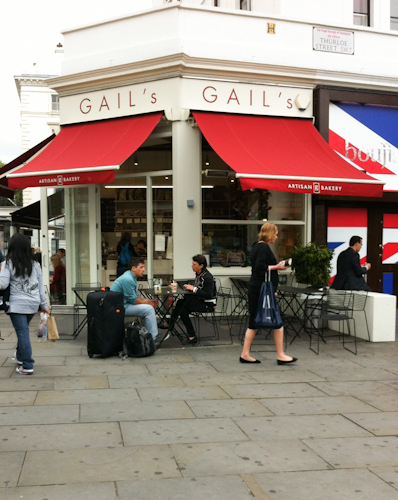 Do
Berry picking
No summer trip to London is complete without a few visits to the farm to pick lots and lots of strawberries and raspberries.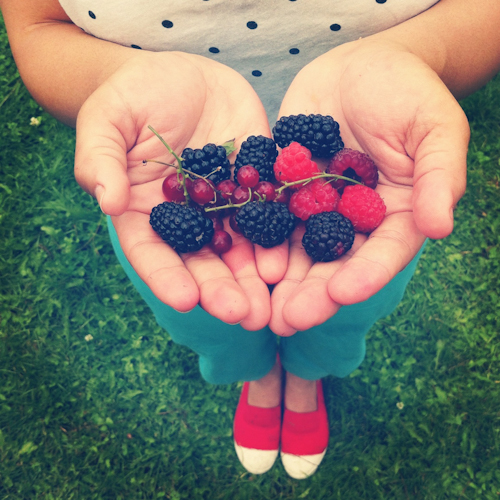 Lunch at Soho Square
Pick up some lunch from the bustling Berwick Street food stalls, and head to Soho Square to enjoy your meal on the grass with good folks playing the street Piano as a part of Luke Jerram's Play Me I'm Yours project.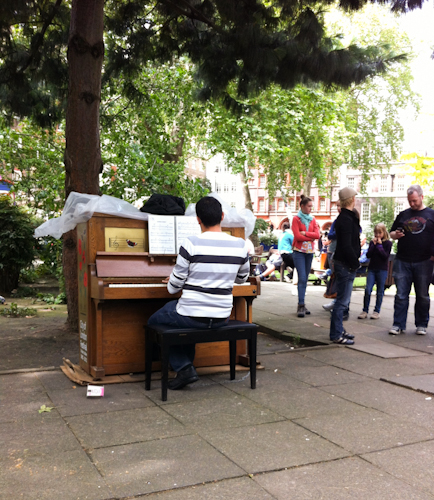 Spend a day at Covent Garden
Positively touristy but a lot of fun watching the street perfomers and comedians at Covent Garden. Also, when you're there you should get a sticky toffee pudding with vanilla ice cream at Battersea Pie.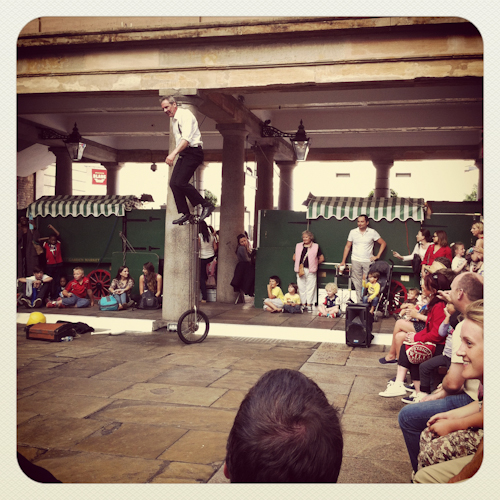 Tate Modern
Browse through Modern art, doodle away on Google and Tate's online collaborative project and enjoy the view of the Thames from the café.
Pedal away
On one of the Boris bikes.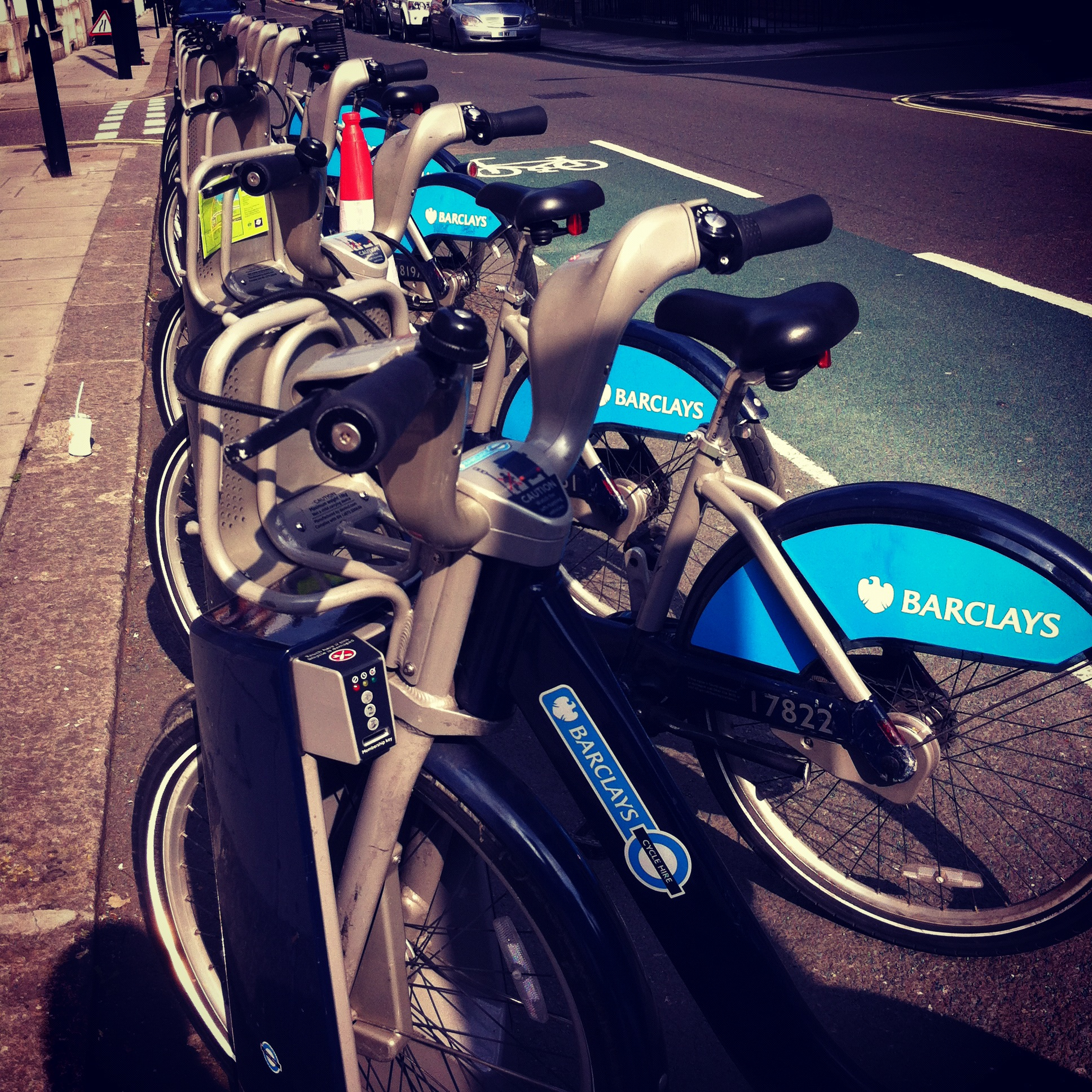 Read at Foyle's
All over London
Another thing I loved to do in between breaks and waiting for dinner reservations was to catch up with the latest issue of Lucky Peach or Gastronomica at Foyle's.
Watch a musical
Arjun and I watched Shrek.
Visit Chinatown
Gerrard Street
For lots of steamed buns and noodle soups. One of my favourite things here was the coconut bun at Sun Luen (14 Little Newport Street)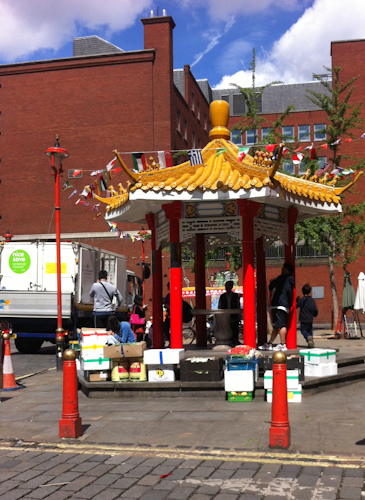 Spot street art
Everywhere.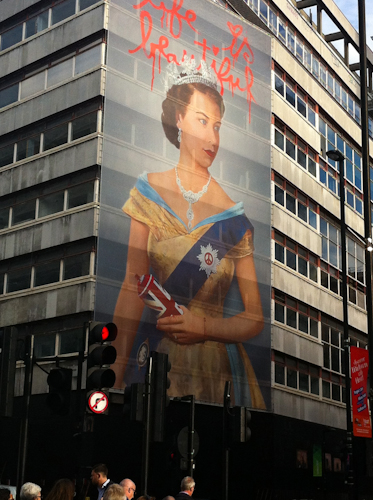 Go to a Supper Club
It's just such a London thing to do. My friend from Le Cordon Bleu, Sylvie (who also took me to Town Mill Bakery), got us both a spot at one of the cutest supper clubs in London on Holloway Road.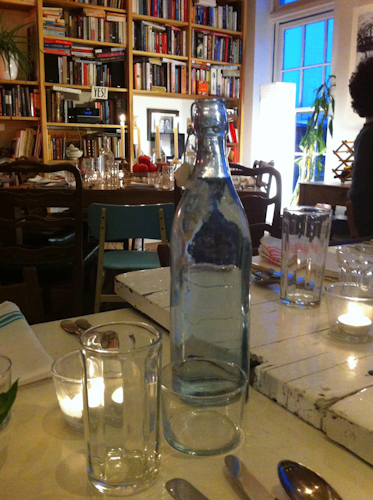 Food shopping
I Camisa & Sons
61 Old Compton Street
Covered with Italian pasta, cans and jars from floor to ceiling. I bought a bottle of very good unfiltered olive oil from here and tons of ingredients for a pizza night with the family. There is a selection of freshly baked bread that you can ask to be made into a sandwich with a filling of your choice for just £4. An excellent luch option if you find yourself in Soho in the afternoon.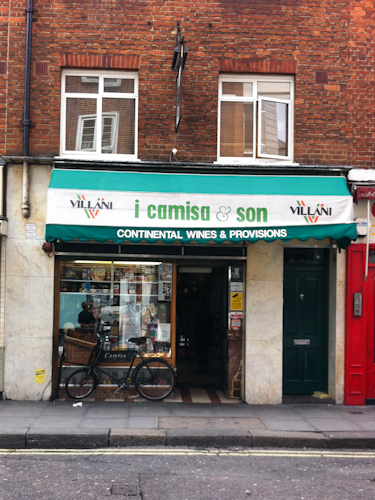 Lina Stores
18 Brewer Street
A pretty mint green Italian deli with charcuterie, grains, oils and pastas. So cute you won't want to leave.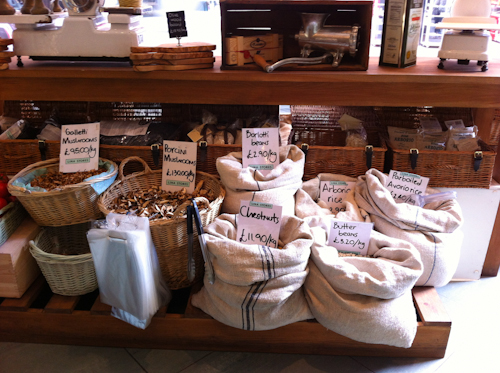 Waitrose
Everywhere
I stocked up on Cream of Tartar, Rennet for cheese making, Willie's Chocolate, Maldon sea salt and Devonshire clotted cream from Waitrose.
Neal's Yard Dairy
17 Shorts Gardens and 6 Park Street
For all the British cheese under one roof.
To Market!
Borough Market
The most popular market in London – quality produce at a price to match, great food (although the oysters in Paris are way better) and vibe.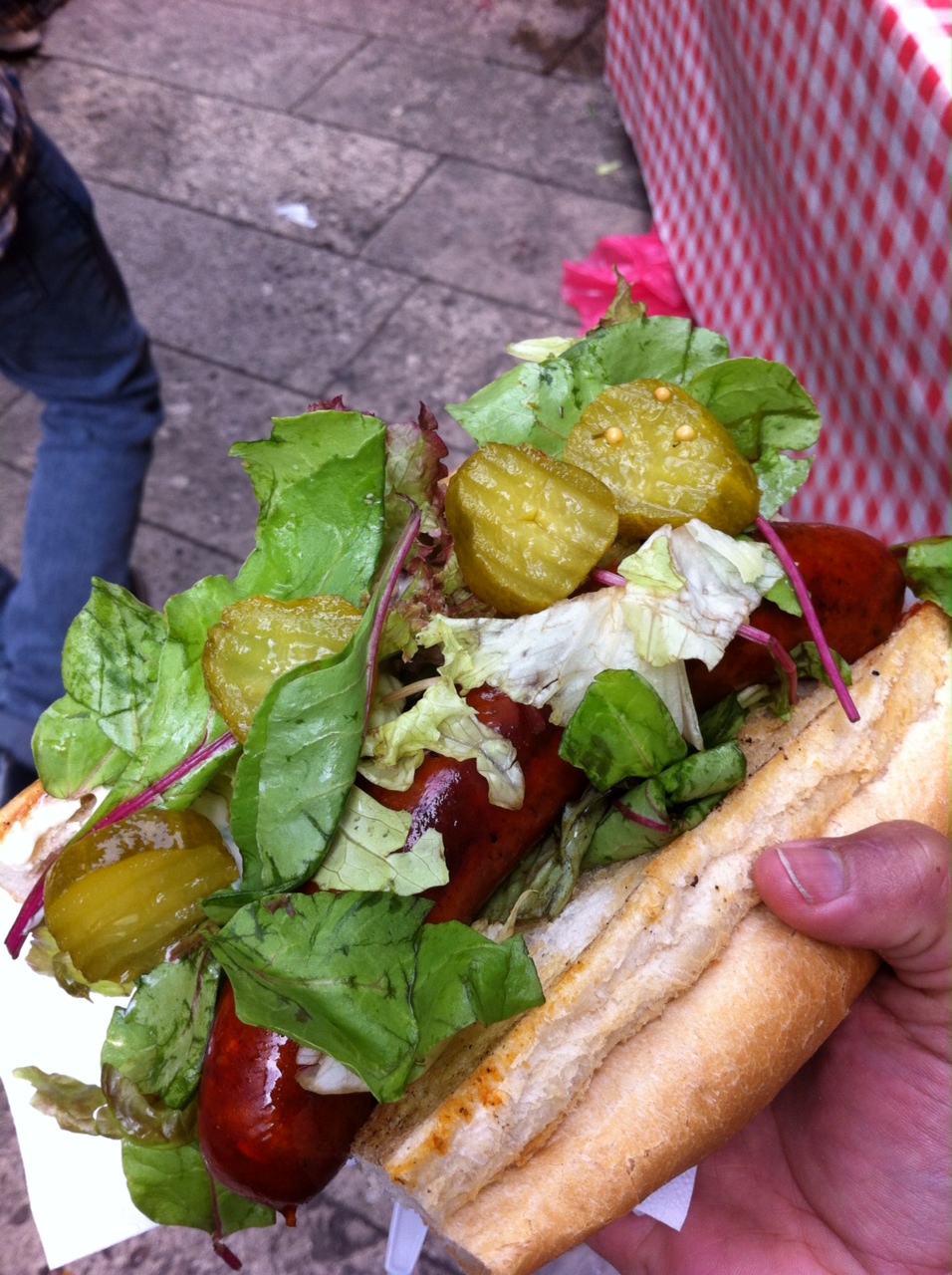 Broadway Market
Colourful and lively with an array of street food to choose from and the best Vietnamese iced coffee in town.
Maltby Street Market
My two favourite spots are Tayshaw Ltd (60 Druid Street) for excellent produce and St. John Bakery (72 Druid Street).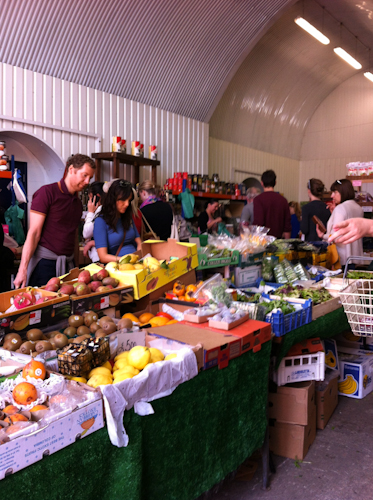 Souvenirs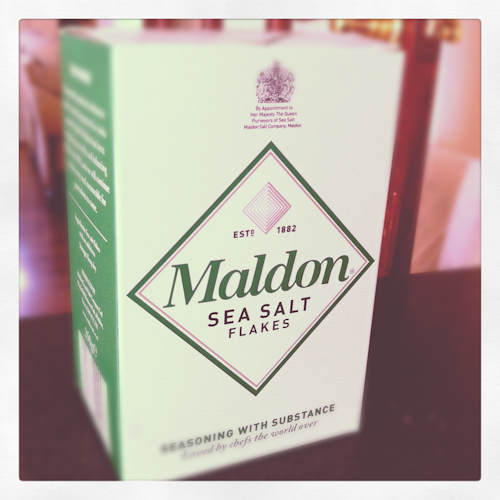 If there are a few things you must bring back home from London, these would be it:
• Maldon Sea Salt
• Goat butter
• Elderflower Pressé
• Willie's Cacao
• Picked Walnuts