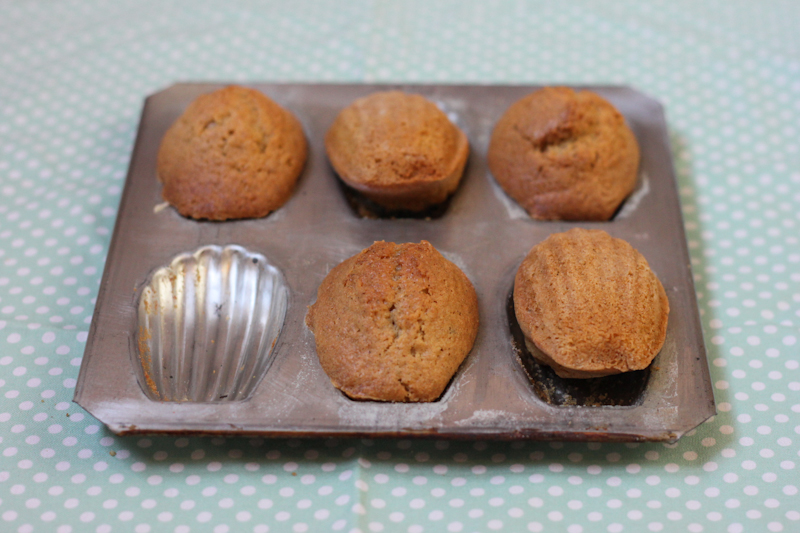 Working at a restaurant is fun. It's back breaking and can get exhausting, but fun. I love handling meat and seafood, and enjoy the service hour rush. But then, I also love the time when we've cleaned up after lunch service and make salted Bordier butter kouign amann. It's a bit of a see-saw when I'm put in a spot to pick one over the other, but I'm not ready to pick a side, not just yet.
With scallops (St. Jacques) in full season, the restaurant gets a supply of 33kg of every other day. Last week, for the first time, I opened live scallops. It's a lot like shucking oysters, except that the scallops are a lot stronger at resisting the pressure and will try very hard to stay tightly shut. Once you've managed to wiggle in with a knife (don't use your favourite), you've to be careful in slicing the top meat in a stroke or two at most to keep the meat smooth and intact. Then, once the top shell is off, you pull out everything (barbe, corail, charniere – everything comes off in one go because it's attached to the same membrane) with your thumb placed firmly on the noix, which stays attached to the bottom shell. We then wash the gritty scallops and then depending on its use, we either let it sit attached to its bottom shell or scrape the noix out with a spoon to cook it it and discard the shell.
With scallops on my mind, I baked little shell-shaped cakes over the weekend. I browned the butter, slowly – on a low heat so that it cooks evenly without burning. With this recipe I didn't notice much of a difference with resting the batter – so it's not entirely necessary.
A note on madeleine pans: I'm not a proponent of investing in kitchen equipment serving a single purpose, but if there's one exception I'd make, it's these madeleine tins. Maybe even a mini madeleine pan because the smaller, button sized madeleines are even cuter. But never those silicone atrocities. Never. Sure, they are a dream to work with – no butter or flour needed and the cakes slip right off, but they give the cakes an artificial sheen, and they don't let them brown evenly.
It's also best to eat these madeleines just as soon as they are out of the oven. It's perfect with it's crispy edges and supple interior. We had them with a good spoonful of caramel. I know of a restaurant in London that makes these à la minute and let's the diner know it's going to be at least 15 minutes before they are served. Madeleines are well worth the wait.
Ingredients
3/4th cup / 100g flour
½ tsp baking powder
5 tbsp / 70g butter
2 eggs
1/3rd cup / 65g sugar
1/2 vanilla bean
Method
Sift together the flour and baking powder. Set aside.
In a saucepan, melt the butter and brown it gently on a low heat. Let it cool.
In a bowl, whisk together the eggs, sugar and vanilla until pale and think, about 2-4 minutes.
With a spatula, fold in the dry ingredients, followed by the browned butter.
Mix until just combined.
Transfer to a disposable piping bag and clip the end. Let this rest in the refrigerator for at least 3 hours. (you can keep it upto two days)
Butter and flour a madeleine pan perfectly.
Pipe the batter into the madeleine pan, making sure not to fill it up completely.
Bake in a preheated oven at 200C / 400F for 10-11 minutes or until your finger springs back when you touch the centre of the madeleine. The baking time for smaller madeleines will be shorter by 3-4 minutes.
http://purplefoodie.com/brown-butter-madeleines/